Marbella Beaches - Guide to europes' favorite beaches

share this page with a friend
Let's face it... Marbella beaches are the reason most people come to the Costa del Sol! And they are never disappointed by the Mediterranean sea and warm sun of Marbella. With 24 different beaches spread across 27 km of coastline, the city boasts numerous beaches that have received the prestigious Blue Flag Award over the years.
From Estepona to Malaga, there are so many beaches to visit and choose from. Read about some of the most popular Marbella beaches to find out where to go and what to epect when you get there.

Click on any link below to get detailed reviews about all the beaches in Marbella and around the coast. Or check out the results of our reader survey on the Top 10 Beaches of Marbella.

Marbella - Estepona - Fuengirola - Benalmadena - Tarifa

Most popular Marbella Beaches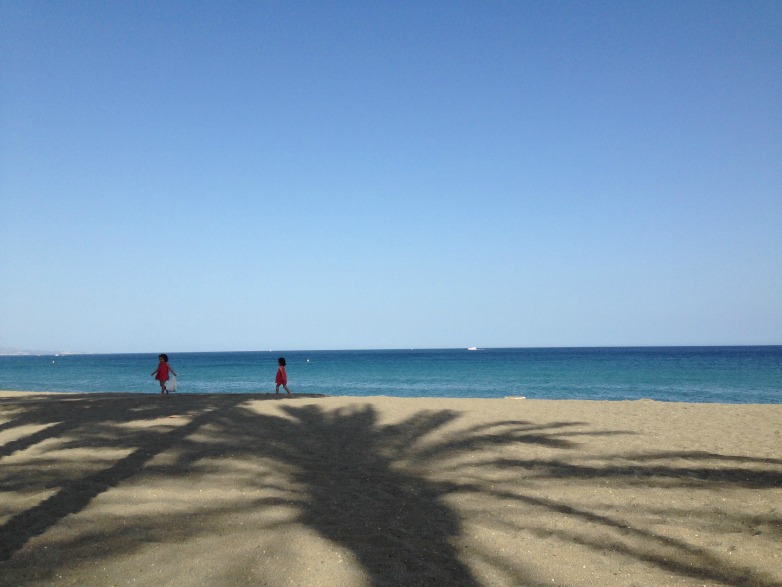 SAN PEDRO: The beach itself is usually quiet all year round and has showers, public toilets (only open in summer), children's playgrounds, kiosks, resturaunts, and excercise equipment all along the boardwalk. The beach is public and there is plenty of parking as well as lounge chairs available for rent. The beach is quite rocky in areas.
continue reading... Beaches in San Pedro Alcantara
---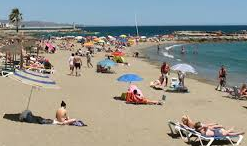 PUERTO BANUS: This strip of beach one of the most popular on the coast. There are no rocks, the water is quite shallow and there are coves which prevent big waves so it is great for the little ones. Watch out for madusas in the warmer months. Go to Hollywood Beach for watersport equipment rental.
continue reading... Beaches in Puerto Banus

---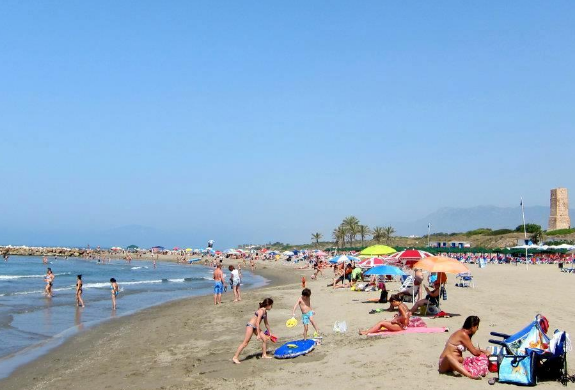 MARBELLA WEST: run all along the Marbella's "Golden Mile", which hosts some of Marbella's most luxurious hotels. This golden sand beach include; Rio Verde, El Ancon, Nagueles, and Casablanca. The beaches are long and rock-free. There is a board walk separating the hotel lounges from the beach. There are nice reastaurants but no inexpensive chiringuitos in this area.
continue reading... Beaches in West Marbella
---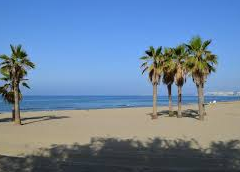 MARBELLA CENTER: The beaches are quite wide, the sand is golden, and usually very clean. In general, this is a family friendly beach. The waves are not too strong, especially in El Faro which is partly isolated from the sea by a small bay area which makes it a good location for small children. These Marbella center beaches tend to be crowded with tourists due to their central location, and to the fact that there are many restaurants all along the 'paseo maritimo'. Good parking in the central parking lot.
continue reading... Beaches in Marbella Center
---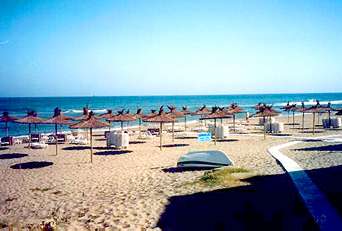 MARBELLA WEST: Excellent sand quality, clear water, on no rocks. Very shallow waters and great for families. Many chiringitos along this stretch of the coast. Because these beaches are known to be some of the best in the area they do tend to get crowded in the summer, so if you plan to eat at the local chiringito, make reservations before you go.
continue reading... Beaches in East Marbella

---
ESTEPONA WEST: This grey sand and rocky beach is popular for fishing and there is nudist beach in this area. Don't be surprised if you happen apon some nude sunbathers at the aptly named Costa Natura Beach.
continue reading... Beaches in West Estepona
---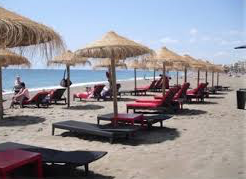 ESTEPONA CENTER: Very family friendly with a chiringuito with good quality and price. Clean and sandy beaches, good place for the kids to swim.
continue reading... Beaches in Estepona center

---
ESTEPONA EAST: This is the stretch of beach just east of San Pedro that extends all the way to central Estepona. The beach is long and has playgrounds, beach chair rentals and watersports.
continue reading... Beaches in East Estepona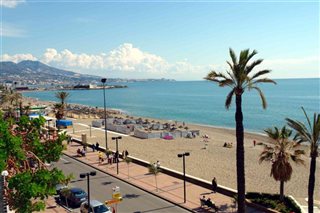 FUENGIROLA BEACHES: have designated areas for volleyball, windsurfing and other watersports. They all have showers, tranquil waters and are easily accessible. Some of the finestest beaches on the coast. In the recent past the beaches have all received the European blue flag for cleanliness. Good chiringitos on the sand.
continue reading... Beaches in Fuengirola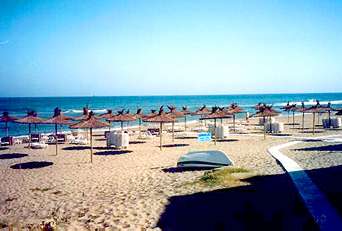 BENALMADENA BEACHES: All have great services and long stretches of dark sand, they are clean with sky blue waters and have many services including showers but no toilets. They all have medium grade dark sand, with the exception of the fine sand you find at Malapesquera, Torrebermeja, and Santa Ana beaches.
continue reading... Beaches in Benalmadena

Tarifa Beaches
Although technically not in Marbella, Tarifa beaches are worth mentioning due to their spectacular conditions and close proximity. Tarifa is located in Cadiz which is about a 45 minute drive from Marbella and is well worth the journey.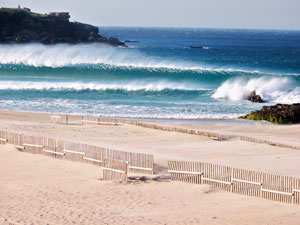 TARIFA: truly unspoiled and does not offer typical Marbella services such as showers, toilets and lounge chair rentals. Punta Paloma beach in Tarifa is best known for its beautiful golden sand dunes and kite surfing. This beach is a "MUST GO TO BEACH" during an excursion to Tarifa. 

continue reading... Punta Paloma Beach
got a different opinion? Share it with the community!
If you have a different opinion or have discovered an all-new beach that is the bomb, share your tip with us on our Marbella Beach Survey. We regularly tally up all the results to make sure the Top 10 list reflects the recommendations from the community.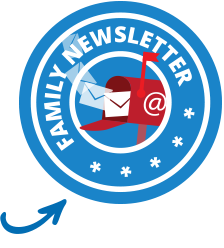 related ARTICLES to marbella beaches
Guide to visiting Tarifa - Family grade: 9.8 
Here you will find all you will need for an excursion to Tarifa including; detailed description of restaurants, beaches, hotels and watersports and activities in Tarifa. 

Marbella Beaches in Winter 
Do you love going to the beach in winter? Here is an article writen by one of our readers about why he loves Marbella beaches in winter. 

The jury is in! We have tallied up your votes and have come up with the top 10 Marbella beaches to visit on the Costa del Sol. The best place to go while either visiting or living on the coast is the beach to escape the heat and get a great tan. Here is the top MUST GO TO BEACHES. 
Helpful Links