Gran Hotel Guadalpin Banus
share this page with a friend
The Gran Hotel Guadalpin Banus is only a 15 minute walk from Puerto Banus and has a lovely beach for both children and adults.
You were there? Please send us your evaluation and grade. We would love to hear from your family!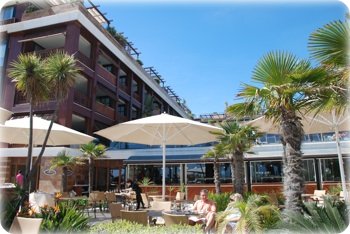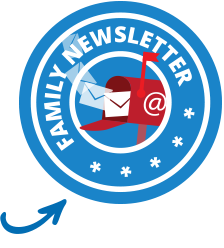 This five-star designer hotel has 181 exclusive rooms many of which have splendid views of the Mediterranean Sea. Located in a quiet neighborhood yet still close to all the action that Puerto Banus has to offer, you are guaranteed a relaxing vacation.

Location: C/ Edgar Neville, s/n29660 Nueva Andalucía, Puerto Banus.
Tel: +34 952 899 700
E-mail:reservas@granhotelguadalpin.com
Website: www.granhotelguadalpin.com
Questions:Choosing a hotel in Marbella

MarbellaFamilyFun grade: 9.0
---
Son's evaluation: The Hotel Guadalpin Banus is a luxorious hotel and it is right next to the beach. The rooms are big with a tv in each room but the best part is the terrace. It's a very nice terrace with lots of space with a view over the sea and some rooms have a jacuzzi in their terrace. The pool is big and warm and there is also a pool for little kids. The food in the restaurant next to the pool is tastes good and the atmosphere is enjoyable. Grade: 9.0
---
Daughter's evaluation: Grade:
---
Mom's evaluation: Although we haven´t spent a night in the Hotel Guadalpin Banus, we have friends who did and they had very nice things to say about it. One thing that everyone agrees on is that it is great value.

We spent a bit of time with our friends in the hotel and tested out the restaurants and beaches. I wasn´t extremely impressed with the service at the restaurant I have to admit, but the food itself was good. A bit pricey for what it is, but it is a hotel after all.

The beach was incredible. I was really surprised to discover such a lovely beach next to my own home. There is a small cove which blocks out any large waves and makes the water quite shallow. This is great for little kids who can just go out and wade, sit and splash around. It also makes the water a bit warmer, which for me personally, is a relief. I can spend much more time in the water with my kids and play around when I´m not freezing to death.
The hotel itself is very cool and trendy with the latest in design. It is a luxury hotel and has all the comforts of one, however the prices lately don´t reflect this. Maybe it was the timing or the crisis we´ve been having, but our friends certainly got a great deal for their money. The terraces are very large and have amazing views of the sea.

One word of caution though on the outdoor massage beds. One of our friends had a terrible pain in his neck and decided to get a massage, but it only made it worse and he was in agony after it. So only go for the massage if you´re looking for a bit of relaxation and don´t have any aches and pains. He really regretted he had done it.

We had eaten outdoors on the hotel terrace restaurant overlooking the beach, and although the service was slow and quite rude, the food was fantastic. The kids were really entertained because there is a little playground next to the tables so they were able to go and play while we waited for the food. It was a good thing, because it took a really long time. Grade: 9.0
---
Dad's evaluation: Grade:
---

Hinton family (Miami, USA) grade: 9.0
---
Mom: If you book the Hotel Guadalpin Banus and expect a five star hotel, then you may be a little disappointed. However, if you look at it as a four star then it´s great. It is really great value as the prices were great even in summer. I thought the pool needed to be heated, however I am a bit of a wimp when it comes to cold water, so take my evaluation with a grain of salt.

We first stayed in a suite on the top floor where we had a huge terrace on the roof top (with jacuzzi) in addition to the smaller terrace on our room level. Although the view was nice and it was spacious it didn´t work for my family as the stairs going up and down from one terrace to another was a pain for my two year old and made me nervous. It was way too hot on top as there is no shade and the lounge chair cushions were destroyed from the heat and elements. This was a bit of a disappointment.

A few days later we downgraded to the ground level and it was a world of difference. It was perfect for me and my family of four boys all under the age of 8. It was nice to be at pool level and not take an elevator up and down. The terrace was large and covered so it was always nice and cool. I loved the separate yet together shower and bath combination, which I found great for a family with children. I could take a shower and still watch my kids have a bath. Or bathe some kids and have others in the shower at the same time. I definitely recommend this lower level room. Ours was room 121 and 122.

The dinner buffet at the Hotel Guadalpin Banus was a pleasant surprise. There was a grill offering fresh raw lamb chops, hamburgers, chicken, steak and more. You take the item you want and the chef cooks it in front of you. It was all so nice and fresh. There was also a full salad bar. The service was a little slow, but maybe this is due to the Spanish culture. Breakfast always included fresh fruit, an egg dish and it was very nice. The food at the pool was average on quality and a bit overpriced for what it is.

I was surprised to find little if no security in the hotel. For a five star hotel I expect a bit more security or the feeling at least. No one even checked our keys for the breakfast buffet and we found some questionable people attending the breakfast. There was a lifeguard at the pool, but he didn´t seem to do much. I found it this and the security a bit too relaxed.

I don´t mean to complain, because the overall experience was very good.

Although a bit cold for me, the pool was very nice and clean. We managed to organize swim lessons for my two year old with Prince from Want 2 Swim.
The beach was very nice and clean. Perfect for children as it has a little cove to keep the waves at bay.

The service at the hotel overall was pleasant, but room service took forever to come, so make sure you place your order an hour in advance. The housekeeping, on the other hand, was excellent. Whenever we needed something it came right away. Grade: 9.0
---
Dad: I loved the Hotel Guadalpin Banus. The food is good, staff are friendly, and everything was great. Good value and located very central next to Puerto Banus. Grade: 9.0
---
Boy (8 yrs): I liked the Hotel Guadalpin Banus. The patio is the best and everything in the hotel looks cool. Only thing I didn´t like are the donuts for breakfast. I really like a good donut. Grade: 9.0
---
Vigdor family (Israel) grade: 8.5
---
Mom:I thought the Hotel Guadalpin Banus was spacious... great balcony (so i can smoke in private) good food... on the beach ... very nice to walk from lunch to the beach... excellent location to get around Marbella if you need anything...Rooms are really nice and service is good Grade: 8.0
---
Dad: Excellent value for the money at the Hotel Guadalpin Banus... Spacious...good location...Service is good... beach is nice.... food at the restaurant in the pool was good... Breakfast is fantastic... All around excellent experience Grade: 9.0
---
Dan´s family (Israel) grade: 10
---
Dad:We got a suite at the Hotel Guadalpin Banus for a very low price. The rooms are big, comfortable and with full equipment and amenities. The service is prompt and gentle. I do recommend the hotel. Grade: 10
---
Back to top of Gran Hotel Guadalpin Banus
Return to Marbella Accommodation
Write your own review about Hotel Gudalpin Banus
Return to the Marbella hotels