Golf in Marbella – the golf capital of Europe
Marbella Family Fun

>
Marbella Sports
> Golf in Marbella
share this page with a friend
Want to play golf in Marbella? When you think of Marbella, you not only think of sun, sand and beach, you also think GOLF! As you drive from the airport you will see golf course after golf course on your way to your destination. Even though Spain is a dry climate, we see rolling hills of green everywhere. You can tell golf in Spain is quite a big deal. Why, with an average of eight hours of daylight, Marbella is an ideal venue for year-round golf.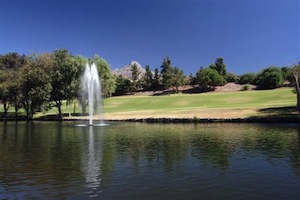 There are over 60 Costa del Sol golf courses from Sotogrande to Velez Malaga. Malaga has the most golf courses of all the municipalities in Spain, with Marbella (according to the official Marbella website www.marbella.es) holding 15 golf clubs on its own. And there are 30 more within an hour´s drive from Marbella. Malaga province is said to have the most courses per square km in all of Europe. It is quite obvious that golf in Marbella is one of the most popular things to do on the Costa del Sol.
Scroll down or click here to see a list of Marbella golf courses.
Discounts on golf in Marbella
Everyone likes a good deal and one of the best ways to get a discount on your green fee is by entering in competitions. Most golf clubs in Marbella offer competitions in search of new clients and business, so be on the look out for these offers where you may get a round of golf, buggy and lunch at a special price. 

Another way to get a discount on your golf experience in Marbella is to book your green fee as a group. If you are coming to the Costa del Sol with friends and family, try booking your green fee together as group. The worst that can be said is no, so give it is worth a try. 

One great golf service that does all the discount hunting for you is www.golf-service.com. They have been specializing in golf bookings on the Costa del Sol since 1998. What I like about this site is that there are loads of reviews on all the golf courses on the Costa del Sol to help you decide where to play. You can also rent clubs, book a hotel, rent a car and so much more with golf-service.com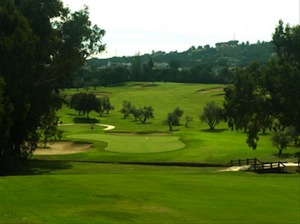 There are golf courses in Marbella to suit every level of player from adults to children and many of them have beautiful landscapes surrounded by views of the sea and the mountains. The courses of golf in Marbella are designed by the likes of Robert Trent Jones, Jack Nicklaus and Seve Ballesteros. 

Many hotels and resorts have their own golf courses or can offer you play golf in Marbella at reduced fees at any other golf club nearby. Over the years many golf services have cropped up offering discounts and holiday golf packages, so be on the look out for these special offers. Marbella even has golf resorts that can cater to every need, so that you don´t even need to leave the premises. Children can play in the kids club, or learn how to play golf in Marbella. Non-golfers can enjoy a day at the spa and enjoy fine dining, while golfers can choose new clubs or golf equipment at in-house boutiques and play all day without even setting foot in a car. One of the more popular golf clubs in Marbella is the La Quinta Golf Country Club offering many of these services.
Where can I play golf in Marbella with the kids?
Kids can also play golf in Marbella at many of the numerous golf courses that are available. If you are looking for a private golf instructor or kids classes you may want to try the Adam Freeman Golf Academy.
Where to play golf in Marbella
Aloha Golf Club: Urbanización Aloha, tel: +34 952 90 70 85, (18 + 9 hole) 

Cabopino Club de Golf: A-7. CN-340, Km.194. Urbanización Artola Alta, s/n. Apto. 2.119, tel: +34 952 85 02 82 (18 hole) 

Greenlife Golf: A-7. CN-340 A. Km. 192. Urb. Elviria Hills, Avda de las Cumbres s/n, tel: +34 952 83 91 42 (9 hole) 

Guadalmina Golf North: Urb. Guadalmina Alta, San Pedro de Alcántara, tel: +34 952 88 33 75 / +34 952 88 34 55 (18 + 9 hole) 

Guadalmina Golf South: Urb. Guadalmina Alta, San Pedro de Alcántara,tel: +34 952 88 34 83 (18 holes) 

La Dama de Noche: Camino del Angel s/n Urb.Río Verde, Nueva Andalucía, tel: +34 952 81 81 50 (9 hole) 

La Quinta Golf and Country Club: Crta. de Ronda, Km. 3,5, tel: +34 952 76 23 90 (18 + 9 hole) 

Las Brisas Real Club de Golf (rated 7 out of top 100 golf courses): 1D, Apto. 147, Nueva Andalucia, tel: +34 952 81 08 75 (18 hole) 

Los Naranjos: Plaza Cibeles s/n Aptdo. 64, Nueva Andalucía, tel: +34 952 81 24 28 (18 hole) 

Magna Marbella: Calderon de la Barca s/n, Nueva Andalucia, tel: +34 952 92 92 49(9 hole) 

Marbella Golf and Country Club: Marbella Golf and Country Club, Km 188, tel: +34 952 83 05 00 (18 hole) 

Monte Paraiso Golf and Country Club: Camino de Camoján s/n, tel: +34 952 82 27 81 (9 hole) 

Rio Real: A-7. CN-340 A. Km. 185. Urb Rio Real, tel: +34 952 76 57 33 (18 hole) 

Santa Clara golf: A-7. Ctra N - 340 A. Km. 187,5, tel: +34 952 85 01 11 (18 hole) 

Santa Maria Golf and Country Club: Urb. Elviria CN-340 Km 192, tel: +34 952 83 03 86 / 952 83 10 36 (18 hole)

Back to top of page