Weather Marbella
share this page with a friend
This Weather Marbella page is where you'll find a quick and comprehensive overview of what you can expect here for the next few days. Bet on sunshine on the Costa del Sol!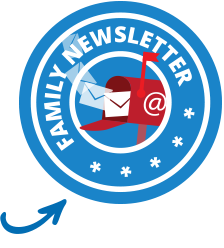 weather marbella: seasonal forecast overview
Why do so many people come to visit and live in Marbella?
Our family moved to Marbella like so many others because of the weather. With 320 days of sunshine a year and average temperatures of 19ºC / 66ºF year round you cannot go wrong.
People flock from all over the world to the Costa del sol in search of sunshine and good weather. Marbella's micro climate nearly guarantees clear skies on your vacation. Locals and expats alike enjoy the good weather in Marbella and move here in search of an upgrade in their quality of lifestyle.

Interestingly enough, Marbella lies between the Sierra Blanca mountains and the Mediterranean coastline which develops a micro climate giving Marbella a degree or two of warmer weather and honestly, you can see the difference. Marbella is also an excellent destination when visiting other cities in Spain. Spanish road systems and local transport are developed and reliable when visiting Granada, Seville, Cordoba, Barcelona and many other cities.
If you are looking for car hire or accommodations, there is something for everyone and for every budget!

WEATHER MARBELLA - SUMMER
Summer in Marbella is when the weather here reaches its peak, however spending time at the beach brings relief with mild breezes and cool Mediterranean waters. The evenings are warm and you will have no need to bring along a sweater when going out at night.
Temperatures in Marbella in summer average around 26ºC / 79ºF with July and August being the hottest months reaching 30ºC / 86ºF and even higher. The wonderful thing about living in Marbella is having an extended summer which starts in early May and continues till the beginning of October.

Best times to visit Marbella are in June and September when the weather is still warm, yet the tourists haven't come in full force and the prices are still reasonable. This means good weather, low traffic, good service, and good value.

WEATHER MARBELLA - FALL
Temperatures in the Fall in Marbella drop slightly averaging around 23ºC / 73ºF. By the fall, the locals welcome the drop in temperature and the cool evenings, which start around end of October.
Early fall is a great time to visit Marbella as there is still plenty of sunshine and the weather is more bearable than in the summer. Prices also fall with the temperatures encouraging last minute tourists. Trick or Treating at the end of October is great as you don´t have to cover up your child´s costume with heavy coats.

WEATHER MARBELLA - WINTER
Marbella winters remain mild and dry with only sporadic bouts of rainy weather or overcast days. Temperatures drop to an average of around 15ºC / 59ºF during the day, but can be quite cold in the evening, often times falling to 8ºC / 46ºF. Although, Marbella can be quite dry in winter, it can rain and when it does, it pours. Winter shows the heaviest rainfall for the year. It can rain heavily for 3-4 days nonstop, but then the sun comes out and all is well again.
Many tourists walk in summer gear (shorts, t-shirts) soaking up the sun and getting sunburned in winter. Although, when the sun is out you can lunch outdoors in just a t-shirt, most of the time you will still need to put on your coat or sweater as it gets very cool very quickly in the shade both in the morning and evening.

January 12°C/54°F
February 13°C/55°F
March 14°C/57°F
April 16°C/61°F
May 19°C/66°F
June 22°C/72°F
July 25°C/77°F
August 26°C/79°F
September 23°C/73°F
October 19°C/66°F
November 15°C/59°F
December 13°C/55°F
Follow me on my morning walks through the San Pedro boardwalk. Check out the photos and updates on the latest weather changes.

WEATHER MARBELLA - SPRING
With summer just around the corner, springtime in Marbella is just a step away from bikinis and beaches. Temperatures average 17ºC / 62ºF most of Spring with days warming up and the evenings still cool. The rainfall slows down and most tourists are guaranteed a rain-free holiday.
Although, generally, too cool to swim in the sea, you can find tourists jumping in the sea in Spring. Children are definitely able to wade in shallow water as you seem them roll up their pant legs to test out the water. If you´re brave you can even be swimming in April. Our kids celebrate our son's birthday in April by jumping in the pool for the first time every year.