Ultimate Guide Marbella Camps 2017
share this page with a friend
Marbella Camps are in high season and in high demand. Whether you live on the Costa del Sol full time or are simply visiting, camps are a great way to experience the best of what the Costa del Sol has to offer the younger members of the family. We've got it all: Surf camp, football camp, theater camp, cooking camp, sports camps, fitness camps, robotics camp, science camp, gymnastics camp....and that is just some of them.
Scroll to bottom to continue reading about Marbella camps or click here to read more

Find it Fast Feature - click on one of the links below to go directly to the type of camp you want. 
Semana Blanca | Semana Santa | Marbella Summer Camps | Sports Camps | Creative Camps

Do you have feedback on a great camp for kids in Marbella?  We'd love to hear about it.  Let us know your feedback using our Share a Tip feature in the function bar, above.  We'd be delighted to share your experience with the community. 
Are you looking to see what others have said about Marbella Camps?  Check out our Marbella Kids Camps and Clubs Forum to find out what others are saying about many of the camps and clubs on the Costa del Sol.
Multi-activity camp
---
ALOHA COLLEGE SUMMER CAMP
Full Day Damp
School campus
Ages: 
Location: Nueva Andalucia
music, singing and dancing, story telling, computers, board games, cookery, art and crafts
MORE INFO... Aloha College 
---
---
GLOW FITNESS CAMP
1/2 Day Camp
Fitness center
Ages: 4 - 12
Location: Puerto Banus
pilates, swimming, hiit, waterpolo, aqua-volleyball, cardiobox, kayak, SUP
MORE INFO...Glow Fitness 

---
CALPE SUMMER SCHOOL CAMP
Day

Camp
School campus
Ages: 2 - 11
Location: San Pedro de Alcantara
themed weeks, unique and dynamic learning experience through creative, refreshing activities.          
MORE INFO...
---
CLUBS COMPLETE SUMMER CAMP AT LAUDE
Full day camp
School campus
Ages: 3- 14
Location: San Pedro de Alcantara
Themed weeks: sports, art, theater, master chef, intensive English and Spanish.
MORE INFO...Clubs Complete 
---
EL CAMPENARIO
Day camp 

Golf club

Ages: 5 - 12

Location: Estepona
Arts/Crafts, Mini-Chef, Languages, and Golf
MORE INFO...El Campenario
---
FUNKY FOREST
Day camp
Restaurant & playcenter
Ages: 3 - 9
Location: Estepona
Cooking, arts & crafts, pet care, water games, dress-up parties and much more. 
MORE INFO... Funky Forest 
---
INTERNATIONAL KIDS CLUB
Day Camp
Golf club
Ages: 1 - 6
Location: Estepona
Full pre-school experience in three languages (English, Spanish and Russian), in subjects including: language, art & music. 
MORE INFO... International Kids Club
---
THE INTERNATIONAL SCHOOL OF ESTEPONA
Day Camp
School campus
Ages: 3 - 10
Location: Estepona
Sports, crafts & fun in a relaxed atmosphere in both English and Spanish.
MORE INFO...The International School Estepona  

---
LA LATINA BABY SCHOOL CAMP
Day camp
Nursery campus
Ages: 1- 6
Location: Marbella
MORE INFO...La Latina Baby School 

---
LAUDE SAN PEDRO CAMP
Ages: 3- 14
School campus
Location: San Pedro de Alcantara
Extensive variety of courses and activities for children aged 3 to 15 this summer. The programme is run by UK-based Clubs Complete.
MORE INFO...Laude San Pedro International School 
---
FUERTE NAGUELES 
Day Camp or Overnight Camp
Forest campground
Ages: 6 - 14
Location: Sierra Blanca
Forest/campground setting. Great value. Spanish-speaking environment. 
MORE INFO... Fuerte Nagueles 
---
THE MULTISPORTS CLUB
Camp & Drop Off Club
Ages: 3 - 14
Location: Nueva Andalucia
Sporting activities, arts & crafts, ecologically friendly play zone for hourly, daily or weekly programs. One the most flexible Marbella camps.
MORE INFO...The Multisports Club & Eco-Woodlands Park 
---
WENDY MARBELLA FIRST SCHOOL CAMP
Day Camp
Ages: up to 5 years old
Location: Marbella
Horseback riding, swimming lessons, cooking workshops and much more.
MORE INFO...Wendy Marbella First School
---
MARBELLA MONTESSORI SCHOOL CAMP
Day Camp

Ages: 3 - 7
Location: San Pedro de Alcantara
Sports, games, art and craft, treasure hunts, den making, water slides, yoga, cookery.
MORE INFO...Marbella Montessori School 
---
CREATIVE CAMPS: 
DANCE, THEATER, MUSIC, ART, 
COOKING & SCIENCE
---
DANCE MARBELLA
Highly recommended for boys and girls. All dance styles.

MORE INFO... Dance Marbella 
---
---
MAD HATTERS FILM CAMP
 Full Day Film Camp

Ages: 8 - 20
Location: Guadalmina Baja
Offers kids, teens and young adults an exciting opportunity produce their own films.

MORE INFO... Mad Hatters Film Camp
---
FOODROOM
Includes: Lunch, hands-on instruction of a wide variety of cooking styles as well as cuisines, Apron, recipes, notebook and Graduation Diploma.

MORE INFO... FoodRoom 

---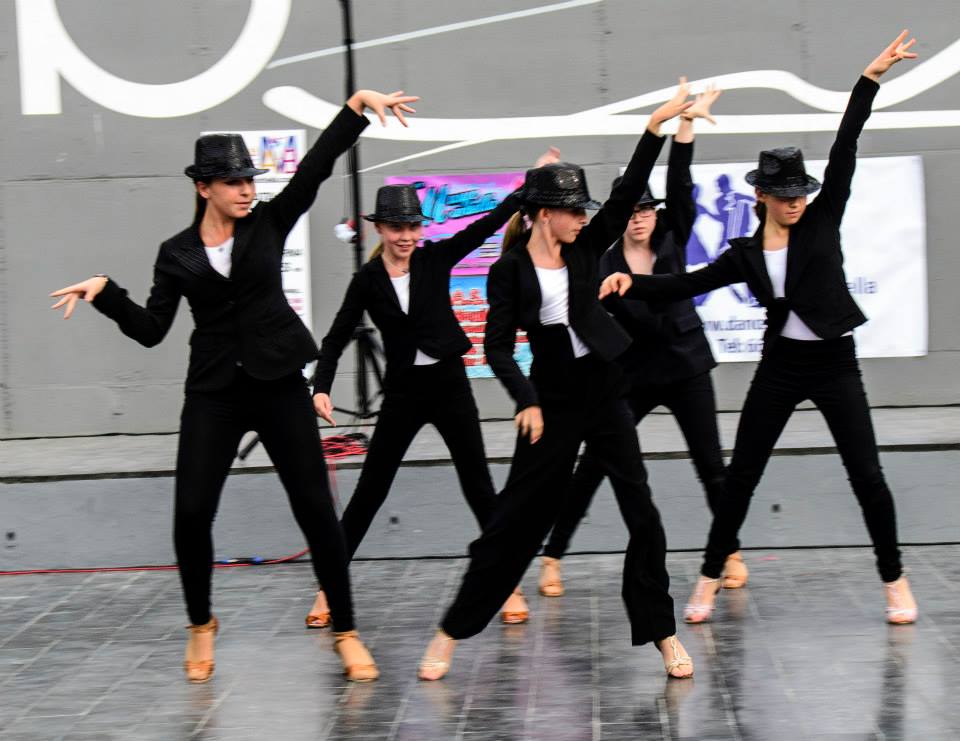 Sports Camps
---
BEL AIR TENNIS AND PADEL ACADEMY 
Day Camp, 
tennis and padel club
Location: Estepona
ages 4 - 14
Multisport program or exclusively tennis or padel available

MORE INFO...continue reading Bel Air Tennis Academy

---
---
ENJOY GOLF ACADEMY 
Day camp
golf course
ages
Location: Nueva Andalucia
A friendly, effective and affordable way to take the family skills to the next level
MORE INFO...enjoy golf academy

---
TENNIS BROTHERS
Day tennis camp
ages: 5 and up
Location: Nueva Andalucia
Offers coaching for kids of all ages and levels on high-quality courts.
MORE INFO... Tennis Brothers Marbella 
---
MARBELLA FOOTBALL ACADEMY CAMP
Rigorous but fun football program with swimming, painting, gymnastics, minigames, darts, ping- pong, crafts and dance classes.
MORE INFO... Marbella Football Academy 
---
MARBELLA GYMNASTICS
Ages: 6 - & up 

Location: La Campana
gymnastics, aerobics, flexibility, choreography, make-up and workshops 

MORE INFO... Marbella Gymnastics
---
NaluSur Surf and SUP Camp
Day surf and SUP camp
Ages: 6 and up
Location: Marbella 
Surf, snorkeling, games, sea side safety, SUP, sports, marine biology,  treasure hunt
MORE INFO... NaluSur Surf Camp
---
Campus Juan José Almagro Football Camp
The summer programme is run from 9:00 - 14:00 daily and includes an intensive football and swimming exercises.
MORE INFO... Campus Juan José Almagro 
---
Water Star offers private swim lessons or group classes for up to three children. Swim lessons are available in and around Marbella and in English, Swedish or Spanish at very competitive prices. Great for little kids as well!
MORE INFO...
Broadway Bootcamp - Day Camp
Musical theater summer camp, learn: acting, singing, dance and more. 
Ages: 4 - 12
Location: San Pedro
MORE INFO...
Marbella Science Camp -  Day Camp
Calling all Jedi Knights to journey to a galaxy far, far away! All Jedi's in Training will be transported to a galaxy where they will learn how to walk on quicksand, design their own hovercraft, build their own light saber...
Ages: 3 -10

Location: Puerto Banus
MORE INFO...
Swans International School -  interactive secondary summer program for students interested in learning Adobe Photoshop programming and visual communication skills.
MORE INFO...
Marbella Design Academy -  Design Technology, Fashion, Photography and Interior Design, located on their beautiful campus with all courses in English.
MORE INFO...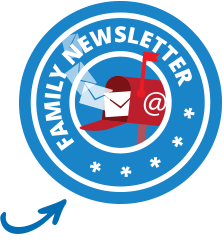 Marbella Summer Camps for kids of all ages
From overnight Marbella camps to day camps, Marbella and the Costa del Sol offers a variety of summer camps to choose from for both boys and girls of all ages.
Kids of all ages can spend the whole summer in Marbella camps improving their soccer/football skills, learning how to paint, perfect their swimming technique, learning Spanish, or just play around in a multitude of sports, arts and crafts. Marbella offers camps geared toward English speakers so English speaking children can feel comfortable in an environment where everyone speaks their native lanuguage, or perhaps you are a foreigner who would like their child to pick up more English during your holiday. Of course, as we are in Spain, Marbella offers plenty of choices in summer camps for Spanish speaking children or for those who prefer to jump in and learn the language by trial and error.
Marbella Summer Camps
Marbella Camps and Activities: related articles
There are numerous programs available throughout the year: sports camps, theatre camps, fitness clubs, language camps and many more.  Listed here are also summer programs which can offer your kids an opportunity to experience and learn from a wide variety of focus areas. Check out our listings below to see which summer programs are most suitable for your child.  

Semana Blanca for half-term holidays
Semana Santa for the Easter Holiday
Below we have an idea of what we may expect for Easter camps this year ( Please note, many business are yet to update their specific schedules and activities)
Name Tapes, Labels and Camp Accessories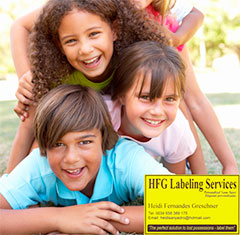 HFG Labeling Services provides a wide variety of name tapes, labels and camp accessories to make identifying your children's personal items easy.  Tired of losing expensive clothes when your kids are at camp?  Solve the problem with a quick and attractive label solution from HFG Labeling Services.

Marbella Camps offer something for everyone
When choosing summer camps in Marbella it is good advice to first decide on whether you need an overnight or day camp, if you prefer Spanish speaking only, English speaking, or a mix of the two, and which activities your children like best. This narrows down the choices of kids camps Costa del Sol has to offer.
Some of the most popular Marbella camps are sport camps. Children of all ages love to run, test their skills and improve a sport with like minded and enthusiastic peers. Black Box Teatro 
The Multisports Club has a wide variety of activities, while Atletico Las Chapas football camp focuses primarily on football/soccer skills and training. Another sport camp in Spain is Impact Marbella where kids can learn self defence, kickboxing and have fun at the same time.
Another option for the kids is to attend a Marbella summer school on any one of the international or British campuses on the Costa del Sol, such as at Laude in San Pedro or Calpe. Most international schools offer a summer school program for the month of July which include fun, games, sports mixed with a little language and light academics. Marbella private schools usually offer sophisticated facilities and plenty of room for kids to enjoy the summer.
There are plenty of Marbella camps to choose from, so take your time in browsing the options, reading parent reviews and choosing the best program for your child. If you need help deciding where to go and what to do, just send us a message with Marbella Camps in the subject line and we will try our best to guide you in the right direction.
If you have a camp that you would like advertised in our Marbella Camps page, take a look at our listing price and contact us with your details.
Nov 13, 17 10:47 AM

Marbella Thanksgiving? That is right you can celebrate this American holiday right here on the Costa del Sol.

Nov 13, 17 07:09 AM

PLEASE do not forget to enter your email address and tick the box where it says NOTIFY ME WHEN...SOMEONE COMMENTS ON MY QUESTION after you click the SUBMIT

Nov 10, 17 12:07 PM

English Movie Listing - Original version movies showing in Marbella. Updated and published weekly. Share it with your movie buff friends.