Marbella Excursions
Marbella Family Fun
> Marbella Excursions
Discover some Marbella excursions that are really worth the detour. These places are all within a couple of hours or less from Marbella and have been selected so that you could visit them within a day. Naturally, spending an extra day at some of them is also a good idea. 
If you would like to read more about what you can see and do in Marbella click here. 

Click on any link below to get detailed reviews.

Looking for a way to plan an amazing family holiday in Marbella?
Marbella and the Costa del Sol has loads to offer families and groups due to the amazing variety of sites and experiences to be had and more than 320 days of sunny weather. However, family residents and vacationers are continuously stumped at how to plan an exciting outing.  
Whether you are a family that has lived in Marbella for years or are just stopping by for the weekend, we highly recommend working with an experienced travel company that knows the ins-and-outs of the Costa del Sol. Travel companies can can offer an enriched experience for the whole family by taking care of the detailed planning and administrative work that comes with planning a truly unique experience.  You'll be surprised at how affordable it is to experience the wonders of Marbella, Andalucia and the Costa del Sol.
Puerto Banus The marina is a Must-See Marbella Excursion while in town. It is best to park in the Antonio Banderas Square and walk across the street to the port. Here you will see or all the super cars, exclusive shops and big boats. The restaurants are high quality luxury venues with great food and fantastic service, if you are lucky you might just bump into a celebrity. 

Old Town Marbella Any visit to Marbella must include a tour of the old town, otherwise known as Casco Antiguo – a cobblestone pedestrian shopping area filled with charming whitewashed buildings, narrow pathways, inviting cafes and plenty of boutiques. 

Trekking la Concha from Juanar Hiking La Concha, Marbella's most famous mountain, can be started from Juanar just 25 minutes from central Marbella. People travel from all around the world to climb this mountain.

Trekking la Concha from Istan Climbing La Concha, Marbella's most famous mountain, can be started from Istan just 15 minutes from Puerto Banus. Istan has a beautiful lake that you will be able to see whilst climbing the mountain. 

Born to Be Wild Ecotour Ecotourism with Born to be Wild is a fun way for the family to explore the Andalusian country side off-roading in a jeep with competent guides. 

Marbella Horse Carriage Tour  Taking a horse carriage ride throughout Marbella is a wonderful experience for the whole family either in the day or night. Located right in the center of Marbella next to the Alameda Park you will find the horse carriages at the corner street light right before you turn into the parking garage.

Marbella One Day Tour  If you only have a day to see the sights in Marbella, then follow our Marbella Tour Guide - a list of the top things for you to see and do. 

| | |
| --- | --- |
| | Cris & Kim Travel Designers in Marbella offer you an easy way to book an amazing experience in Andalucia for your family or travel group with a wide range of options to suit every interest and budget. |
Marbella Excursions - outside of Marbella
Madrid -One of the first things to do when you arrive in Madrid is to head to Plaza Mayor...the heart of Madrid where there are plenty of street performers, restaurants and souvenir shops. 

Tarifa  Take the day off and discover Tarifa. You won't regret it! Only a 45 minute drive from Marbella, Tarifa is well worth the drive. Tarifa is great for surfers and is where all the big worldwide known surfing competitions are held as it is atlantic sea, which provides great waves and wind during the winter season. 

Sierra Nevada  Sierra Nevada is the largest ski resort in Andalusia, 30 minutes away from Granada. The ski season traditionally is from January until May, although it also has a beautiful flora and fauna when there is no snow.

The Alhambra in Granada The Alhambra Granada, or La Alhambra, is a Moorish palace and fortress as well as one of Spain´s most glorious pieces of architecture that will leave your family in awe. It´s a must see during an excursion to Granada which is approximately a two hour drive from Marbella. 

Ronda Make a family day trip to Ronda to visit one of the oldest bullrings in Spain, enjoy the beautiful scenery, and taste the local cuisine of this charming village located only 45 minutes from Marbella. 

Gibraltar Making a Gibraltar tour in one day from Marbella is simple and fun. Located only 45 minutes from Marbella the whole family will enjoy the sights and sounds of this famous rock. 
Dolphin Safari in Gibraltar - See and hear dolphins, and observe whales in their natural habitat. In Gibraltar there are many resident dolphins and through the years they have come to recognise our unique boat, the Goldfin, and come to greet it as if it were an old friend! 

White Villages Tour (Pueblos Blancos)  Historically Andalusians chose to live in fortified hilltop towns and villages called Pueblos Blancos (white villages) to escape preying bandits. These white towns are whitewashed in the Moorish tradition and today are functioning agricultural towns that will give you insight to Andalucia´s colorful past. 

Morocco - Take a day visit or overnight Morocco tour from Marbella with the whole family. One day tours to Tanger or Ceuta from Tarifa, Gibraltar, or Algeciras all approximately 45 min and one hour or so from Marbella. 

Segway Tour Malaga - For an incredibly fun way to sight-see Malaga, rent a segway for an hour or two, and be shown around the beautiful pedestrian parts of the old town, as well as the Paseo Maritimo and lush gardens all around. 

Hike from Marbella to Ronda - This is a route which has communicated the coast and Ronda for centuries, and when you cross the Puerto del Robledal you start your descent to Fuenfria, a lovely spot where the trail crosses a river. 

Other great Marbella excursions
Related articles
Read more about Marbella holidays 
Back to top of Marbella excursions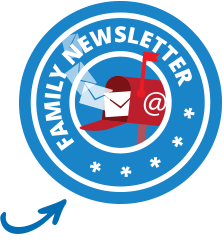 share this page with a friend
May 27, 17 10:14 AM

English Movie Listing - don't miss the summer blockbusters showing on the Costa del Sol. The movie times and locations are updated and published here weekly. Share it with your movie buff friends.

May 26, 17 01:13 PM

What makes you a great candidate: I have 20 years experiences in restaurants/hotels.Last 6 years as manager. Previous experience: Bar and restaurant

May 26, 17 08:48 AM

I am looking for an Administration or Assistant job role for my placement year at university. This will start from the end of August 2017 until May 2018