| | |
| --- | --- |
| The International School Estepona | |
share this page with a friend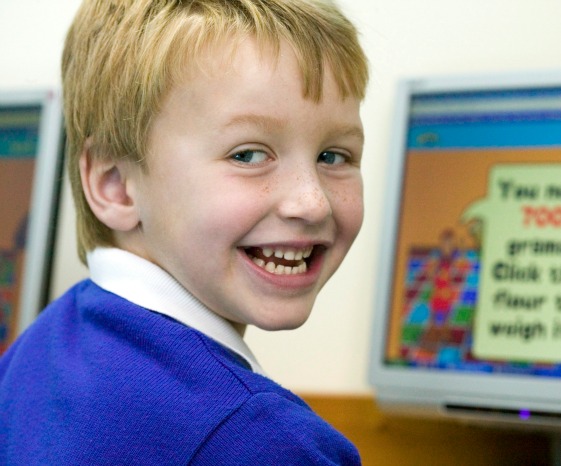 The International School Estepona is the leading British School for children aged 2 - 12 following The  National Curriculum of England and Wales to ensure a seamless transition to and from any other British School whether in The UK or overseas. The School is the only member of NABSS (National Association of British Schools in Spain) in Estepona. If you require a British School for your children during your stay in Spain, always chose a NABSS school for peace of mind and added security. NABSS is the only association of British schools recognised by The Spanish Government. All member schools are listed on The NABSS website.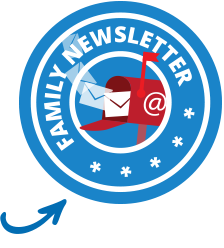 We are the leading primary school and nursery in Benavista, Estepona, near Marbella on the Costa del Sol, Spain. The School is set in a secure fenced compound of 3,700 sq metres which includes ample car parking. Our School follows the Montessori approach in the early years in nursery, which fosters a love of learning. The Montessori curriculum helps co-ordination and motor skills through Montessori exercises for practical life. 
The International School Estepona is fully licensed with the local authorities (Junta de Andalucía Consejería de Educación Cert. No. PP/1923/2011) and the fantastic facilities include: 
Luxury purpose built facility
Fully air conditioned and heated for year round comfort
Digital interactive smart boards
Computer suite
Grassed garden for younger children
All weather sports ground
After School Activities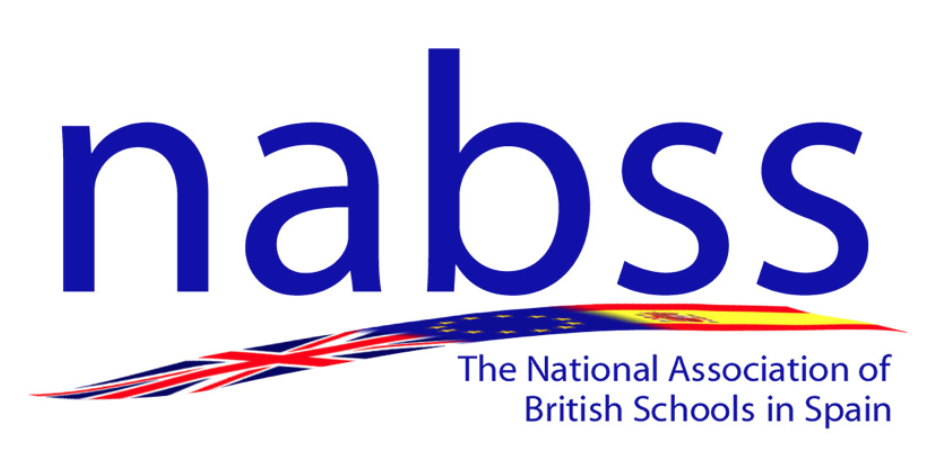 International school estepona summer camp 2016
The Summer Club programme includes Sports, Craft and Fun in a relaxed atmosphere in both English and Spanish.


The times are 9.30am to 13.30pm from Monday to Friday

Early booking is recommended. They may run Summer Club in August depending on numbers.

The prices are 20€ per session or 400€ for the whole program.

Payments must be made in advance as soon as possible to allow for staffing arrangements and guarantee your place.
International School Estepona Principles
1. Provide a friendly, happy and stimulating environment for children aged 2-12 years.

2. Create a caring, welcoming community for children, which will enable them to feel happy, secure, independent and special.

3. Work closely with parents and provide a broad and balanced curriculum, which fosters the intellectual, emotional, physical, spiritual, moral, social and cultural development of each child.

4. To enable children to make an effective transition from home to school.

5. Develop independence and decision making skills.

 

International School Estepona Principal
The International School Estepona Principal, Mrs Gillian Godbold, is a qualified Montessori Teacher with many years of teaching experience. On settling here, she knew that The Costa del Sol with its perfect climate, wide variety of plants and wild life, was the perfect place for our school and lending itself perfectly to our holistic approach to the education of our children. Gillian also owned and managed a school in the UK which was approved by OFSTED.

CONTACT
Centro Commercial La Zarza Calle Azahar, Urbanisation El Paraiso, Estepona 29688 
Tel: + 34 952 884 789 
Fax: + 34 952 886 926
Parents line: +34 952 886926
Email: info@marbellaschool.com 
Feedback Regarding International School Estepona
Emma: "My daughter looks forward to going to school"
My daughter started at The International School Estepona in September 2011, she is very happy and has made good progress over the last few months...
...I like the fact that there are small classes and am pleased with the personal attention of the teachers and the overall friendly environment of the school. My daughter really looks forward to going to school in the mornings and is now attending Drama and Spanish after school clubs which she seems to be really enjoying.
I would not hesitate in recommending The International School Estepona to any parents who are considering which school to enrol their children into. I found by starting my daughter at the Summer camp a few days a week in July eased her into the school and allowed her to get used to the school itself and make new friends before engaging into full-time education in September. She recently went on a school trip to The Crocodile Park and took part in the Christmas Play, which she really enjoyed.
Grandma: "Her eyes twinkle once more"
Summer was finally over and off she went, eyes sparkling, hair bouncing, toes hardly touching the ground. Our granddaughter was starting school but as time went on, the eyes dulled and the toes dragged...
...When asked about school she hung her head and kept her lips tightly shut. Something had to be done.
The International School Estepona accepted her as a student. Her learning abilities were thoroughly diagnosed and appropriate lessons began. Almost immediately we saw a change - more smiles, politeness and willingness to talk about her day. Homework sessions were no longer a battleground and there were a few "Star of the week" awards.
Now, two years later she is learning and happy. Her eyes twinkle once more. As a specialist in Early Childhood education and a loving Granma, I say to the Staff and Leadership of The International School Estepona, "Thanks, you saved a child"
Riina & Kalle: "Lots of fantastic memories"
Our children Patrick and Oda-Sofia will not attend to school year 2011-2012 as we are moving out of Spain during the summer months 2011. The children have enjoyed tremendously their year at your school and they will miss it alot...
...We are ever so grateful of having this opportunity of having them there and we can see a huge change in particularly in Patrick's attitude towards everything; school, new surroundings, friends etc. Patrick has become more outgoing and happy whereas Oda-Sofia is bubling in English where ever she goes; she even chatted happily on Finnish national TV the other week in English :). Unfortunately we can't stay in Spain for much longer, but we will take lots of fantastic memories with us where ever we go next. Best regards, Riina & Kalle Palander.
Foster family (Palm Beach, Florida USA)
Alane & Varick: "ISE was the perfect choice!"
We can't believe how quickly our year in Spain has gone by. We have had an amazing time and the school has been an enormous part of our wonderful experience here...
...We want to thank you for all your help and guidance with the admission process and with advice in general about our new home here. International School Estepona was the perfect choice for us as our boys felt so welcomed in their small classes with such kind teachers and staff. The personal attention went a long way towards their adjustment to a new country and school. They have never complained about going to school this year which is a new experience for us as parents giving us a new attitude to go home with. School should be fun!
Both our boys have come along academically this year as well. Lyon loves that Ms. Emma always provides him with new challenges and praises him for working at a higher level when he can. Gray's reading has improved dramatically and he really enjoys it now as before it was a chore. We think the older children reading with the younger ones made a big impact on him and added motivation where he had very little before. Our boys have come out of their experience at ISE with confidence and new friends and a much better attitude towards school and for all of that we are very grateful.
Thank you for a great year and we wish you all the best of luck! Alane and Varick Foster
Juliet & Andy: "ISE cements the same values that we as parents instill in our children"
Dear Gillian & Howard, Andy and I would like to thank you both very much for all the support you have given us over the past few months...
...When my mother was ill in hospital, you had no hesitations in accepting Tara mid-term into your school although she had barely reached the age of two, to enable me to have the time to look after my mother and do the journey to and from the hospital. Whenever required, Guy was able to stay longer at school or dropped off earlier. This made life so much easier and my mother too is very grateful to you.
You and all your members of staff have once again enforced our belief that we made the right choice in sending Guy to your school. As you are aware, we visited your school on the recommendation of another parent and knew right away, that we had found the ideal place even though we have to travel over 30 km each way. A child's education is of utmost importance, but it is just as important that the school cements the same values that we as parents instill in our children.
In the two years that Guy has been a pupil, he has never once not wanted to go to school and has never come home complaining. He takes great pride in his progress and this reflects the dedication shown by the teachers who encourage him. We too feel proud, when even strangers comment on how articulate and confident he is, without being precocious.
We look forward to being part of The International School Estepona for may more years to come and look forward to seeing the school growing from strength to strength. Kindest regards, Juliet & Andy & Guy Coope-Vickers
Corvelli family (Estepona)
Jill: "The culture of caring and individualized academics sets this school apart"
Our 3 girls ages 7, 6, and 4 entered International School Estepona (ISE) over a year ago when we relocated to Spain from America. Prior to selecting International School Estepona, we examined all of the international schools in the area, from Sotogrande to east of Marbella...
...Coming from the fields of both education and mental health, we were very critical in our review of the strengths and weaknesses of each as we sought the one with the best fit for our girls. We liked ISE because while it was small, it was purpose built. It minded details such as heating, cooling and a safe place for the children to play and learn. We chose ISE because we saw significant evidence in our visit and communications with the school that it emanated a culture inclusive of not only academics, but also of a nurturing supportive environment.
Once we enrolled, we found our experience of the school aligned with our initial impressions. They worked closely with our family and partnered with us in supporting our children in their transition to not only a new school, but new everything. They quickly assessed the children's capabilities and placed them in tracks where they could grow and learn within their own style and pace all the while being challenged to pursue the next step in growth. They facilitated opportunities for the children to make friends, and participate in nonacademic endeavors such as the arts and sports. They facilitated our children's opportunity to learn Spanish as a second language, without compromising the pursuit of mastery of English.
Now at the school for their second year, the children are thriving. In my opinion, this is for several reasons. First, the school's small size and dedicated staff make for an environment where everyone has a relationship with your child- the heads of school, the teachers, the students, and even other parents. That fact paired with a culture of nurturing means that every day the children have positive and caring reflected back on them. This is key and offers lifelong benefit as children in the developmental stage populated by the school are solidifying their self-concepts. Not only does this caring environment secure positive development, but, feeling safe and respected is a precursor to any kind of meaningful learning. Another benefit to the small size of the school is the capability for teachers to make individual learning plans. This means that each child has the ability to accomplish tasks set forth by the British National Curriculum using their own learning style and progressing at their own pace. The task of bringing British National Curriculum to the individual level of each child is quite an undertaking and one you will find no other so school willing take on. The culture of caring and individualized academics sets this school apart from any other on the coast. Sincerely, Jill Corvelli
Rebecca: "Very friendly environment"
Before Victoria aged 8 started at the International School of Estepona, she had what I called ´school phobia´, she didn´t like going to school!...
...However, before we had even finished the tour and meeting with Howard and Gill she whispered, "please mum let me come here". Victoria now goes to school happy and comes home happy, something I never believed could happen with her. I too am very happy with the warm, friendly enviroment. Rebecca Mols
For more testimonials, visit the International School Estepona website.
Why choose International School Estepona
There are many Marbella schools offering the British curriculum, but the International School Estepona focuses on providing an enjoyable first experience of school. Where children find education stimulating and pleasurable which will help them to develop a positive attitude towards learning for the rest of their lives. For many English schools Costa del Sol is an excellent place for children to learn and grow. Our teaching is focused on the core subjects, with an emphasis on securing a sound base in English and Spanish. Welcoming the British National curriculum Costa del Sol families are happy to know their children are happy, learning and are comfortable in their own native language at our school.
When looking for Marbella international schools, why not choose a school that provides an education of quality suitable to the pupil's age and abilities, encourages high academic standards as well as personal development? Why not choose International School Estepona?
Back to top of International School Estepona
Return to Marbella schools
Write your own review about The International School Estepona