What exactly is Semana Blanca in Marbella?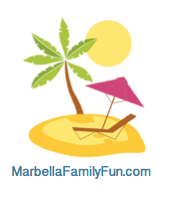 share this page with a friend
Semana Blanca in Marbella is week of school holidays for the kids in Malaga province. It is chosen by the autonomous community of Malaga as the week of holidays to to compensate for the local ferias (holidays) that occur during the summer break.  Semana Blanca in Marbella is essentially a week chosen by the government to make up for other holidays which were missed due overlap with local festivals.  It's great to live somewhere where they make sure you don't maximise your holiday time!

La Semana Blanca takes place during the last week of February and sometimes during the first week of March, and it always includes Dia de Andalucia (Andalucia Day). 

WHat to do in Marbella During Semana Blanca
Free activities and events for kids during Semana Blanca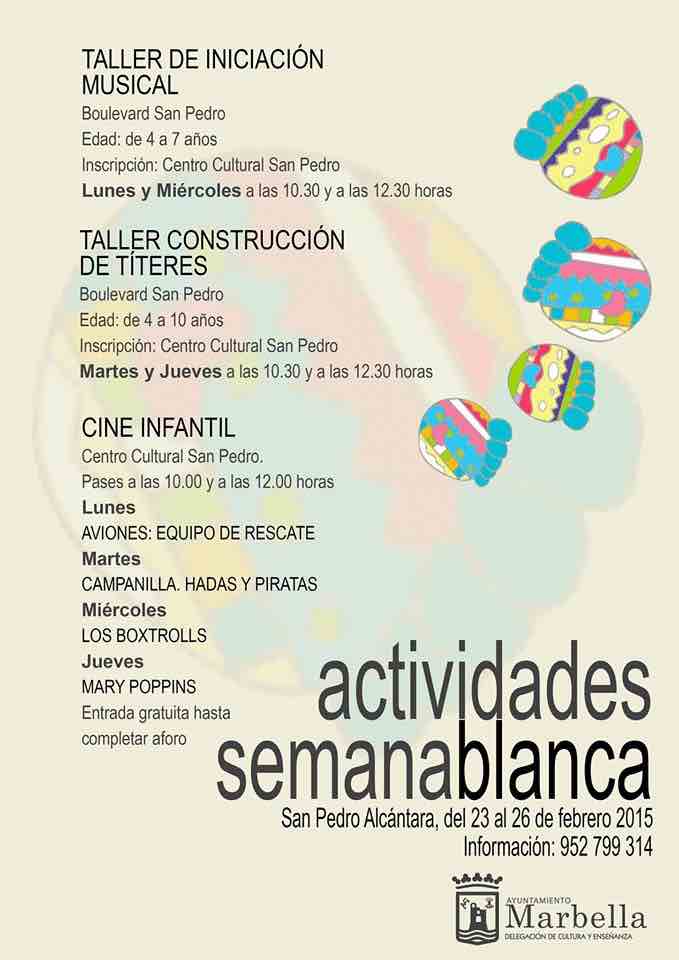 Programme of Free Activities & Events for Kids are being sponsored by the City of Marbella throughout San Pedro Alcantara. Last year your could find everything from musical workshops and puppet theatres to daily movies. We are still waiting for the updates on this year.
WHY NOT GO SKIING?...YES, SKIING
Sierra Nevada is the largest ski resort in Andalusia and is only 30 minutes away from Granada. This is the closest ski resort from Marbella and you can reach the summit by car in less than 3 hours on a normal day. Check out the Marbella Ski Club for family ski packages, lift tickets and more. Read this family review on skiing in Sierra Nevada during the Easter holidays. Read more

Semana Blanca in Marbella - Camps for Kids
If you are looking for camps and activities for kids during the week of February Half, (the so called Semana Blanca in Marbella) then read more about...Marbella Half Term Camps 
Fuerte Nagueles Activities -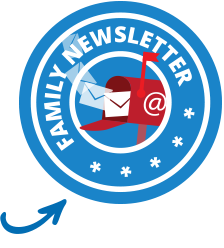 Carnival Programmes 2018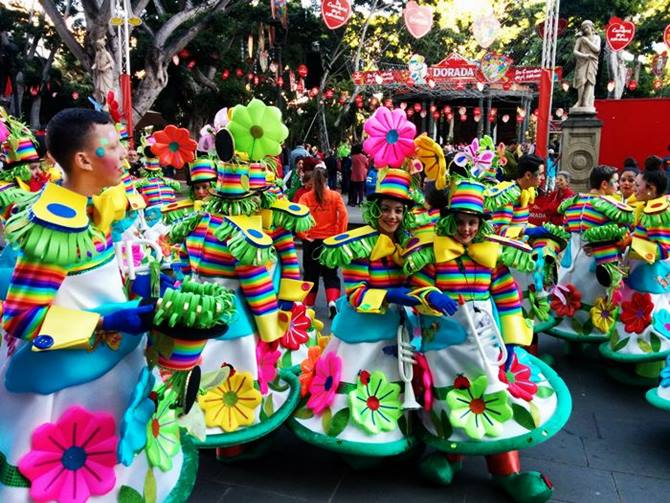 Carnival de Marbella - Includes a wide variety of outdoor events, street parties, and parades.  You can find more information in English about festivals, programs and events in the Calender of Events.
Carnival de Nueva Andalucia - This carnival focuses on kids and family. Many bouncy castle, parades and sweets and treat for the little ones.
Camps and activities
Apr 06, 19 08:07 AM

The Marbella Football Academy - a high-performance Football Camp in Marbella enabling kids from 4 to 16 years of age to develop and excel in football.

Mar 26, 19 02:11 PM

Just a quick tip if your needing a NIE Number in Marbella... I was very happy with my self, read all the websites about getting your own NIE Number in

Mar 26, 19 02:09 PM

I am an enthusiastic and experienced teacher. I taught Biology/Science/Maths in Ireland from 2005 and gained my PGCE in University College Dublin in 2012.