Mad Hatters Film Camp by Reynard Productions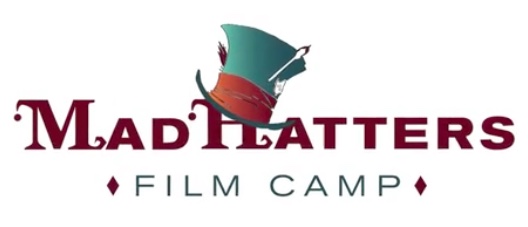 share this page with a friend
Reynard Productions launched the Mad Hatters Film Camp to offer creative kids and teens from 8 to 18 years of age the opportunity to experience the art of film making at a professional level. The camp offers courses in music video production or narrative film during high energy weekend and summer sessions.
February Half Term Session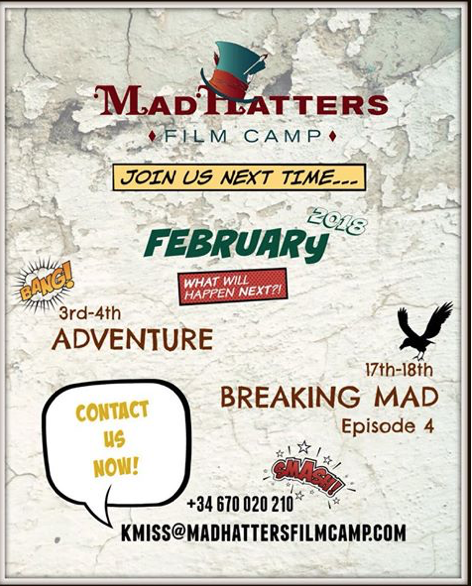 MAD HATTERS PRESENTS 
Breaking Mad Episode 4  February 17 - 18
Script writting
Short movie production
During the week-long film camps, students will have the unique opportunity to write, act and direct in their very own short film. They will also get to do singing, songwriting and recording their own song in a professional studio and starring in a music video! 

still curious about mad Hatters film camp...

As part of the program, students produce a series of short films which can be used to compete in film festivals around the world. Your kids will gain first-hand experience in the entire process of film production, from idea generation and storyboard creation all the way through to post production.
What differentiates the Reynard Productions programme from others is that it is run by a professional group of film makers from the UK and Los Angeles who offer this Film Camp at schools worldwide. Reynard Productions is credited with producing and directing countless films and music videos so your aspiring Spielberg will get a first-hand look at how real film making comes together.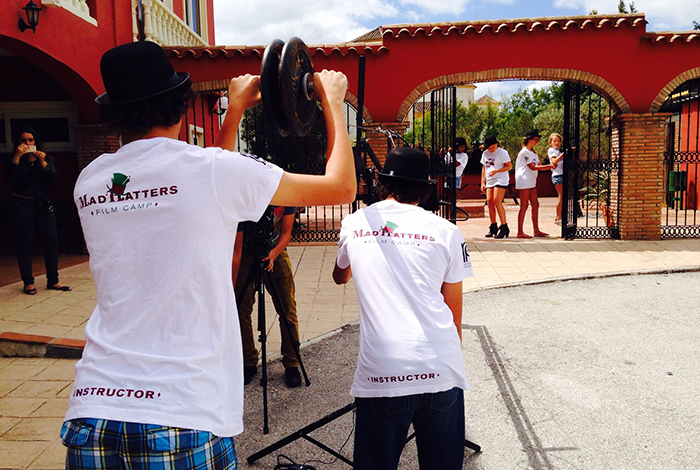 The end goal of Mad Hatters Film Camp is to inspire kids and teens on the real art of film and video production. As so much of today's world is based on effective communications, these are tools that students can utilise throughout their lives as powerful levers to their personal and professional development.

The #1 Summer Film Camp on the Costa del Sol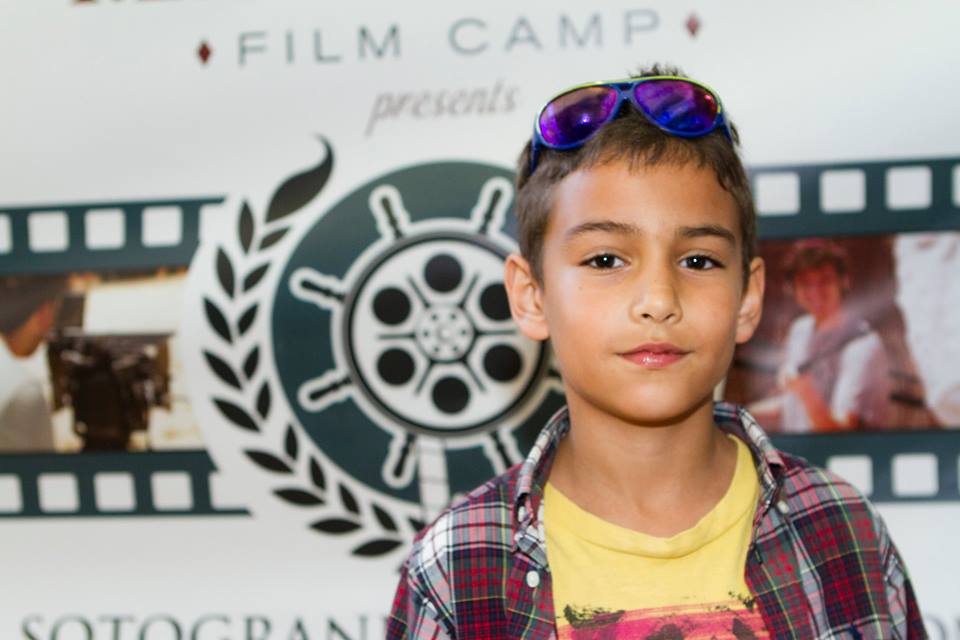 Reynard Productions hosts the Mad Hatters Film Camp in Sotogrande. Students start the program by learning how to develop a story and the characters. But this is not only a theoretical exercise - students will start on day one with practical, hand-on on film experience.
Students will complete the course with a number of short films that can be entered into festivals around the world, boosting their creative talents and enabling them to take the first steps in developing a rewarding skill or even a career in filmmaking. The techniques learned at the school can be applied to a variety of media from traditional film to internet distribution channels like YouTube or Vimeo.
The agenda is designed to be fast-paced and continuously hands-on for all participating students. The program will expose the class to:

Producing
Directing
Cinematography
Production Design
Post Production
Editing
Screenwriting
Art Direction
Lighting

Visual Storytelling
Budgeting
Set Construction
Film Sound
Marketing
Career Preparation
Mad Hatter students are surrounded by positive feedback, creative minds
and a safe, friendly environment. 

Reynard Productions employs industry veterans from Los Angles, who will be on-site to instruct the students and all movies are professionally shot either on a Canon 7D or leading cinema camera. The technology the students will use during the production is industrial quality and will be operated under the instructor's supervision.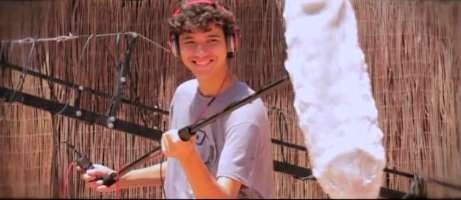 Learn the theory behind film production: during the first week, kids will gain an appreciation for story and character development for the films they will create. This sets the foundation for the hands-on work which takes place during the second week.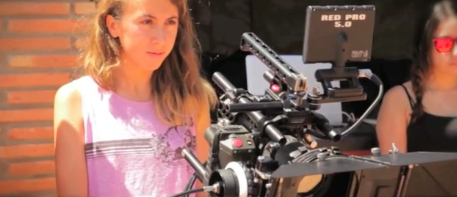 Students work hands-on with professionals: during the second week, the Mad Hatters Film School trains on how to operate industrial-grade film equipment. The equipment is the kind that is used in actual professional production. Professional staff are on-hand at all times for training.

Create a real film for submission in festivals: the final day of the two-week program culminates in a premiere of a real film created by the students, complete with editing and special effects. Films can be submitted for festivals around the world.
Mad Hatters Film Camp teaches kids to build real films! 
As part of the course, the films created by students will be entered into a global register enabling them to be recognised and considered for film festivals around the world. To assist these budding film makers in understanding the entire process of film production, they will be provided in-depth insight into both the theory and practical aspects of film making.
Below are some key questions and answers regarding the Reynard Productions course outline. If you have any questions, contact Sam Reynard at +34 673 505 838 or by email at info@reynardproductions.com.

What is the course about?
Students will learn about all stages of production, from the planning pre-production stage through production shooting to post-production editing and rendering movies. As part of this process, students will learn the conventions of constructing an effective narrative, the meanings and uses of different shots and camera movements and how to get the best results from their subjects. Part of the course will also focus on  how to use digital video cameras and to record high-quality sound. The latest professional editing application Final Cut, will be used during film production.
What topics will be covered?
Topics that will be covered include: the conventions of narrative film making, the meanings and uses of different shots, the persuasive camera, the meanings and uses of different camera angles and movements, storyboarding, video recording video, sound-capturing, editing footage in Final Cut Pro and exporting movies and burning DVD's.

By the end of this course, students should be able to:
Storyboard a narrative sequence noting different shots, camera movements, action and sound.
Plan and schedule all stages of production
Use a video camera to record scenes
Use a microphone to record sound
Edit a sequence in Final Cut
Export a sequence as a movie
Burn a DVD of your movie
All that is needed are students who love films!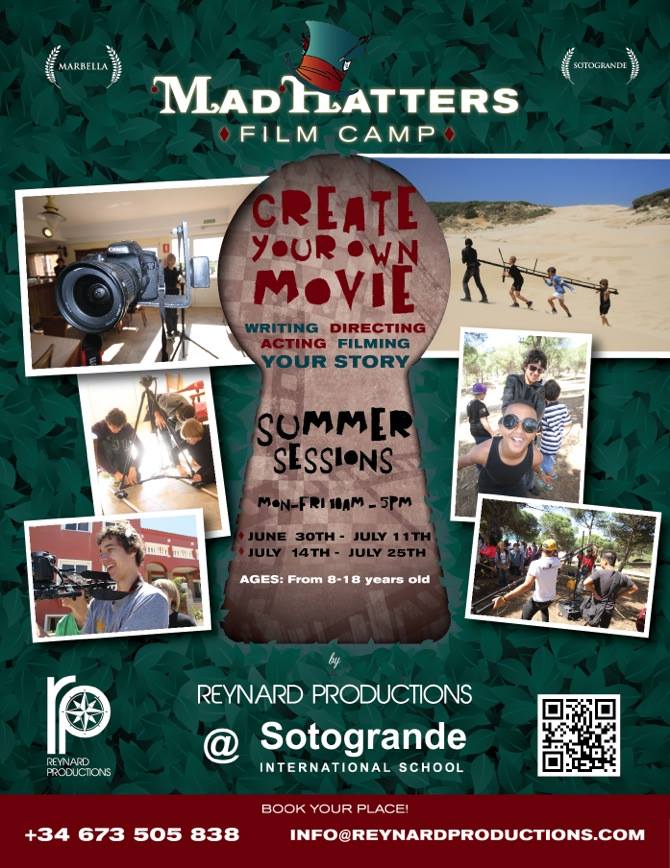 As this is a beginner's class students are only required to have a basic level of computer skills to benefit from the course. All instructions Apple Macs. You should be able to follow simple written and verbal instructions to support demonstrations, hand-outs and for health and safety information, and will be invited to take part in group discussion. You should be able to use numbers and be able to do simple measurements and calculations.
Mad Hatters is the way to get totally engaged in the process of making a highly professional film.

Are there any other costs? Is there anything I need to bring?
All filmmaking and editing equipment will be provided but you will need to provide any props you may use in your production. Anything else your tutor will advise you at the start of the course.
CONTACT:
Mad Hatters Film Camp | Reynard Productions 
Related links to Reynard Productions