| | |
| --- | --- |
| La Latina Baby School | |
Established in 1994, La Latina Baby School is a bilingual school in Marbella offering primary education in English and Spanish for children aged 3 months to four years old. It is one of the most popular Marbella preschools around. You can also find another fantastic nursery called Patatina Baby School in Puerto Banus.
share this page with a friend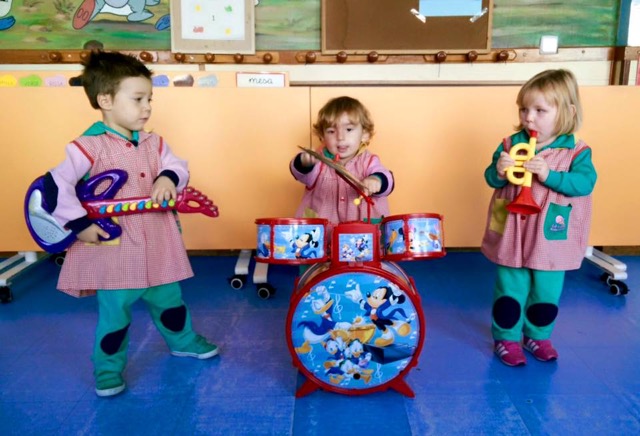 The school has ventilated and bright classrooms decorated to provide the maximum feeling of home and wellbeing that your child needs and requires. The children run and play in the beautiful outdoor playground, which is an extension to their learning experience. Our school is an ideal place where children establish their first links to the world, outside of the family, where they can grow, mature and learn where they will be loved and valued for who they are...children!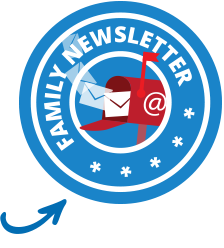 summer school 2016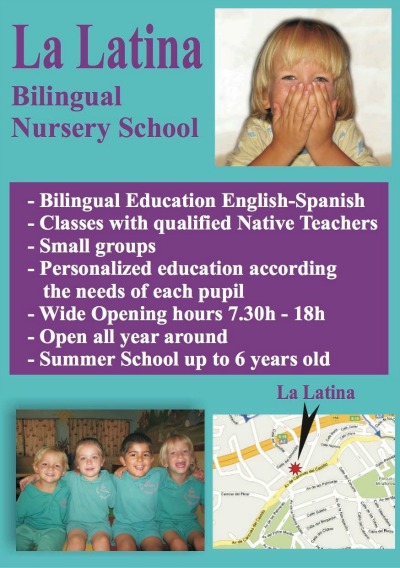 La Latina Nursery School will be holding a summer school open for children up to 6 years of age.
Classes will be taught by qualified native teachers in both English and Spanish.  Classes are made of very small groups of children.
The school is open all summer 7:30 to 18:00.
The staff are totally qualified, highly experienced native speakers, so you can rest assured your children are learning from the best.
Children will have fun all day without realizing the important fine and gross psychomotor skills they are learning. We promote exercises based on forms of expression stimulating their auditory, olfactory and tactile functions developing their sensorial capacity. Through play and games children learn to express their feelings and themselves through movement.
La Latina Baby School Early Stimulus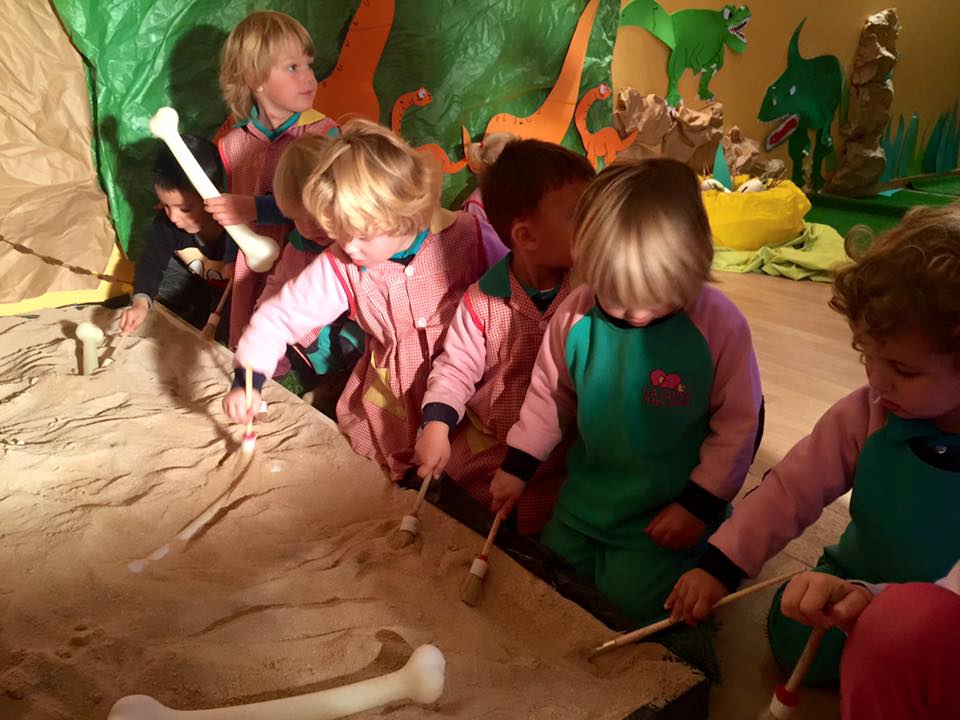 La Latina Baby School is a firm believer of the Early Stimulus program taking advantage of the first important developmental stages of the brain during the first six years of life. Early stimulus may:

* improve cerebral development

* stimulate new vocabulary

* improve attention span

* enhance memory skill
| | |
| --- | --- |
| patatina banus baby school | |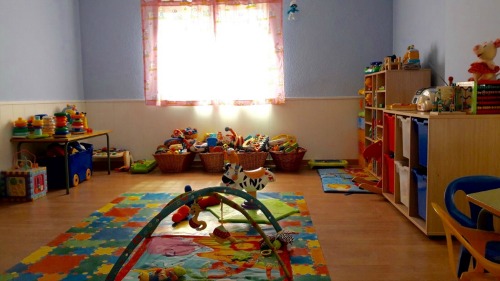 Patatina Banus baby school is a dream come true for all children of Marbella and nearby towns. Bilingual in English and Spanish, and also with Russian classes, all carried out by native qualified teachers. It has great bright classes with lots of light and fully equipped for all the "Patatina" babies. The outside playing area is just great with a fantastic sandpit and two gardens one facing south and the other one facing north to provide the perfect climate in winter or summer.
Patatina is the perfect place to leave your children under experienced hands.

Georgina: "We love La Latina!"
My little boy has been going to La Latina since he was 10 months old and from the beginning we felt that he was in really great hands...
...They are so kind and loving but firm and Claire is wonderful at advising you on how to deal with certain problems (like our son not eating). He is now in the older class and learning so much in English and Spanish and really happy and engaged. I can't recommend the school highly enough!! (February 2014)
---
Anonymous Family (Marbella)
Anonymous: "Pleasant atmosphere with the right foundations"
My son has been attending la Latina, and I cannot fault them for anything. The pleasant atmosphere, to friendly teachers who have so much love to offer the kids. Having seen the progress of my son,...
...Lucas would not be the little gentleman he is if it was not for the foundations he has been taught in this school. Thank u to all the teachers (January 2013)
---
Anonymous Family (Marbella)
Anonymous: "The right nursery school"
My child goes to La Latina, and we are (specially him) are very happy there!!! The staff is very kind and always welcome you with a big smile!! Some of the teachers are Spanish and other are English. The place is just great specially very clean!!!!!
---
Mari Cruz Garcia: "Our twins are in good hands"
Our twins have been going to La Latina since they were four months. They are happy and we are happy to see them growing up in good hands! They are already saying their first words in English and we sing all the songs they learn in their school...
...The teachers are incredibly loving and the school is very beautiful and is well ventilated and illuminated.
---
Renata : "I put my trust in La Latina"
10 years ago I arrived from Buenos Aires to live in Marbella, my three children were born here and found in La Latina Baby School my second home attended by my three children Luke Franco and Martina...
...The teachers are super sweet and loving and most importantly excellent professionals.
What more can I say if I put my trust in La Latina by sending the most precious things in my life - my children. The school is divine, super clean and cozy.
Thank you all for to this day having cared for, taught and loved my children so well and with much love.
---
There are a variety of Marbella schools in the area offering studies in the English language, however La Latina Baby School offers bilingual studies and play in both English and Spanish by qualified native speakers. If you are looking for a Marbella preschool that focuses on creativity and learning through play, music, sports and fun while at the same time nurturing each child and developing their individuality, then come and take a look at what we have to offer at La Latina Baby School.
---
Back to top of La Latina Baby School
Return to Marbella schools
Write your own review about La Latina Baby School