Atletico All Stars Football Academy

share this page with a friend

Atletico All Stars in Elviria is a popular football academy on the Costa del Sol where some of the best FA approved coaches provide a fun, structured programme for kids from 4 to 14 years old. The club welcomes boys and girls of all standards to come out and have a good time.
The football team for children strives to keep the prices affordable to all. This has already been achieved by a number of local business's sponsorship which is helping to maintain this ethos.
Training with Atletico All Stars encourages and builds personal and athletic confidence. A flexible, relaxed and fun environment to practice skills, play matches and tournament on Sunday mornings.
Atletico All Stars offers regular matches with local clubs and schools as well as a programme on Nutrition and Fitness.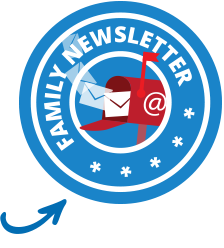 ---
Atletico SUmmer Camp 2018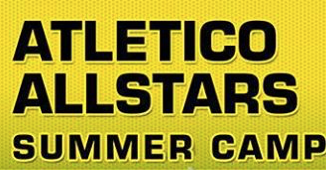 ATLETICO ALL STARS SUMMER CAMP
DATE: June - August 

TIME: 10:00 - 14:00

LOCATION: 

Estadio Santa Maria, Elvira

AGES: 

8-14 years of age
Football, tennis, cricket, mini-golf and swimming. Lunch included.
REGISTER FOR ATLETICO SUMMER CAMP NOW
---
Atletico All Stars Kids Football in Marbella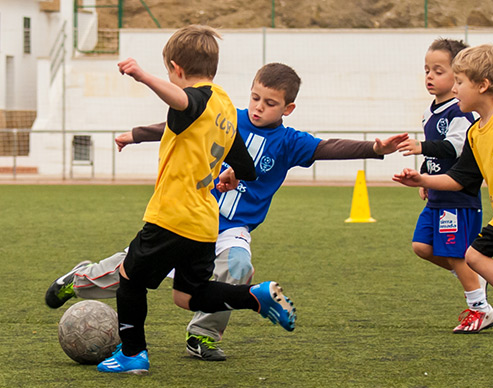 Under 8's: From 3 years old we will focus on building confidence through team play, structured games and encouraging success. The 3 - 6 year olds train every Saturday and Sunday from 10am - 11am and Wednesday from 5pm - 6pm. Your first time is FREE.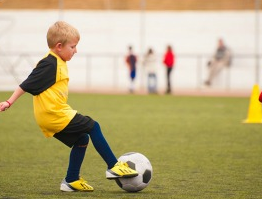 Under 14s: In this age group we encourage and develop children's enthusiasm for the game. Stretching their minds and knowledge. The 7 - 14 year olds train every Saturday and Sunday from 11am - 1pm and Wednesday from 5pm - 7pm. First time is FREE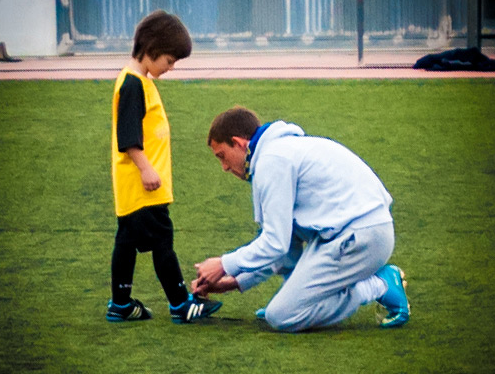 SUNDAY FUN DAY FOOTBALL SCHEDULE 2018
10:00 - 11:00: 4 - 6 year olds
10:00 - 11:00: 7 - 10 year olds
11:00 - 13:00: 11 - 13 year olds
11:00 - 13:00: 14 - 16 year olds (top pitch)
**Mention MarbellaFamilyFun and get your first Sunday Funday for free**

---
Parental Involvement and giving back to the community 
Parental involvement is also a key to our success and kids football in Marbella. There is a parents committee that work with the coaches in order to maintain a balance between the club and their players. As well as help in our ongoing fundraising for the Ciudad de los Ninos in Malaga (children's home). Ask the coach for more information. 

---
Year-Round Football Sessions for adults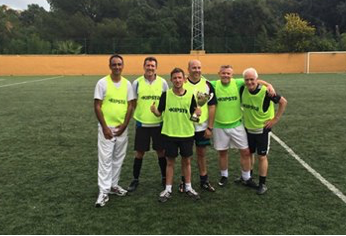 MEN'S FOOTBALL
A great way to stay fit and have fun. All are welcome to join. 6 Session per week.
Mondays: 10:00 - 11:00, 19:00 - 20:00, 20:00 - 21:00
Wednesdays: 19:00 - 20:00, 20:00 - 21:00
Saturdays: 11:00 - 12:00
WOMEN'S FOOTBALL
Tuesdays and Fridays: 9:30 - 10:30
---
Atletico AllStars Contact
Location: Estadio Santa Maria, Elvira

---
Atletico All Stars REviews
Turriff Family (Marbella)
Mom: "My son has gained confidence"
Having moved to Spain in August 2013 from Aberdeen in Scotland, we heard about Damien's football academy and decided to go along with our son Coby as we wanted to embrace the brilliant sporty lifestyle that is available living on the coast where the weather is so beautiful...
...In only 5 months he has developed a great passion for football and shown a huge improvement in his football. At only 5 years old and having never had proper training before he started just running around the pitch but now, with fun structured training sessions, he has developed skills in control, passing and thinking about the game. Coby has gained so much confidence from Damien's coaching and encouragement, he is so enthusiastic about his training sessions he would play all the time given the chance.
Damien is great with all the kids of multi cultures and they all seem to adore him. Even our younger son who is only 3 always looks forward to seeing Damien, he doesn't play much as he's quite shy but whenever he wants to join in Damien encourages his participation too, however much or little he feels comfortable with.
The academy for us is an all round highly enjoyable family social occasion 3 times a week. (March 2014)
---
Marsella Family (Marbella)
Dad: "Destined for greatness"
My son Leo has been training with the Atletico All Stars for over a year now and he always looks forward to seeing his team mates, training with Damien and having fun. With their first official win under their belts, I am sure they are destined for greatness (March 2014)...
---
Mom: "Definitely worth it!"
Both my 2 boys starting training with Damien just under 6 months ago aged 4 and 6. Since joining they have developed a strong passion for playing football and really enjoy coming to the training at finca naundrup with Damien and his team!...
...The training with Damien has hugely increased their confidence and most importantly they have so much fun and really enjoy going! Damien is absolutely fantastic with all the kids and he creates a warm friendly and fun environment.
I would highly recommend the Atletico All Stars Academy! It is a great introduction to football and the kids can join in at their own pace with no pressures, what ever their ability! There is also lots of potential for them to progress and improve their play and skills with opportunity as well to play in regular local matches!
Definitely worth bringing your kids if they want to have fun and play football in a fun and safe family friendly environment! (March 2014)
---
Costello Family (Marbella)
Lisa: "This is a real family club"
My 2 boys play for the 7 to 8 year old and 9 to 10 year old age group. They have been with Damien for nearly 2 years before he formed the club and enjoy his training sessions immensely...
...The younger boy is quite shy and this has given him so much confidence. The older boy loves his football and is now helping with the younger group giving him a sense of responsibility. The club encourages parental involvement and this means that this is a real family club where we have made great new friends. (May 2012)
---
Brennan Family (Marbella)
Tracey: "My son has confidence and a sense of responsibility"
My son is 13 years old and was never really able to attend after school activities due to my work schedule. Damien and his coaches have made a real effort to ensure that he is able to get to training sessions...
...by picking him up and dropping him home. It has finally given him an interest away from school. He is so happy and I have never seen him jump out of bed so fast on a Saturday.
He also helps with the younger children, this has given him confidence and a sense of responsibility that I am very grateful for. He has fun, is learning a new skill and getting fit. I recommend Atletico All Stars as a community club, where your child is safe and well looked after. (May 2012)
---
There are many Costa del Sol soccer teams for kids, however few are as family friendly as Atletico All Stars. If you are looking for safe environment where your son or daughter can learn the skills and rules of football having fun at the same time, don't hesitate to try out this fantastic football team for children.
---
Return to top
Return to Marbella Clubs
Write your own review about Atletico All Stars