| | |
| --- | --- |
| Swans International School | |
share this page with a friend
Swans International School has been offering an outstanding education for nearly 50 years. From the very first day we opened our doors, we have provided a warm, safe and vibrant environment in which all children can thrive.

Across the two sites, Swans now educates children of more than thirty nationalities, and many of our teachers have been with us for more than a decade, while some have been at the school for over thirty years. Over the years, our school has continued to flourish, with continual improvements to the facilities and also to our academic results, where we now regularly compete with the best students internationally and send our graduates to some of the world's best universities.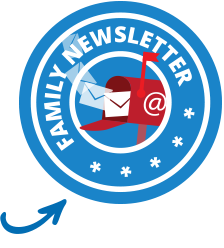 An inherent feature of our school is the social and emotional care, that gives the sense of a family environment for both students and teachers. Such support inspires young people to be the best that they can be, despite their age or ability, and it is this educational structure which ensures that, when a student leaves Swans, they are fully prepared for life beyond education. 

Our learning spaces are bright, spacious and all classrooms are installed with the latest technology; including state of the art touch screen whiteboards, Apple TV and iPads. We embrace technology and accept the significant role it will have in our children's future. 
We are very proud of our school and all of the children, parents, and staff members who make it such a special community. Whether you are considering the educational needs of your child for Early Years or onwards through to GCSE and Sixth Form, we understand that it is one of the most important decisions that you will make. We warmly invite you to visit us and experience the magical atmosphere for yourself!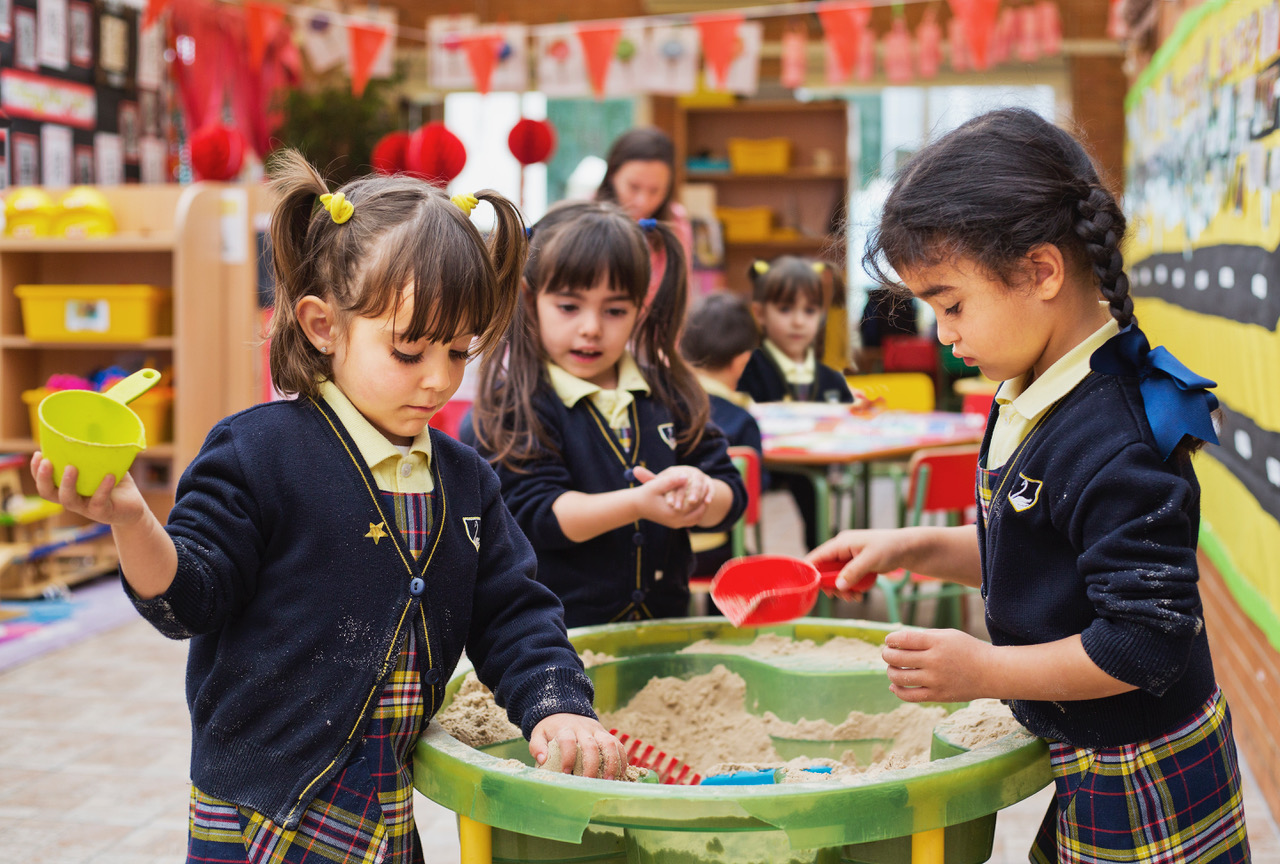 Swans Primary School follows the English National Curriculum since 2015. The main aim is to raise standards. Inspired by what is taught in the world's most successful school systems to produce productive, creative and well educated students. This includes stronger vocabulary development, further Maths and stronger Science knowledge, ICT with a greater focus on programming rather than on operating programs.

Secondary School. Subjects studied offer a perfect balance between linguistic, mathematical, scientific and artisitic disciplines, allowing each student to explore the path of their choice. Swans strives to deliver a broad and relevant international curriculum which enables our students to reach their full potential and provides the perfect preparation for university and beyond.

Languages. As an international school, languages are central to life here at Swans, with many children speaking two or more languages fluently. Children have lessons in English and Spanish all the way through the school and begin to learn French from Year 4 onwards. After school activities programmes also give children the opportunity to learn Mandarin Chinese and German.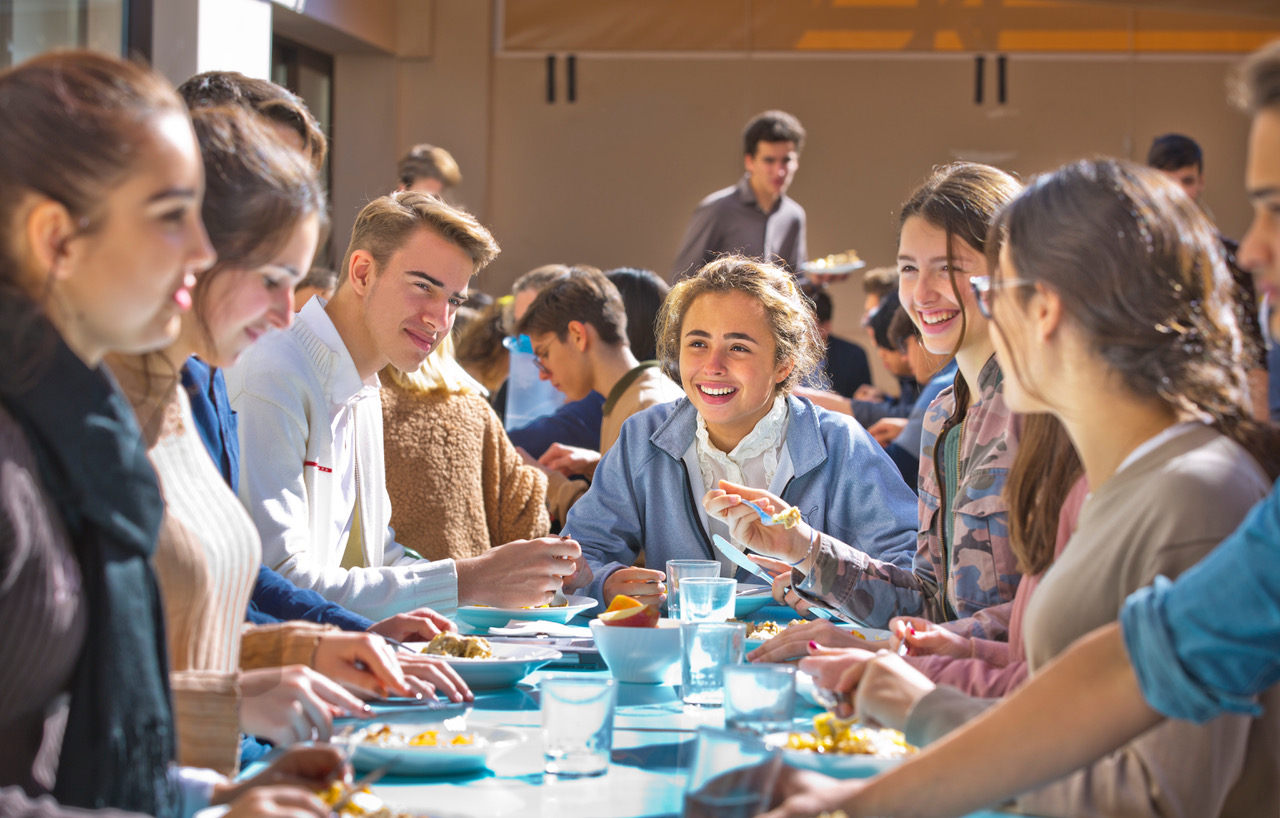 Roll of honour. Gifted and talented students at Swans Secondary School are recognised and rewarded. They can earn their place on the Roll of Honour Board situated at the entrance to school. Out of a total of 280 students (including Year 6) more than 25% have achieved Roll of Honour status.
Traditions and Event Days. The School  is known for its annual traditions that both students and teachers look forward to. Some of these are Easter bonnet and egg competitions, Earth Day, Sports Day, Spanish writing contests, International Day, positive behaviour - anti Bullying and many more.
"Nihil sin Labore" – the school motto – underpins their expectations for every child entering Swans International School.

CONTACT
Location: C/ Lago de los Cisnes s/n, Urb. Sierra Blanca, Marbella
Tel: +34 952 902 755
Email (primary): primary@swansschool.net
Email (secondary): admin@swansschool.net 
Website: www.swansschoolinternational.es
Facebook: Swans School

---
Swans International School Mission Statement
Swans International School aims to provide a rich environment for the development of well-educated, confident and caring young people who are committed to making a significant contribution to the world in which they live, helping them to develop into considerate, principled and active members of society.
The School seeks to foster a spirit of enthusiasm for learning and thereby encourage all students to become effective, life-long learners.
To achieve these aims, the School strives to:
provide a broad, balanced and relevant curriculum and a stimulating and supportive learning environment which will challenge, motivate and excite all students
equip students with the necessary intellectual, practical and social skills to allow them to make a valuable contribution to society and fulfil their potential in life
encourage students to develop open and enquiring minds and the ability to question and to argue thoughtfully and rationally
help students to appreciate and celebrate international and cultural diversity, having respect for the different values and moral and religious beliefs of others
promote the qualities of excellence, perseverance, self discipline and thoughtfulness among the whole school community
nurture and develop the intellectual and creative talents of every student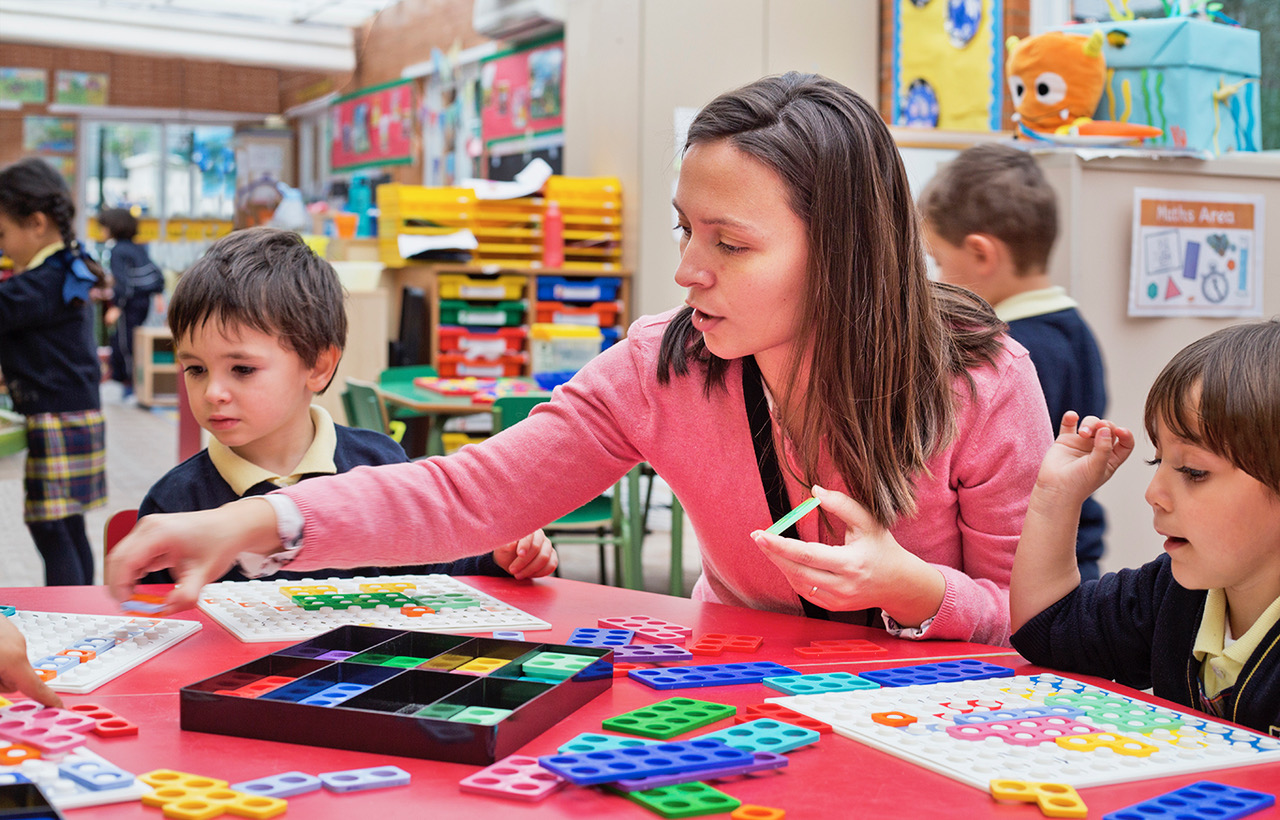 Through the challenging times of 2020, we adapted to online learning immediately, with zero educational downtime. Even though we were apart, lockdown brought us closer together. This video was made by our students as a thank you to our teachers, from our students.
---
Lisa: "Friendly positive school and cheerful ambiance"
Lara is in her last year at primary school. We have had seven happy years at Swans primary School. She is incredibly excited about going up to Sierra Blanca. Mimi is so happy and is doing phenomenally this year, in Year 3...
...Every year I have an excellent rapport with all teachers at the school and there is not a teacher who I could fault.
I just heard Miss Catherine on Central FM on the Tony Keys show. She sounded really professional and proud of the school. I would like to congratulate you all on creating such a friendly positive school and cheerful ambiance at Swans International School.
I am really happy with all aspects of Spanish and English curriculum and I am pleased French has been reinstated on girl's timetable. I had fantastic feedback from both teachers at parents meeting. This year Lara and Mimi have come on leaps and bounds with Miss Marie and Miss Natalie. Fabulous teachers!
The girls are enjoying swimming in the beautiful Ozone heated pool. Miss Anne and Mr. Chamberlain make the lessons so fun but at the same time their stroke technique and stamina has improved immensely.
I am so pleased with all aspects of their education at Swans. Don Jose has been excellent and so helpful to the girls. They are both doing so much better in Spanish and are enjoying their lessons so much.
Their English reading has come on leaps and bounds. Mr. Greg and Miss Michelle have been so encouraging and motivating.
The booster Maths lessons have helped Lara so much. Miss Vivien has also been a great support to Lara. Her grades were excellent this term.
The extra activities have been great this term. The cheerleading club is great. The kids love it. I am also pleased to see that kick boxing shall be on the after school club list. I shall be enrolling Lara and Mimi. I have been at Kudo for a year and half. It is fabulous.
Keep up the excellent work. I cannot thank all the staff enough.
---
Mom: "I would recommend Swans to anyone!"
My daughter has been at Swans since the age of 3, she is now in Year 6 at the secondary school, the bilingual education she is receiving is fantastic. She is very happy at school and her grades are excellent. I would recommend Swans to anyone!
---
Mama: "Positive experience"
My kids are at swans in yr 6 and yr 8 for the first year. All I have to say about the school is positive, my kids are very encourage to study and very challenging. They have adapt very rapidly and goes very happy to school. what else can i ask for? spanish mother.
---
Anonymous: "Highly recommended!"
I just switched my daughter from another school to Swans one month ago, also because I found that the level of teaching wasn't up to my standard. When I had a look at Swans and saw what they offered...
... there for the same money I felt cheated by old school, which should be costing half if you compare the installations, there is just no comparison.
There were lots of thefts in the old school, mobiles, mp3 etc. Kids smoking in the breaks, teachers looking the other way.
I can only tell you that I am over the moon with Swans, they seem to be much more professional, they have more home work and they need to study more then in the old school, but that's ok, they are in school after all to study and learn, right? Over all I wish that I send her to Swan's sooner, can only recommend this school!
---
Swans International School references:


Check the Marbella school uniform forum to easily request, exchange, donate or sell outgrown uniforms.

Have you been cyberbullied or know of someone who has? Share your experiences in the Marbella Family Fun cyberbullying forum. Read cyberbullying articles to know how to avoid cyberbullying and what to do if you've been bullied.
There are many Marbella schools offering education in the English language by native teachers. Swans International School is a leader in the British curriculum Costa del Sol residents value and respect. Among the English schools Costa del Sol has to offer, Swans offers a broad and relevant international curriculum which enables students to reach their full potential and provides the perfect preparation for university and beyond. At the top of the Marbella international schools list lies Swans International School!
---
Back to top of Swans International School
Return to Marbella schools
Write your own review about Swans International School