Welcome to Marbella Family Fun!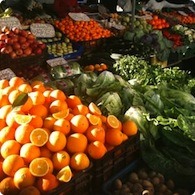 Happening in Marbella this month
Marbella street markets - No trip to Marbella is complete without a visit to the Marbella or San Pedro street market. The Puerto Banus street market is held on Saturday mornings and the San Pedro street market is held on Thursday mornings. Both street markets start at around 9:00am and wrap up around 2:00pm. Be sure to get there early to avoid the crowds.
If you have an event to promote, tell us about it! We'll include it in our Calendar of Events.
Popular activities...
All the information you need for your Costa del Sol holidays with children
MarbellaFamilyFun is a unique resource for families traveling to or residing in the South of Spain. It gives the point of view of children and parents regarding most attractions and activities, so that the whole family can have the best time ever around Andalucia.