Welcome to Marbella Family Fun!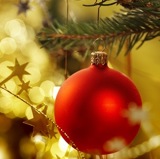 Happening in Marbella this month
Marbella Holiday Events - Spending the holidays on the Costa del Sol is a fantastic experience with so many Christmas and New Years events taking place in 2013 from holiday markets to New Year's Eve dinners.

Everyday we receive new information on accommodation, New Year's Eve parties, special holiday lunches, Christmas bazaars and more, so take a sneak peek at what's around the corner and start planning your holiday.
If you have an event to promote, tell us about it! We'll include it in our Calendar of Events and Christmas events page.
Popular activities...
All the information you need for your Costa del Sol holidays with children
MarbellaFamilyFun is a unique resource for families traveling to or residing in the South of Spain. It gives the point of view of children and parents regarding most attractions and activities, so that the whole family can have the best time ever around Andalucia.