Welcome to Marbella Family Fun!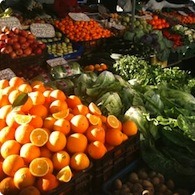 Happening this week in Marbella
Street markets No trip to Marbella is complete without a visit to the street markets. You can find nearly anything at the market (mercadillo), which is a great place to buy souvenirs, fresh local fruit and vegetables, spices, clothes, shoes, local handicrafts, jewelry and more. Don't forget to bargain!
If you have an event to promote, tell us about it! We'll include it in our Calendar of Events.
Popular activities...
All the information you need for your Costa del Sol holidays with children
MarbellaFamilyFun.com is a unique resource for families traveling to or residing in the South of Spain. It gives the point of view of children and parents regarding most attractions and activities, so that the whole family can have the best time ever around Andalucia.
Welcome to Marbella!