Welcome to Marbella Family Fun!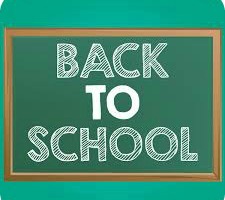 Back to School in Marbella
After a long hot summer in Marbella, school is about to be back in session. As the tourists go home and the weather cools down, the residents in Marbella return to the their family routine.
Now is a great time to check out our Back to School page. This page will help you with all of your back to school needs in Marbella and the Costa del Sol. Here you will find school-related calendars, school listings, information on where to buy school uniforms and many other resources to get you and your family ready for the new academic year. Check back with us frequently as we will be updating regularly.
Do you have a favorite Back to School tip to share or promote? Tell us about it! and we'll include it in our Calendar of Events.
Popular Activities
All your your family needs in Marbella!
Marbella Family Fun is a unique resource for families traveling to or residing in the South of Spain. It gives the point of view of children and parents regarding most attractions and activities, so that the whole family can have the best time ever around Marbella and Andalucia.