Aloha College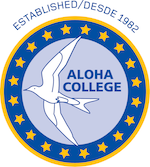 Aloha College delivers a British-style education to the international community in Marbella while at the same time offering education in Spanish language and culture, enabling students to gain qualifications from both the British and Spanish examination systems. 
The School was founded in 1982 by six teachers, at the behest of local and expatriate families, who invested their own money in a not-for-profit-making project. Today, Aloha is among the largest and most established schools in the area with over 840 students representing 48 nationalities.
share this page with a friend
---
Aloha College Summer School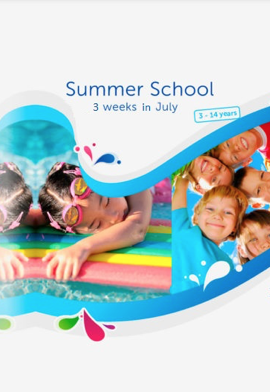 ALOHA COLLEGE SUMMER SCHOOL - select up to 4 topics per session. Choose from sport, academic, cultural and adventure themes.
AGES: 3- 14
LOCATION: Nueva Andalucia
English: Beginners, Intermediate, Advanced. Spanish: Beginners, Intermediate, Advanced. Mathematics: Using interactive Smart Boards. Science: In state-of-the-art laboratories. Ict: Desktop publishing, speadsheets, databases, games. Music: Learn and practice a wide range of instruments. Art: Paint, draw, create graphics, illustrate, observe. CRAFTS: Dolls House making. Sport: Football, basketball, softball, volleyball, tennis, gymnastics. Adventure Sports: Every Thursday students can enjoy kayaking, raft building, climbing, abseiling and exciting beach games.The extra cost involved is 50 euros per student which covers transport, insurance, all equipment and fully qualified instructors. Places must be booked on the Monday of each week. Sport Day: A sports day will be held at the end of Summer School where children will be competing in their favorite sporting activities, parents and friends are welcome. Outings: Every Wednesday, recreational and cultural trips are organised.
---
Academic School Year
Academic achievements are exceedingly important to Aloha College, with many of its pupils receiving offers from top universities all over the world.
Aloha College utilises modern, purpose-built facilities with well-equipped laboratories, three dedicated computer suites, a library & media centre, two art & design studios and a fully equipped Music Department and two drama studios.
There are also two all-weather sports pitches, a golfing academy and riding school nearby and daily use is made of tennis and swimming facilities within minutes of the site. In 2016, the school opened a brand new 3,600 m2 Arts & Sports Hall enabling students to benefit from the most modern and well-designed facilities of its kind in Spain.


For information on summer school click here.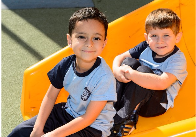 FOUNDATION STAGE (3 to 5 years): The Early Years programme of the International Primary Curriculum has been developed expressly for young children all over the world. The Foundation Stage is so called because in these year groups children are at the very beginning or foundation of their school lives.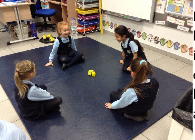 KEY STAGE 1 (5 to 7 years): Children continue to follow their learning goals: curriculum subjects, personal development and international understanding. Key Stage 1 children are at an exciting stage of their educational development when they are beginning to become more independent in their thoughts and are eager to learn.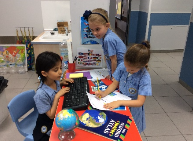 KEY STAGE 2 (7 to 11 years): While learning, children will be reading, researching, writing, illustrating, working on their own and working in groups. Key Stage 2 is a very important time in a child's life as it is when their independent personality really begins to shine through.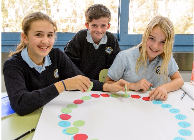 KEY STAGE 3 (11 to 14 years): Students follow the English National Curriculum. The curriculum aims to ensure that learners are encouraged to achieve excellence academically, but also focuses on well-being, international citizenship, Spanish culture and personal and social development.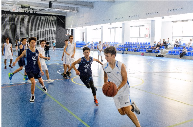 KEY STAGE 4 (14 to 16 years): Students embark on the two-year IGCSE examination course. The priority at this phase of development is to ensure Key Stage 4 pupils are ready to take their place in the next stage of their education.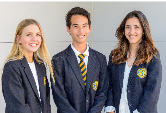 KEY STAGE 5 (16 to 18 years): Students choose either the International Baccalaureate Diploma or the A-Level programme as their access to university. Supported in the classroom by well qualified and experienced staff, Sixth Form students at Aloha College are challenged to question, to be reflective and to develop their learning skills.
Summer Programmes for All Ages
Aloha College offers a comprehensive Summer School for those seeking an edge on their colleagues by reinforcing skills in Languages, Maths or Science.
The school is also a fantastic place for children to have a great time and meet new friends during their summer holidays. 
Management & Staff Committed to the Highest Quality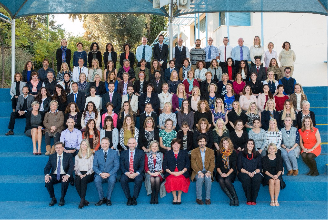 Aloha College is a community made up of 3 sections: Primary, Secondary and Administration.
Each section is overseen by a separate manager; Mrs Kathryn Salmon in the Primary School, Mr Francisco Escobar and Darren Roth in the Secondary School, and Mr Victor Ranea, the Business Manager, who oversees the non-academic areas of both sections.  All 3 managers report directly to Aloha College's Principal, Mrs Elizabeth Batchelor.  All work closely together as a team to ensure a cohesive and integrated whole-school ethos.
The pupils and parents of Aloha College are served by a committed, professional staff carefully selected to provide the highest quality of expertise.
All teaching staff are fully qualified, the majority being trained in the UK or Spain.  The College is committed to safeguarding and promoting the welfare of its pupils, therefore all employees are required to obtain an enhanced CRB Disclosure or its equivalent and follow Safeguarding Policy and Practice.
The teaching staff have to be excellent practitioners.  They need to have the ability to inspire pupil learning and raise pupil achievement, and demonstrate this in a caring, secure environment.
The College offers excellent opportunities for professional development.  Each academic year begins with a mini Conference where all staff share good practice and learn from recognised educational consultants, keeping them up to date with worldwide educational issues.  Throughout the year, the college supports extensive staff training, particularly in the areas of IB and A level.  All managers attend one external conference per year.
The teaching staff is well supported by an administration department of 16 members of staff.
Governance at Fundación Aloha College

The school is owned by Fundación Aloha College, a not-for-profit foundation registered as an educational charity. It is dependent on school-fee income and all revenue is devoted to the provision of education.
The Foundation is governed by a Board of Governors. It was the first educational Foundation in Spain in which the members of the Board are elected by an Assembly. The Governors are parents who care for the future of all the children of the College and contribute their time and expertise to giving something back to the Community. For that reason they aim to ensure that Aloha College will continue to provide an excellent environment for learning for generations to come.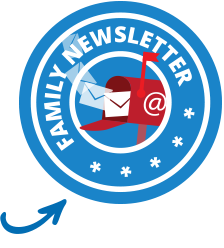 Feedback Regarding Aloha College
I lived in Spain for 7 years and I highly suggest your children attend Aloha. It is a great school, I actually moved to the US in '08 and learned things in my senior year that I had already learned in Aloha in the 9th grade. Also, the uniforms are nice, as well as the teachers.
Marbella Teen, Grade 10
I wanted to share with you all how happy we are with Aloha. We have 3 children in Aloha, 2 in the junior school and 1 in the senior school and they have been there for 4 years now. From day 1 they were happy to be there and we have had no regrets at all. 


For us, the school offers a great balance between having fun and being strict. Again, there is a good balance with homework, not too much and not to little. The kids like the school dinners and have many friends of all nationalities.

Marbella Mum, Grade 10

Primary school fantastic. Mrs. Batchelor is the best head ever!!! She is very funny and kind and knows everyone's name, and I loved getting sent to her office with good work. 
11 Year Old Girl, Primary School
Very happy with Aloha after many school experiences. Mrs. Batchelor runs a tight ship and truly enjoys children. 
Marbella Mom, Primary School

Articles Related