NaluSur Marbella
Surf and Sup Year Round

share this page with a friend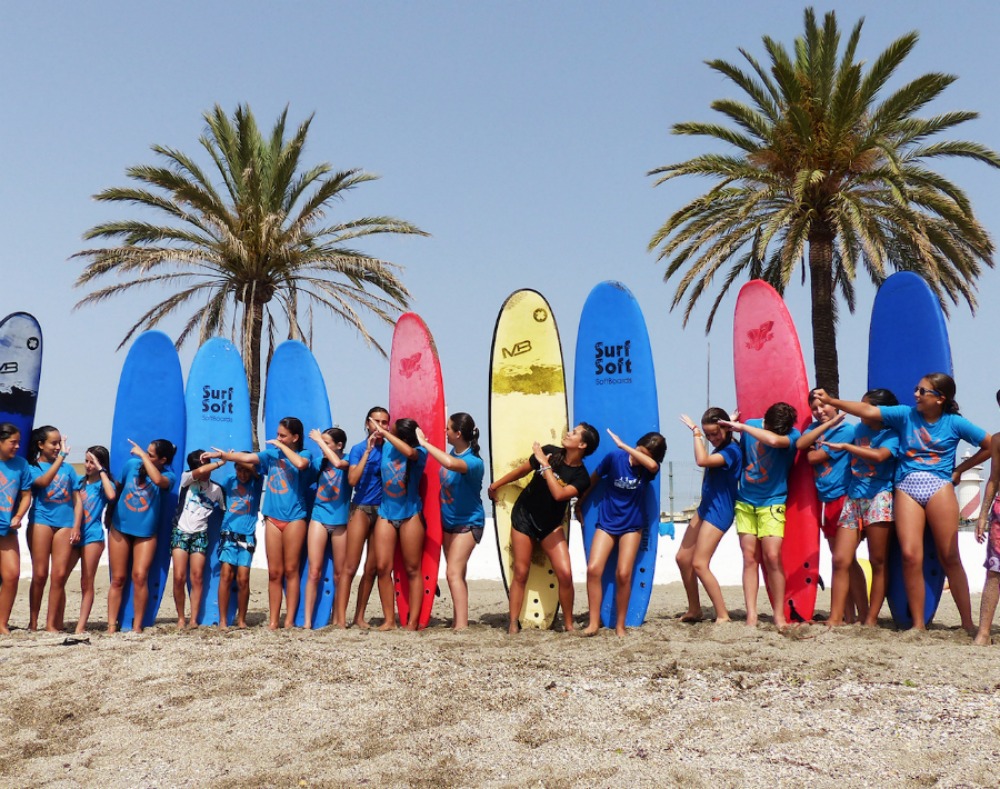 NaluSur Marbella is your go-to outdoor water sports activity destination.  Established in Marbella in 2010 NaluSur was integral in introducing Stand-up Paddle in Andalucia. As a pioneer in surf and SUP they are experts in both teaching and organizing your water and outdoor activities. 
Respect for nature and our natural environment is of the utmost importance to NaluSur. ... every day we can live an adventure and be more fit and take care of mother Earth at the same time.
Experts in: Paddle Boarding Tours and Classes, Surf classes, Big SUP fun for families, Canyoning and outside of the summer cycling and hiking tours. 
Nalusur Surf and Sup Summer Camp 2017
Register today
An awesome opportunity to learn to surf, stand-up-paddle-board (SUP). Kids and teens learn and/or improve their Stand-up Paddle and Surf, they get into the water every day, with or without waves!
For this year they have prepared new beach games, a Treasure Hunt in the harbor and some snorkeling adventures to get to know better the sea. Having fun, while doing sports and playing games, children learn about ecology and security in the sea, they get to know the sea and avoid dangers, fundamental for those who live by the Coast or are here on holidays. 
The Summer Camp is divided into 2 categories of ages. This way there are activities adapted for each age group, but clearly the coexistence between all ages is also very important and we pay attention to it as well.
Surf
Snorkeling
Games
Sea side safety
SUP
Sports
Marine biology 
Treasure Hunt
OFFICIAL SURF SCHOOL MEMBER OF THE SPANISH SURFING FEDERATION

What is included?
Civil liability insurance of up to € 600,000
Quiksilver and Roxy 4×3 Long Neoprene Wetsuits
Stand Up Paddle boards and paddles
BIG SUP board
SoftTop special surfboards that make learning  safe
Profesional Instructors, certified in Conducting Physical Sports Activities in the Natural Environment / for each specialty
Use of changing rooms at the Real Marbella Maritime Club
OPTIONAL: Accident Insurance. Coverage up to € 1,000 of intervention
THEME PARTY EVERY FRIDAY AND CERTIFICATE OF ASSISTANCE
---
Year-round activities at Nalusur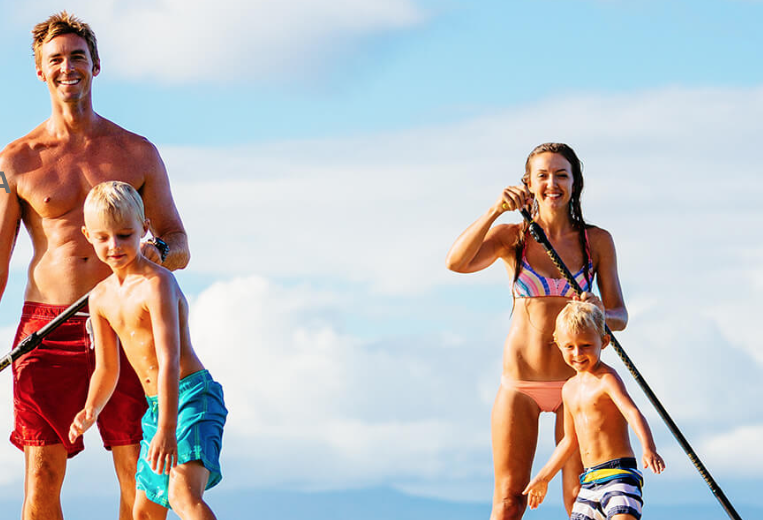 FUN WITH YOUR FAMILY IN MARBELLA - The water activities have to prevail in a place like Marbella. The kids and teens learn about the sea, get more confident when in the sea and spend precious times with their family. A wonderful way to disconnect from work and stress and connect with your family.
Every day in Marbella.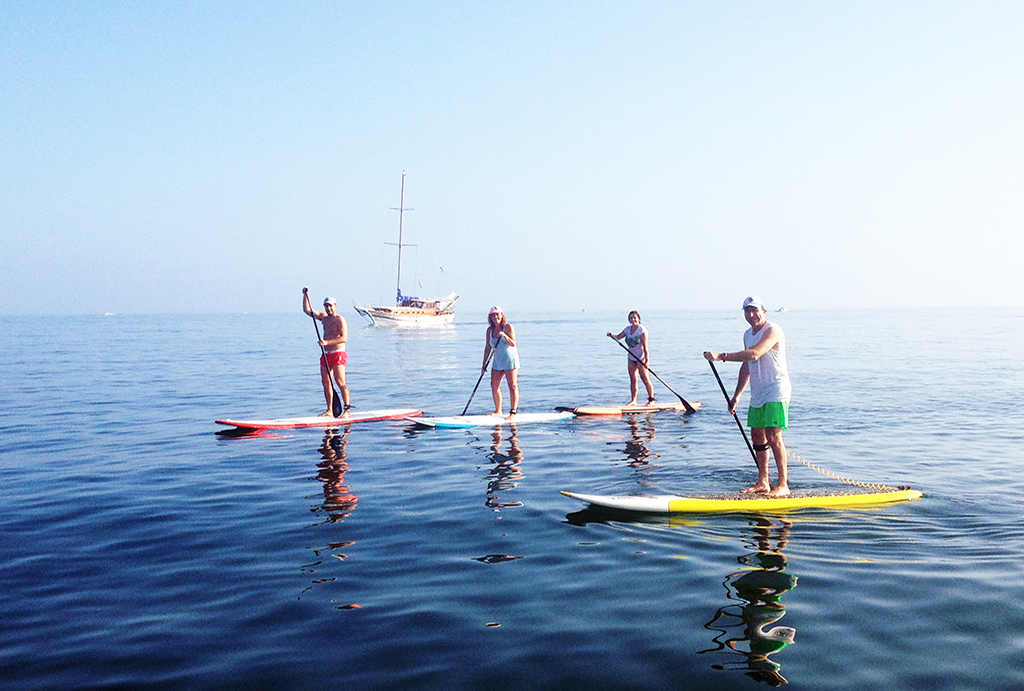 PADDLE BOARDING TOURS
Every day at 5 and 7 pm
Marine Club of Marbella – Marbella Harbor
Limited places available. ASK FOR AVAILABILITY FOR DIFFERENT HOURS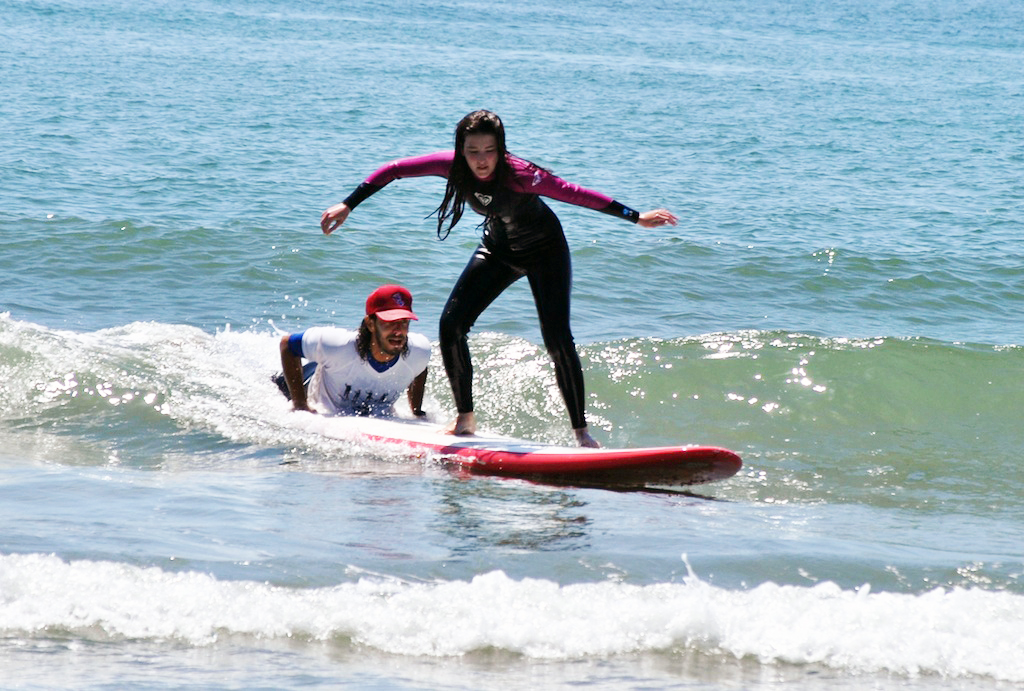 OFFICIAL SURF SCHOOL MEMBER OF THE SPANISH SURFING FEDERATION  
SURF CLASSES - Rising in popularity, surf classes are available in two locations: 
Cabopino Beach

(

one of the best places to get initiated into this sport).
Marbella (for initiation) to learn and progress with a methodology adapted to your level to maximize safety and fun. 
When? When there are waves in the Mediterranean. 
Included: ALL the equipment: board + wetsuit, Instructor, insurance. 
Small groups. Please book your spot in advance.
SUN SALUTATION:   9:00 am   Mon, Wed, Fri
EVENING SESSION:  7:00 pm  Tues, Thurs, Sat
SUP YOGA - Get out of the studio, change the ceiling for the sky, the mattress for the board, the floor for the sea and a constant challenge to maintain your concentration and equilibrium in each posture…besides, the Sea has its own ENERGY  and makes sure that laughter is part of the experience. No matter your level, is guaranteed that is going to be a challenge! A Yoga class on top of a SUP board, floating in the Sea and attached to an island from which your teacher takes you to a new dimension in the practice of Yoga.
A minimum number of participants is required for a class. Please contact us to book your spot. 
MUCH MORE THAN SUMMER AND SURF. PLEASE CHECK OUR OUTDOOR ACTIVITIES.  SPECIAL PROGRAMS FOR FITNESS GROUPS AND BOOTCAMPS.

TEAM BUILDING PROGRAMS AVAILABLE
ALL YEAR IN MARBELLA AND ANDALUCÍAN REGION

Real Club Marítimo de Marbella, Marine Port, Av. Duque de Ahumada, 1, 29602, Marbella 
Tel: +34 677 411002 
Email: info@nalusur.com
Website: NaluSur