Glow Wellness and Fitness
share this page with a friend
Glow Wellness and Fitness is considered by many to be Marbella's premier fitness centre, housed in a 2,500 m2 gym and spa located in the Playas del Duque area in Puerto Banus. Glow offers a wide variety of classes, equipment, spa, hairdressing services and much more.
This facility is one of only a handful of Marbella gyms that has a high standard of quality and is also located in a convenient, easily accessible area. Without a doubt, Glow Wellness and Fitness is one of the best sport clubs in Marbella that offers something for everyone.
Recently refurbished with the latest equipment and technology, this Marbella health club offers classes in dance, zumba, stretching, aquagym, swimming, pilates, spinning, bosu gliding, yoga, step, G.A.P., toning, circuit training, aerobics and kickboxing as well as personal training services with some of Marbella's top fitness instructors. Swim laps in the indoor swimming pool or relax in the jacuzzi and sauna area and you will feel refreshed and rejuvinated.
---
Don't miss kids summer ACTivities at glow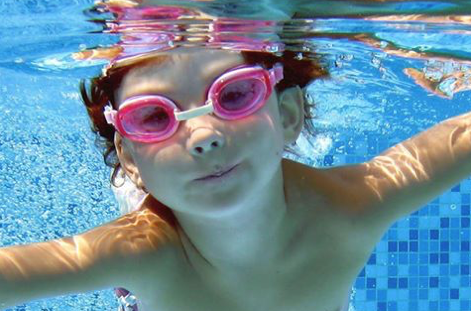 Kids Swimming at Glow - Make sure your kids get the swimming lessons they need this summer. For first time learners and re-fresher classes.  45 minutes of swimming lessons every morning from 10 to 10:45. 

Kids Evening Activities - zumba and waterpolo

---
Year ROund Activities for the Whole Family at Glow WELLNESS AND FITNESS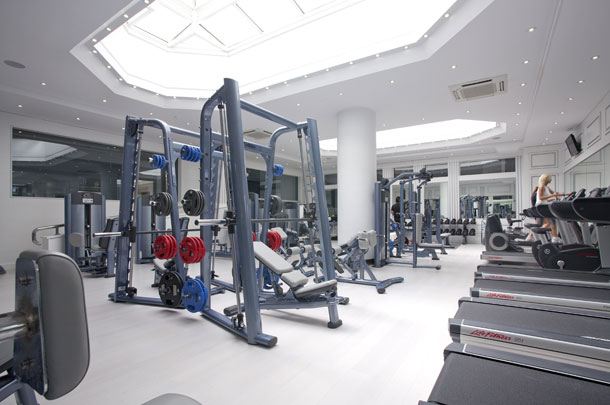 Fitness & Personal Training: Glow's trainers will conduct a full assessment on you so you are able to receive maximum benefit from your personal training sessions. Whether you want to improve your health by getting in shape or maintaining your current body conditioning, their physical trainers will design a training programme adapted to your needs.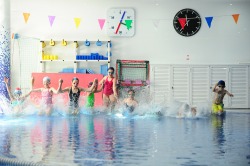 Classes for Kids: Glow offers fun spinning classes and swimming classes for kids. Little ones will love the heated swimming pool and you'll be at ease knowing their eco-friendly cleaning system is based on salts and not aggressive chlorine chemicals. They even get a nice diploma at the end of the programme to share their results with family and friends!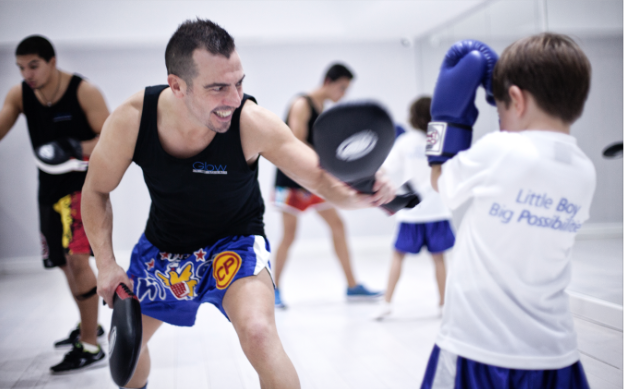 Dance & Kick boxing for Kids: Dancing is a great activity to improve coordination, rhythm and different dance styles; hip hop, modern dance and contemporary. The Glow K-9 Kick Boxing School offers beginner lessons where you combine techniques from fighting, boxing and martial arts.

Activities for All Interests and Ages: Glow is a lot more than a gym. The large facility and attractive location enables them to offer a variety of options that you won't find anywhere else under one roof. From there newest addition of "pilates sup" to ping pong and yoga, there's no shortage of programmes for all interests and ages. Check out their website below for details on all their great classes.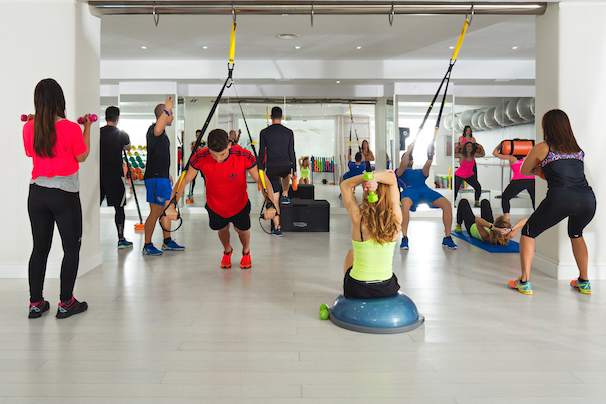 Fitness Classes of All Kinds: Looking for spinning or another fitness class that gets you fit in a fun and exciting way? They have got loads of great classes at Glow. Not only will you enjoy the benefit of a beautiful state-of-the-art facility, you also will enjoy highly professional, multi-lingual instructors who will guide you through each step, no matter what your current fitness level.

Glow Café: After a great workout you can enjoy sitting on the terrace at their very own café. Delicious and healthy croissants salads, snacks and sandwiches on a menu that's continuously developing. Try the Ecological Salad...loads of fresh organic lettuce, tomatoes and avocado. It's a great place to meet up for coffee or a quick lunch with friends; non-members are also welcome.
Outdoor Activities with Glow
Glow has a flexible payment system where you can use the facilities per day, week, month or year. Family packs too!

Would you like to try something different?
Glow also offers classes in paddle-surf or stand-up paddle, a method of surfing in which our monitors will teach you to manipulate the board with an oar. It is a fun experience for all ages where you will learn the best techniques for propelling yourself over the waves. Contact them at their details, below, regarding the beginners classes in Puerto Banús, Marbella.
Or try kayaking, a fun and fit way to enjoy the sea while practising a sport. Glow offers families classes in kayaking in beautiful Puerto Banús. Their instructors will teach you to ride the waves on your own or with friends. Go for it and test your co-ordination - you're sure to have a ball!
Glow Beauty Services
This Puerto Banus brand also has a fantastic, 750 square meter beauty centre - Glow Beauty.
This is a literal oasis of beauty treatment in Marbella, offering the latest techniques in facial and body treatments, such as their popular seaweed and slimming treatments. The spa also caters to their clients with a variety of water therapy including hydrotherapy, jet showers and more.
Not only will Glow Beauty take your breath away, the centre is fitted with state-of-the-art technology and equipment that you are unlikely to find elsewhere in the region. The facility offers:
Arab Hammam
Virtual Mesotherapy
Manicure and Pedicures, including Shellac, Vinylux, Gel and Artistic treatments for fingers and toes
Hair therapies at Glow include Nutritional Treatments 
French Straightening and hair-styling
Facials including Sublime Treatment, Photocare and Dermatology Facials
Gold Facial, a new type of facial fit for a queen
Body Treatments include LPG, Presotherapy, Slim Sculpt, Massages and Sub-aquatic Massage
Make-Up Academy, for anyone seriously wanting to pursue a career as a make-up artist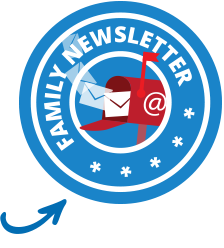 Glow Contact
CONTACT
Avda Playas Del Duque s/n Edificio Sevilla Puerto Banus 29660
Feedback about Glow Wellness and Fitness
I have been going to Glow Wellness and Fitness for several months now and have been really satisfied. My daughter also tried out their summer courses and has been going regularly with her friends enjoying that "spa" time instead of kids camp feel...
...My daughter and her friends really liked the summer timetable where classes for the kids started at 11:30am, so that she could sleep in. I've got budding teenagers, so sleeping in is a priority and they are never too keen to wake up at 9:00am to go to camp. Everyday over the summer there were classes ranging from swimming, martial arts, zumba, dance and stretch so there was a wide variety. Because this wasn't a camp, but a gym with kids classes, my kids never felt obliged to complete all of the classes all of the time. I told them that if they didn't feel like doing three classes in a row, they could skip one and pick up another if they felt like it and just take a break at the cafe with a juice or croissant. As long as they got an hour or two of exercise and entertainment I was happy and the kids really liked the freedom they had.
- Marbella Mom
Glow Wellness and Fitness has been awesome. We go every day this summer. My kids, husband and I love it. I love the spin classes with Antonio. He is awesome! He plays great music and is super motivating....
... You'll walk out dripping wet! I also attended a Zumba toning class yesterday and it was really fun. Good fun workout, dancing so you forget you are working but still a good workout. We used light weights.
My nanny has loved the 11am aquatic class. It's a class in the water using light resistance and she has loved it.
At the same time I workout, they have classes for the kids so it's been a nice break for me. My kids love the "artes marciales" (martial arts) class and right after they go to the swimming class, so right there any parent can have a 2 hour break and they know their kids are entertained and well looked after! There's also a new dance class every day for the kids. There's something for everyone at Glow Wellness and Fitness. 
Also, they have a lovely cafe so after or before your workout you can have a juice, coffee or meal.
- Jenny, USA

Pages related to Glow Wellness and Fitness