Marbella Football Academy


share this page with a friend
The Marbella Football Academy (MFA) is a new concept of football camp designed to ensure football skills and teamwork through a rigorous but fun programme of daily engagement. A high-performance football camp in Marbella enabling kids from 4 to 16 years of age to develop and excel in football. This academy is conveniently located on a large, well maintained pitch in Nueva Andalucia. The MFA football club teaches through out the year including summer and school holiday camps.
February spring FOOtball Camp
MARBELLA FOOTBALL ACADEMY CAMP
Weekly football training session summer camp. Train with Head Coach Sebastian Losada, former Real Madrid and Spanish National Team player, top scorer and Golden Boot winner of U19 World Championship. All sessions taught in English and Spanish.
AGES: 4 - 16

LOCATION: La Campana Football Pitch

DATES: April 15 -17 & April 22 -26

TIME: 10:00 - 14:00

PRICE: 3 days: 90, 5 days: 145, 8 days: 220
includes full equipment, fresh fruit, and water.
About Marbella Football Academy
HISTORY AND FOUNDERS:
Founded by Oscar Calleja, a native from Madrid who has lived in Marbella since 2009. Oscar understands the needs of international families living on the Costa del Sol. His aim is to bring kids and teens a high quality football training academy in Marbella. Oscar's partners are Ramón G. Nuñez and Sebastián Losada who are famous Spanish football players.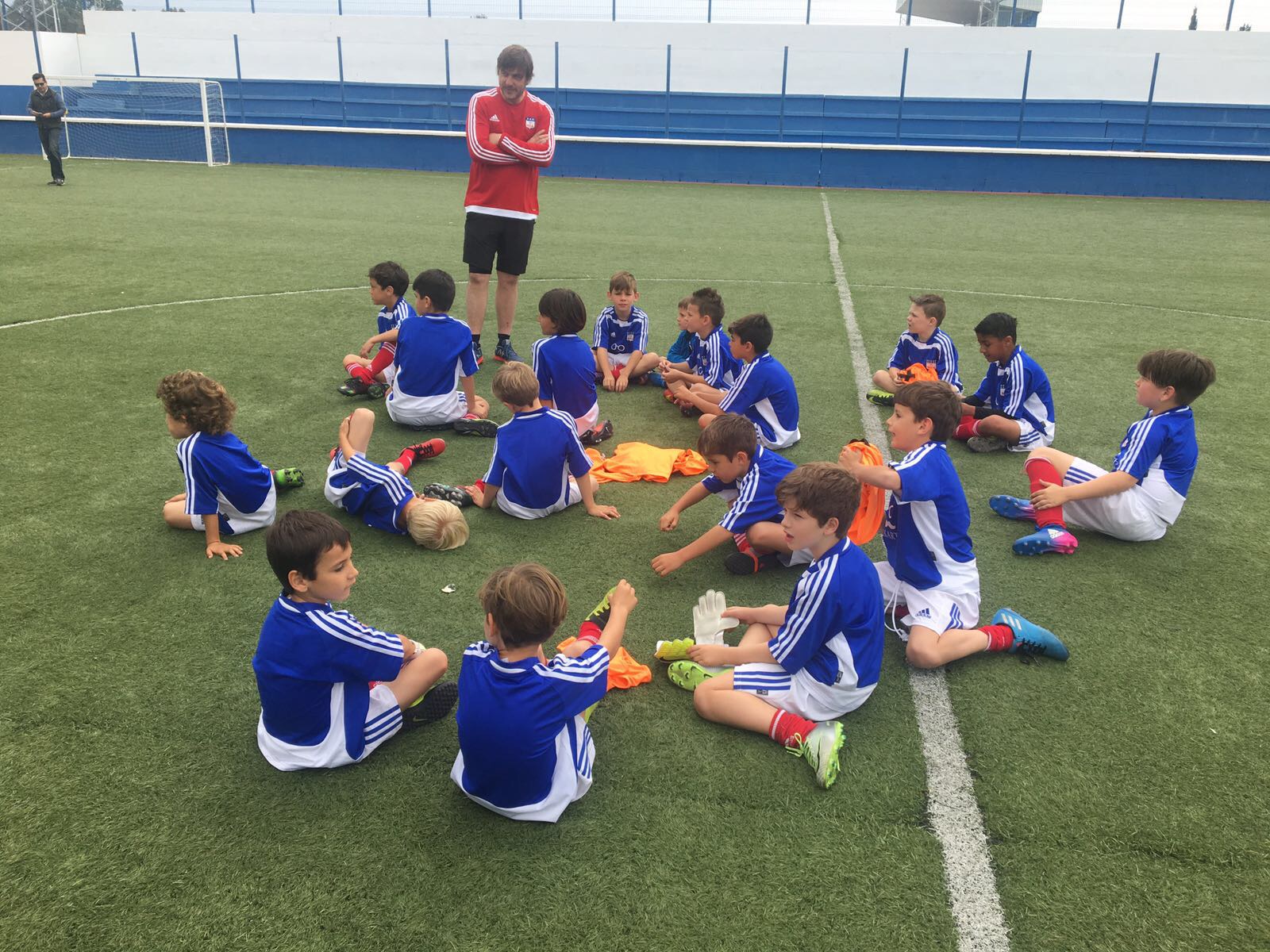 VALUES: 
Self- Control - 

Management of emotions and confidence
Effort - Perseverance, discipline and improvement
Leadership - Initiative and decision making
Respect - Sport and empathy
Teamwork - Common objectives and fellowship 
TECHNICAL DIRECTOR - SEBASTIAN LOSADA:
The head coach of the programme is Sebastian Losada, a Spanish retired footballer who played as a striker. He amassed La Liga totals of 131 games and 34 goals over the course of seasons, in representation of five teams, starting his career with Real Madrid. Above you can see an image of one of the students with the famous "Golden Boot" that he won, there are only three in the whole of Spain and every Football Academy Student will get the chance to take a picture with it, this is something all football fans will treasure forever.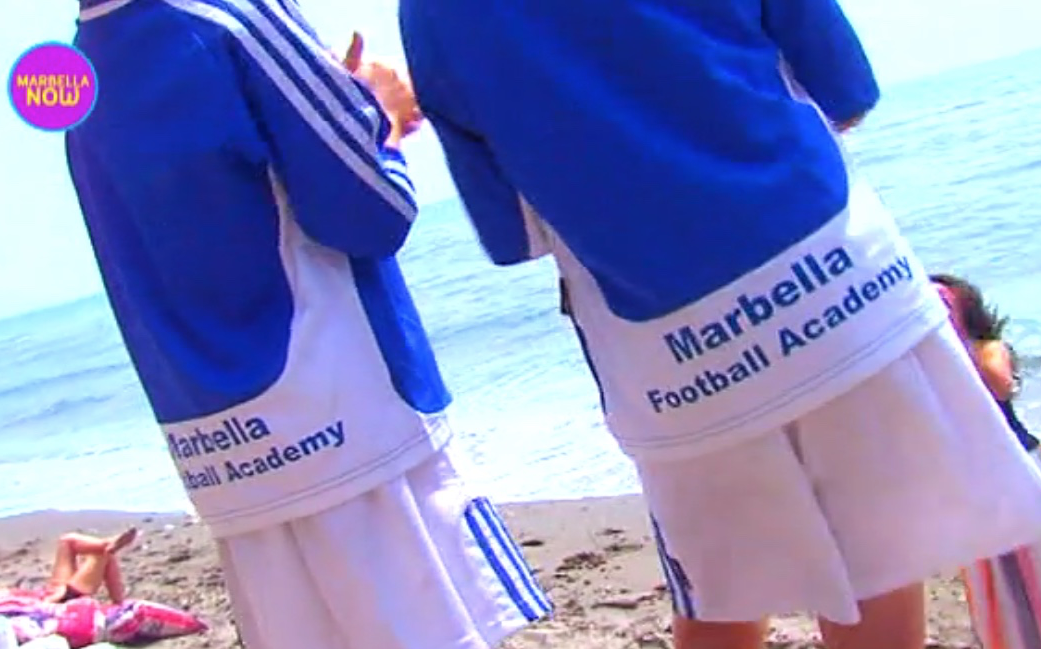 Marbella Football academy contact
Address: La Campana Football Pitch    29670 Nueva Andalucia
Facebook: Marbella Football Academy
Tel: +34 646 580 167, +34 609 537 550
Summer Residential camp
Check back with us for details about the 2019 MFA Summer Camp program.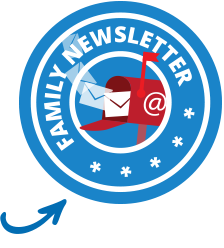 Apr 06, 19 08:07 AM

The Marbella Football Academy - a high-performance Football Camp in Marbella enabling kids from 4 to 16 years of age to develop and excel in football.

Mar 26, 19 02:11 PM

Just a quick tip if your needing a NIE Number in Marbella... I was very happy with my self, read all the websites about getting your own NIE Number in

Mar 26, 19 02:09 PM

I am an enthusiastic and experienced teacher. I taught Biology/Science/Maths in Ireland from 2005 and gained my PGCE in University College Dublin in 2012.