JACK Nicklaus Golf ACademy

share this page with a friend
The Nicklaus Golf Academy at Finca Cortesin represents the ultimate in professional golfing on the Costa del Sol. Located at this exclusive resort only minutes from Marbella, this is truly a world class experience unlike any other.
Take a fun five-question survey regarding golfing on the Costa del Sol: click here
Families from around the world have visited this facility not only for the exquisite surroundings but for the expert instruction they offer golfers of all ages and levels. The Director of Instruction at Finca Cortesin, Ricardo Jimenez Eliaeson, is among the most successful instructors within the Nicklaus Golf Academy programmes worldwide. You can rest assured that you are in excellent hands with the qualified instructors at Finca Cortesin.
The nicklaus golf academy includes all the details
JUNIOR SUMMER SCHOOL: Runs through July and August and for kids and teens 10-18 years of age. There's a PAR Group and a BIRDIE Group to make sure that all levels are properly addressed. And instruction covers all aspects of the game from ball flight laws to golf course strategy.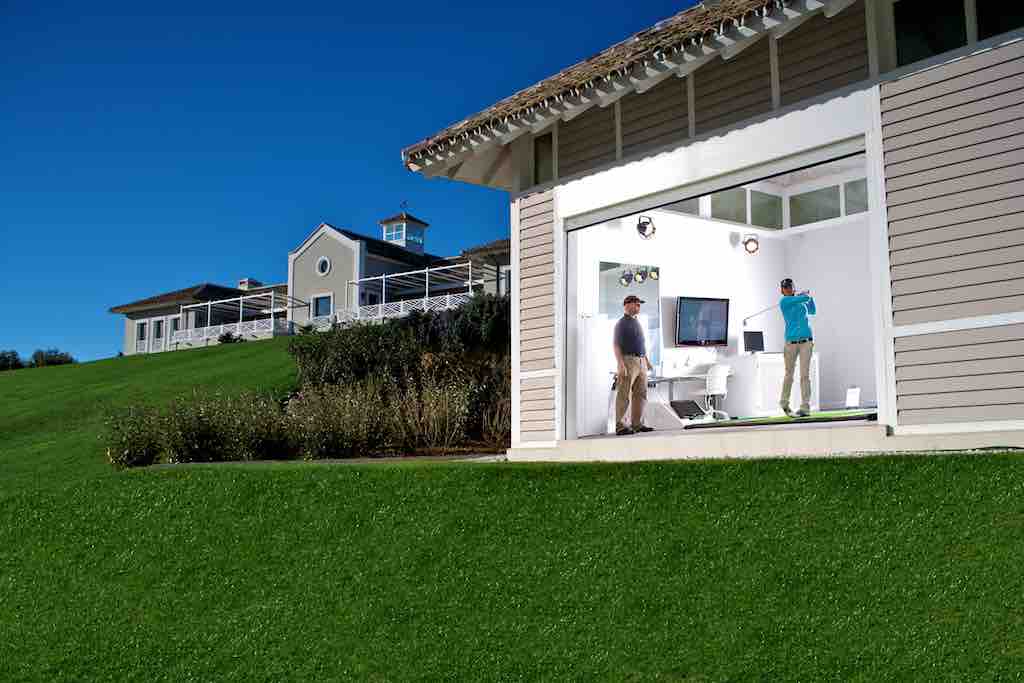 THE ACADEMY FACILITY: Located on the exclusive Finca Cortesin Golf Course, this facility is second to none. Recently constructed to world class standards, this truly represents the best of the Nicklaus Golf Academy standards comparable to any you will find.
ALL INCLUSIVE: The programme includes full instruction, video analysis, physical evaluation and game playing assessment. And you needn't worry about greenness, equipment or buggies because it is all included in this one of a kind golf academy.

You'll find that the key differentiators of this programme are its outstanding quality and its completeness. The programme literally takes care of all the details from assessment to all fees and equipment. Members of the Nicklaus Academy Junior Summer School will also receive a 10% discount.
The Junior Summer School includes the following components:

Instruction
Video Analysis
Physical Evaluation
Short Game Evaluation
Putting Evaluation
Weekly Tournament Inscriptions
Weekly Tournaments and green fees
Clubs during lessons if necessary
Training aids
Gifts
Space is limited so contact the Nicklaus Golf Academy at their details below for more information.
finca cortesin is an oasis on the costa del sol
Finca Cortesin is located in the centre of the Spanish Costa del Sol just between Marbella and Sotogrande. The grounds overlook the Mediterranean in a unique niche where nature blends into the  sea. This is a private and exclusive community that offers its members a unique sanctuary amidst an ambiance not found anywhere else in Spain. Visit the facility and you'll see why so many build an emotional connection to this exquisite destination.
This impressive resort is only 1.500m from the beach and within easy access, by highway, to the international airports of Málaga and Gibraltar.
The facility itself is situated on a 215-hectare estate. Some 150 of those hectares are designated as "green belt area" and the complex includes five zones: Hotel, Golf, Spa and Sports Club, Beach Club and Residential Area.
For more details, click on their website, below.
CONTACT
Finca Cortesin Golf Club, Carretera de Casares, s/n, 29690 Casares, Málaga
Tel: + 34 952 937 883