| | |
| --- | --- |
| CommandoFitness | |
share this page with a friend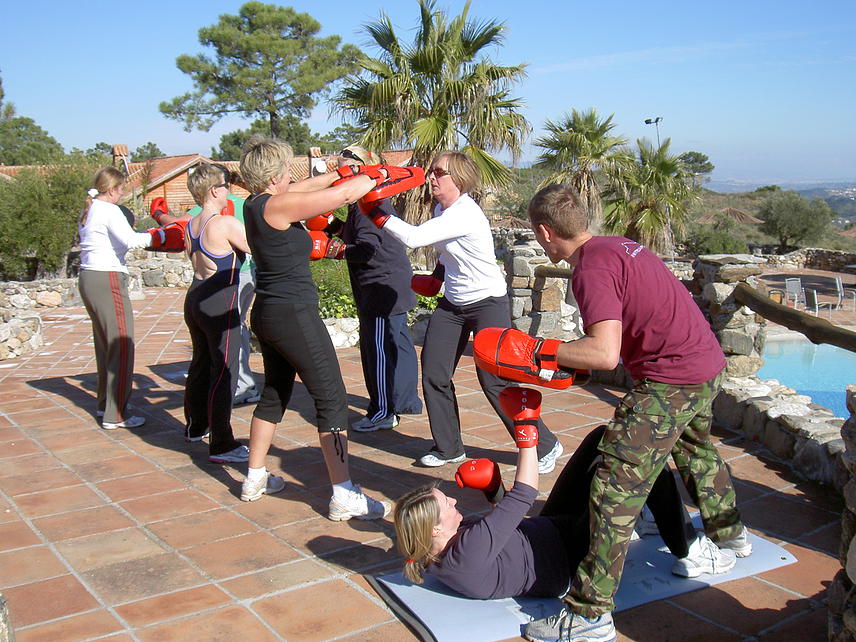 CommandoFitness is for those looking for an engaging and effective health and fitness club in East Marbella. Husband and wife team - Karl and Janina - have developed an innovative fitness centre designed for adults and kids of all ages.  
Founded by Karl - a former Royal Marines Commando - and based in the Marbella area of the Costa Del Sol, CommandoFitness offers a full spectrum services for adults and kids.

Offers:
Fit2Box for adults
Kids Programme for youths aged 8 - 14 years
Personal training
CrossFit Programmes
Karl and Janina work closely together and their mission in 2015 is to deliver a totally new approach to health and fitness in Spain.  Karl and Janina aim to fuel a revolution in fitness that has been seen nowhere else along the Costa Del Sol.

Fit2Box is a challenging but fun way to get fit for all ages!
Fit2Box is a fitness class at CommandoFitness which is based on boxing training concepts used by professional athletes to keep fit. Sessions vary from day-to-day making it not only challenging but fun, enjoyable and suitable for all ages. A typical session will Includes:
Round 

1

: The Warm Up

Round

 2

: Pad Work In Pairs

Round 

3

: Blast The Abs

Round 

4

: Shuttle Runs and Combinations

Round 

5

: The Knockout, High Intensity All Out, Skipping, Bag Work, Burpees push up etc 



Most Fit2Box classes are aimed at women and men of all ages and fitness levels.  None of the sessions involve the actual "hitting" of an opponent - so you needn't worry about getting knocked out! However, you will get the benefit that athletes get when they blast the fat!
Pricing:
€10 for drop in clients, friends & tourists
€75 for 10 Session BONO card
Space is limited so reserve you spot now!

CommandoFitness Kids: effective, fun and designed for kids
CommandoFitness Kids delivers a safe, fun and energetic workout programme that engages kids and is naturally enjoyable. Their bespoke programme for kids utilises a combination of skills practice, workouts and games to build strength, balance, coordination, agility, flexibility, power, stamina, speed and cardiovascular endurance by incorporating functional exercises, bodyweight exercises, some lightweight weight lifting all while making fitness fun!
CommandoFitness offers a kids programme that aims to help kids build a strong future for themselves by teaching them how to strengthen their developing bodies and minds. The end goal is to provide the fundamentals kids need to  become successful individuals and have greater confidence in themselves and their abilities.
Studies have shown that confident and healthy children focus greater attention in school. Furthermore, transitions to new sports will become easier for fit kids and they will experience aa reduced risk of sport-related injuries.
CommandoFitness Kids - suitable for kids 8 - 14 years of age.
CommandoFitness Kids - held on Thursdays at 16:30; 
CommandoFitness Kids - price €10 per session.
CommandoFitness: engages your body and mind
This is not a one-size-fits-all approach. Karl and Janina utilise their expertise in physical training and vast experience of the fitness industry to design a programme that will meet your individual requirements. The programme design extends well beyond just exercise.
CommandoFitness also considers your lifestyle and eating habits, as these factors are crucial to your health, fitness and weight loss program. Together they will build your energy and confidence as well as give you the physique that you have always desired.
Clients will be introduced to different styles of strength and conditioning programs. The programmes are varied and of different levels of intensity, allowing your muscles a chance to recover whilst stimulating other areas on different training days and enabling you to achieve max results in minimum time.
Karl and Janina's goal is to improve your health, fitness and wellbeing in the quickest but safest manner. By joining the team at CommandoFitness, you'll enter an environment that thrives by promoting fitness and healthy lifestyles.
Personal training for those looking for a unique approach
CommandoFitness Personal Training Marbella has been recognized as one of the premier personal services here in Spain, attracting clients from all over Europe year after year. Karl also set up and ran Europe's first and most successful residential women only weight loss boot camp.
The team at CommandoFitness believe that where you train is less important than how you train. Exotic equipment is not the key to fitness. Rather, the ideal approach is to stick with the basics and utilise them in a creative and engaging manner.
The programme incorporates barbells, kettle bells, sand bags, gymnastic rings, skipping ropes, and rubber bands.  It's not about the equipment, rather how it's used. With a combination of correct primary movement patterns (pulling, pushing, running, jumping, squatting and twisting), equipment and a well designed programme CommandoFitness delivers amazing results within a month.

Interested in CrossFit training?
CrossFit combines gymnastics, weightlifting and conditioning to create a dynamic fitness programme:

 Gymnastics: push ups, air squats, sit ups, pull ups, muscle ups etc.
 Weightlifting: presses, dead lifts, squats, clean & jerk, snatch etc.
 Metabolic Conditioning: running, cycling, skipping, swimming etc.
The programme is "constantly varied (if not random), high intensity and uses functional movements," with the stated goal of improving fitness. CrossFit's specialty is not specializing in any one area of fitness. The exercises performed in a CrossFit workout are designed to, over time, prepare the participant for any physical challenge they may encounter. 

Crossfit makes use of 3 Standards: 

CrossFit 1st Standard trains athletes to have a good balance in the 10 general physical skills: cardio-endurance, stamina, strength, flexibility, power, speed, coordination, agility, balance and accuracy. 


CrossFit 2nd Standard trains athletes to perform well at any and every task imaginable; training for the unknown and the unknowable.

CrossFit 3rd Standard trains athletes in all 3 metabolic pathways. Exercises are from 1 minute to 30 minutes in duration.


Weaknesses in any of these 3 Standards will be worked on.  For more information, check out CrossFit Elviria.
Client Feedback regarding CommandoFitness Marbella
"I knew from the website that Karl had the knowledge and skills to whip me into shape, but I had no idea whether I'd be able to physically do everything he asked, and whether he'd shout at me if I didn't.  Therefore I expected a good result but was prepared to hate every minute of it. What I didn't expect was the kind encouragement, the emphasis on finding the pace that was right for me, the great sense of humour, or the genuine feeling that Karl wanted you to succeed. I can't recommend Karl highly enough, especially if you think laughing and lunging is just not possible".
Alison, London
"On my recent trip to Spain I have found the ultimate Personal Trainer Marbella, Karl.  Karl's knowledge of the science behind fitness and training, along with the thorough fitness test he carried out enabled him to provide me with at tailor made program.  The program achieved the exact goals I wanted, plus it gave me such and insight to my body and fitness level. Throughout every session Karl worked out along side me constantly encouraging me to help me maximize my time with him.  He crafted each session maintaining the same goals but because of the variety they never became boring or monotonous".
Pippa Mitchell, London
"Training with Janina was great - she quickly assessed my level of fitness and then over the next few weeks continued to challenge and stretch me. Every session was different in some way to keep me interested. She was punctual, professional and while I might have moaned when things got tough somehow managed to get me through it. I would really recommend her to anyone and have already booked my next sessions on my return to Spain".
Julia
"After training with several personal trainers and playing football 3 times a week I thought I was reasonably fit, I then met Karl.  Before we trained I was thoroughly tested from my body fat % right the way through to my lung capacity and efficiency.  Karl then presented me with a plan that was simple, easy to stick to and most importantly one that I can now see results from.  After our first training session I realised that I was far from the level I thought I was but with Karl's enthusiasm, energy and persistence I eventually got my fitness level and my strength up to a good level.  Unlike other trainers who told me what to do but did not participate in any activity Karl is there every step of the way, running with me, lifting weights with me and pushing me to my limits.  I can't recommend Karl high enough and anyone that uses him won't be disappointed with the results".
John
"World-class personal trainer Marbella......"I have never returned from a training session with Karl feeling worse than when I started! At my first meeting with Karl I said that I wanted to simply"tone up". I thought I was a fit and healthy 45 year old. Two sessions with Karl showed me how wrong I could be! With Karl's enthusiasm every training session has been a pleasure. Sometimes Karl has had to push and at other times pull, but he has changed my life. I am fitter, leaner and subsequently much healthier than six months ago. Due to my occupation as a dentist my back had always been a problem. With Karl's help and advice my posture has been corrected and my back strengthened. I am essentially a scientist. Karl has taught me with hard scientific facts the science behind nutrition, rest and exercise. Then he has held my hand every step of the way to implement and achieve my fitness regime for life".
Dr Raj Rao, Alhaurin Dental Centre
"I just wanted to thank you for a great week. I have been in touch with Rachel who has now lost 21lb and she is feeling great. I have kept up with the morning regime and although a little disappointed on the day only losing 5.2lb - I have now lost 11lb in total and feel totally energised. Exercising outdoors just seems more fun and real. Your motivation and  just the right amount of firmness was just what everyone needed. (Although I still can't believe you made me come back down that hill and do it again). I hope your business in Spain really takes off and you get all the success you deserve".
Best Wishes and good luck with personal training Marbella
Denise, Client Services Manger
"I am 57 years old and have been training with Karl from personal training Marbella for the past 18 months.  When I first started with him, due to going through the menopause, I had lost all my self confidence, and although I was still going to the gym had very little motivation, and had very sore knees having had an operation on them a few months before.  Karl has put me back to my old self.  I've lost weight, I now run 3 kilometers with him and he makes my gym sessions very interesting and I really look forward to going three times a week and my knees are now in perfect working order.  My self confidence has completely returned and because of it I am now doing things that would never have attempted a few years ago such as abseiling, white water rafting, zorbing and sky diving (doing my second childhood thanks to him !).  I can't thank him enough for giving me my life back.  I love him !!!".
Karen Cleave, Elviria
"The week I spent with Karl and Janina in Spain over the summer was just the confidence and motivation boost that I needed. My job requires me to maintain certain fitness levels which are tested throughout the year. After having a hip injury for 4 months I had lost some fitness and lost confidence in my ability to get fit again. During my week with Karl and Janina I wanted to boost my fitness and maybe lose a few pounds so I asked for a healthy but not restricted diet. I felt really welcome and well looked after, the food was excellent and I didn't feel like I was going hungry, I had enough energy for all the activities we did. I managed to achieve my goals in the week by doing sport-specific training from an 8 mile walk carrying 15kg, and a 1.5 mile run in less than 13 minutes. As well as this we managed to fit in lots of fun activities and general fitness workouts. I really enjoyed the kayaking in the sea and this has encouraged me to take it up in future, the mountain biking was great fun and a fantastic way to see the scenery where the variety offered a great place to train. I went swimming both in the pool and sea, the latter was a great challenge which required strength and good technique. I also did circuits classes, ab workouts using kettlebells, and boxing with Janina, which I really enjoyed. I felt like I had plenty of time to relax and enjoy the sunshine yet still achieved what I needed to regarding my fitness. Overall it was a great holiday and I would love to go again. Four weeks after returning home I passed my 1.5 mile running fitness test the first time, which is what I'd feared failing the most, it's thanks to Karl and Janina for giving me the confidence to believe I could complete it".
Adelle
Hi Janina,
" It was great having a female trainer that I could feel comfortable with. Janina motivated me and helped me to get fit while I was on my holiday. With her fitness plan I found that my baby weight dropped off! I will now definitely keep up the fitness routine Janina has started for me and i will definitely be ringing her on my next holiday to Spain".
Thanks,
Danielle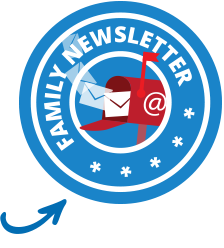 Apr 06, 19 08:07 AM

The Marbella Football Academy - a high-performance Football Camp in Marbella enabling kids from 4 to 16 years of age to develop and excel in football.

Mar 26, 19 02:11 PM

Just a quick tip if your needing a NIE Number in Marbella... I was very happy with my self, read all the websites about getting your own NIE Number in

Mar 26, 19 02:09 PM

I am an enthusiastic and experienced teacher. I taught Biology/Science/Maths in Ireland from 2005 and gained my PGCE in University College Dublin in 2012.