| | |
| --- | --- |
| Charlott Lingerie Costa del Sol | |
share this page with a friend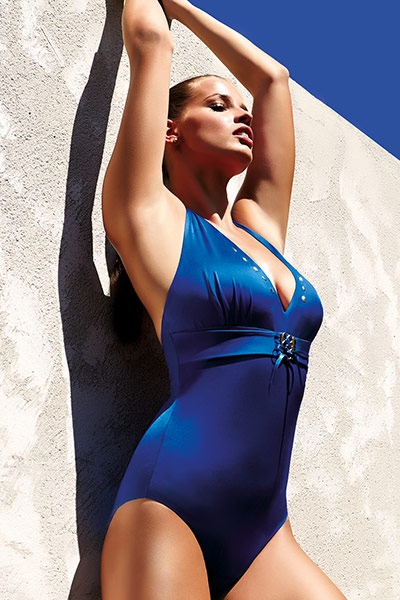 Charlott Lingerie Costa del Sol provides you with the ability to see the latest European fashion in lingerie and swimwear in the privacy of your own home. Rather than waste time struggling to find the right lingerie in impersonal stores and boutiques, let them bring fashion to you!
Founder of the company, Muriel Benali, invites you to gather your girlfriends at your home with your favourite snacks and cocktails. Eye descriptive displays of beautiful bra and panty sets, nuisettes and swimwear in the privacy of your own space. Try on your favorites of the carefully curated collections of the brand in the comfort of your own home. Have your must-haves lovingly wrapped and shipped to you within a week. Sounds like a fabulous experience, right?
It's like having your own personal fashion stylist in the privacy of your own home.
Well, this is the concept behind this new newly formed company, based right here in Marbella. Charlott Lingerie Costa del Sol brings the best of your boutique shopping experiences right into your home in Marbella.
Why consider a private appointment with Charlott Lingerie?
| | |
| --- | --- |
| | Fun with Friends – Who doesn't love shopping with their girlfriends and have a night in? Here's a great way to combine both in a upbeat, fun atmosphere. Food, friends, music, drinks, and fabulous lingerie make for a night to remember! The ideal group size ranges from 5-12, so whether it is a college roommate reunion or your pilates team, grab a group of ladies and sign up.  |
| | Comfort – There's no place like home! Feel free to try on a variety of pieces at your own pace, without the harsh store lighting and with your own mirrors. Muriel understands that women can be critical of their bodies, particularly when it comes to lingerie. She believes being in a safe and positive environment -  like home with friends -  helps diffuse some of that criticism and allows women to love and embrace their bodies as they are. |
| | Individual Attention – It's all about you! It's not just about your lingerie - it is about what makes you feel good. In the privacy of your personal space, it is easier for you to have the time you need to make an informed decision. Using the blurb cards stationed by each collection as a start, you can then try on bras, bandeaus, swimwear, and more in a variety of sizes and receive fit help and other recommendations from Muriel. It's like having your own personal fashion stylist! |
| | Unique Brands – If you are like many women, part of the reason you love lingerie is the fashion aspect! However, you may also love wearing pieces that are not only high quality and well-fitting, but also unique, aesthetically pleasing, and affordable. The brand offers you a wide assortment of different styles and models for all types of women. Muriel and her team are confident you'll find something you like! |
| | Prices - Because there are no retail intermediaries, you'll be surprised how affordable this fashion is! When you strip all the layers of daily life, there is only one thing that can make you feel truly fabulous; and that's luxurious swimwear and undergarments. Soaking in a hot bath, unwinding, pampering yourself and slipping on a luxury lingerie set will instantly transport you to a world of escapism, where you feel flawless, fierce, and ready to indulge.  |
This is an affordable luxury...personalised for you
The company has been created with an 'affordable luxury' ethos, meaning that stunning lingerie is accessible, without compromising on quality. So girls, you can finally stretch pay-day that bit further... Go on, treat yourself! Charlott Lingerie Costa del Sol believes that everyone should experience this simple life pleasure and that's why it delivers a luxurious, high-end design without the whopping price tag. Other designs are trimmed with fabulous lace which add a real feeling of elegance and femininity.
This company is the official representative of the famous French label with the same name.
For more information about how you can get introduced to the brand, please contact company founder, Muriel Benali, at the details below. Muriel will provide you with an in depth overview of how Charlott Lingerie's unique offering can be delivered to you.
The company is currently hosting parties in Marbella, Estepona, La Cala de Mijas and is looking to expand in the province of Malaga so women in many other towns can experience this luxurious, in-home experience.
You can keep tabs on the developments and new products via the company's Facebook and Twitter accounts, below. And, of course, don't forget to drool over their delightful postings on Pinterest!