Duck n Dive swim school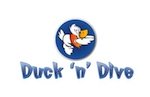 share this page with a friend
Duck n Dive Swim School offers fun progressive lessons following STA (Swimming Teachers Association) Badge Scheme to motivate students of all ages and levels.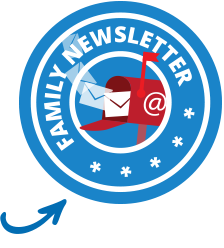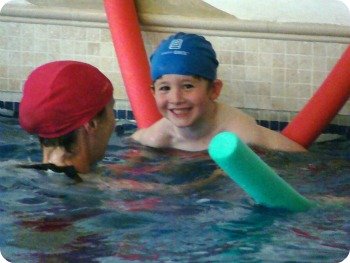 Offering courses in Cancelada, Marbella, Coin, Fuengirola and Calahonda Duck n Dive Swim School is the largest swim school on the Costa del Sol and is a place where babies, children and even adults can learn how to swim with the proper technique with confidence in a safe, secure and caring environment. Classes are taught by qualified instructors who speak English, Danish and Spanish in clean pools at various urbanizations throughout the Costa del Sol or private lessons can be arranged in your own pool at home or in your community.
Swim camp holidays for visiting clubs as well as summer sessions available now! Call +34 637 173 469
Duck n Dive levels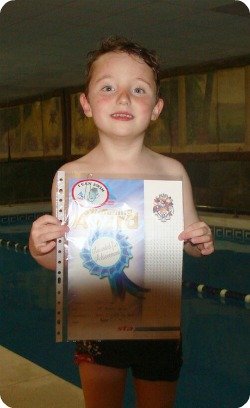 All Duck n Dive instructors are STA trained to a high standard. STA is the world's largest swimming and life saving organization. All children follow the STA badge and award scheme which is progressive and fun. The badges for these classes are awarded as:

Baby Swim
Beginners
Advanced Beginners
Intermediate
Advanced

Duck n Dive was founded in 2011 to provide Costa del Sol swimming lessons to both English-speaking and Spanish-speaking children, men and women of all ages. Based in Mijas Costa, we service the entire Costa del Sol, with many clients from all over Andalucia. We also have plenty of kids swimming classes in Marbella.
All of our teachers are certified and trained in safety and first aid. If you are looking for a Marbella swim teacher, look no further than Duck n Dive!
---
Location: Cancelada, Marbella, Coin, Fuengirola and Calahonda or private in-home
Tel: +34 637 173 469
Email: info@duckndive.es
Hours: Weekdays and weekends
Prices: 100 euros per 10 week course available in Coin, Estepona and Marbella swimming school; 70 euros per 10 week course (additional club membership is required) available in Calahonda. Special offers vary, please ask if we have any current special offers on what you are looking for.
Website: www.swimminglessonsmijascosta.com
Facebook: Duck 'n' Dive Swim School
---
Sabrina (Marbella)

Sabrina: "Professional and patient"
All my life I have been scared of the water and I have always had clear in my mind that I would have never be able to overcome it!!! Thanks to the amazing teachers of "Duck n Dive swim school" I made so many steps forward that I would have never imagined!...
...Their patience, kindness and professionalism helped me be more confident with the water and less scared stiff! They give you the time to get comfortable with any little progress you do in the water.
Every week I look forward to my lesson to see how they will get me to go beyond what I thought were my limits with water!
I have to thank Marbella Family Fun for putting me in contact with a friend (with the same fear I have) and then with this amazing school! Every week is challenging!!! I love it!! Thanks Duck n Dive! (June 2013)
---
Nina (Marbella)

Nina: "Highly recommended"
I am a 41 year old female who had always struggled with a fear of swimming. I was introduced to duck n dive through Marbella Family Fun and what an experience it has been. I would highly recommend these classes to anyone...
...who is a beginner or even for intermediate swimmers looking to improve their technique.
The teachers are extremely patient and have been very understanding of my situation. They are consistently praising and encouraging me. For someone who has always stayed out of pools, I was swimming the length of the pool by the end of the second lesson.
The classes are located at a convienent location and I love the fact that the pool is salt water based. (June 2013)
---
Lisa's Family (Marbella)

Lisa: "Thank you"
I'd like to thank Duck n Dive Swim School for a fantastic first lesson. Both our children were grinning from ear to ear the whole time and Josh's ability and confidence appear to have been reinstated. Looking forward to the next class ...
---
Christine's family

Christine: "Amazing swim classes for kids"
My daughter goes to Duck n Dive Swim School, she was extremely scared of the water and after just our second course she has been swimming a width of the pool unaided and with confidence, it has been amazing and of course Lesley and Juliette have been fantastic...
...We have gone to a class in Marbella in the week and in Coin at the weekend but we have such flexibility with them and all the teachers we have met have been great with the kids which makes my life easier! (June 2013)
---
Duck n Dive Swim School teachers
All our teachers are STA (Swimming Teacher's Association) trained and all qualifications are up to date and we continually carry out training courses to keep us up to date with any new developments, changes in policy etc. On average our teachers have approximately three years of experience teaching, but many years club swimming, lifeguarding and other water related exercises. All have been actively involved in a swimming background.
Duck n Dive Swim School facilities
The Calahonda pool is lovely, really fresh and clean and heated to a temperature of between 29 and 34 degrees. It is in the Crown Resorts complex which is timeshare and is therefore very well kept. It is a nice size pool for our improved swimmers as well as babies and toddlers. The pool is very safe with red cross lifeguards always on duty as well as ourselves who all have Nars safety training award.
The Marbella pool has just been slightly refurbished to make it safer and cleaner, it is a salt water pool rather than chlorine and is also heated to an average temperature of 29 degrees. It has a nice spa feel and it fairly small and intimate.
The Coin pool is a lovely pool in the Aqua Wellness at La Trocha centre, stunning glass front with lovely view. The pool is a little shallower than the others and is ideal for babies and beginners. This pool has lovely facilities and is normally heated to a temperature of around 32 degrees.
The Cancelada / Estepona pool is also a nice large pool so good for all levels of children. Average temperature 30 degrees. Nice and spacious there is never too many people in the pool at one time.
---
Back to top of Duck n Dive Swim School
Return to Marbella Schools & Clubs
Write your own review about Duck n Dive Swim School