Marbella for Teens: Written by a Teenager
share this page with a friend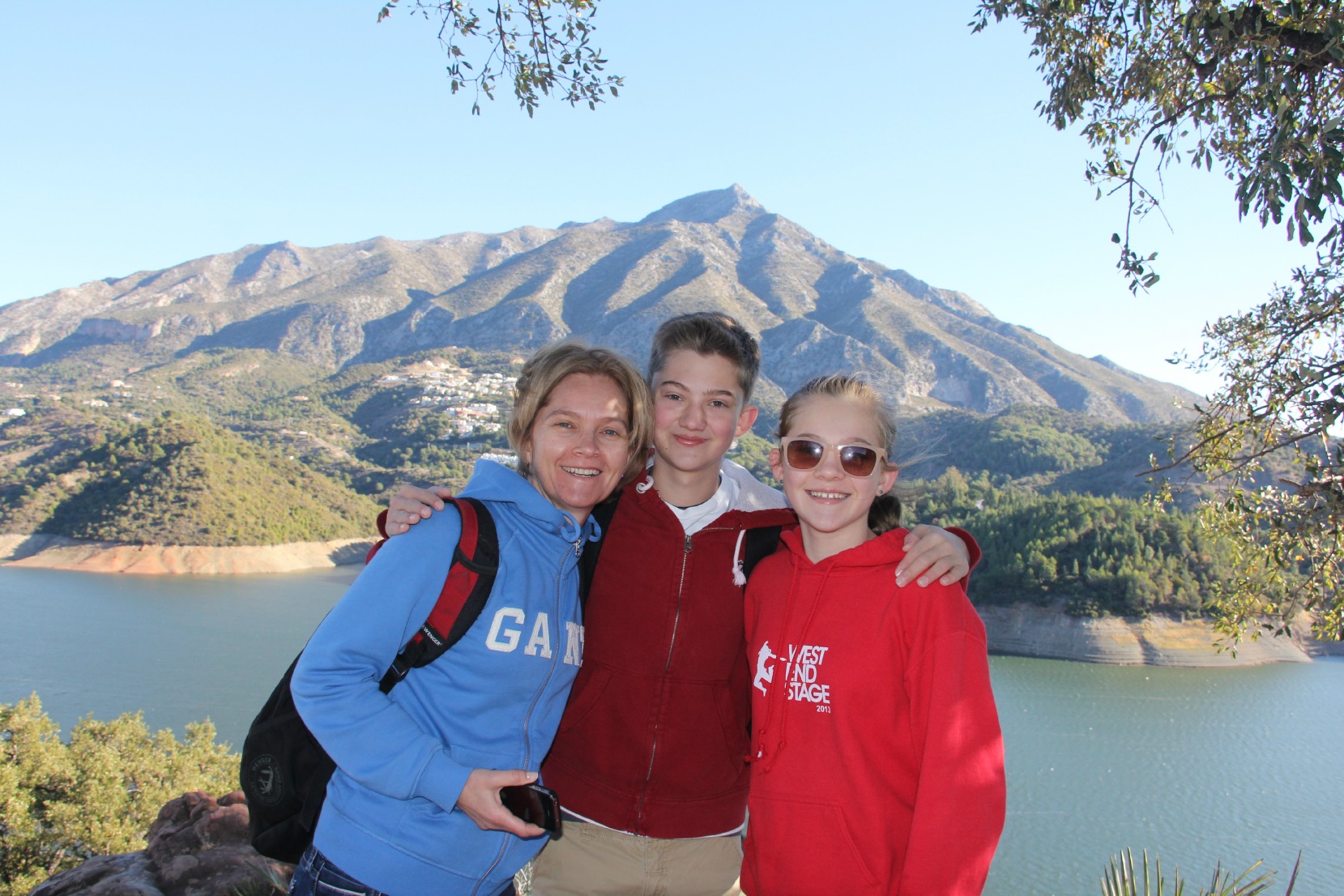 Marbella for teens?.... You bet!
Are you a teenager making a move to Marbella? Or have you been living here a while and are still looking for answers on things to do? Well this page is aimed directly at you. As a British expat who has lived in Marbella for most of my teenage life, I've put together a collection of the top things my friends have asked me about life here on the Costa del Sol so you have an idea of what to expect. 
Do you have something specific you'd like answers on? Post your question on the comments section at the bottom of this page. Or post your question to the whole community using the Ask a Question about Marbella for Teens. We'll post your question to all the visitors to this portal so you can hear what others have to say.
What's up with the Weather?
Marbella enjoys around 300+ days of sunshine every year, as opposed to the 300+ days of rain we see in the UK. This gives way to a whole load of opportunities and fun things to do, which are just not possible back at home. No matter where you live on the Costa Del Sol, you can be assured that the beach is never too far away.
There are some fantastic activities in Marbella for teens and things you can get stuck into, some of which I've listed under the Things to Do headline, below. Whenever you're not busy with one of these fun activities, you can always go and lie on the beach and top up that tan. Even in the winter months here the temperature rarely drops below 13 degrees, so there shouldn't be too much use for those gloves and scarf here. 
Although this sounds perfect for the summer time, if you are like me, during the winter you expect it to be cold. After all, what's Christmas if you have to have the windows open?
Spanish houses are not built for the winter, and are much better at keeping cold in than out, so rest assured you could still have that blanket in front of the fire on Christmas Eve. If this still isn't Christmassy enough for you, the ski resort of Sierra Nevada is just a 2 hour drive down the road, and with some of the best slopes in Europe you'd be silly not to go!
Enhanced Freedom
When you begin to settle into life in Marbella you will begin to realise that your world has been opened up to freedoms that were not possible back in the UK, that is, as long as your parents agree.
Despite there being slightly less things to do during the day out of season, there is nightlife here available to you without having to be 18. Many of the nightclubs and bars will allow you in and even serve you drinks without asking to see any form of ID.
My first night out was at the tender age of 15, when a group of my friends decided to visit a party bar in Fuengirola. Although 15 may sound very young to you, believe it or not we were actually some of the latest in our class to do this!
Other than going out on the town, there are many festivals around the year that are free and open to everyone. San Juan, the festival of changes, is celebrated on the 23rd June every year and is unique for its bonfires and camping out on the beach. Get a group of friends together; grab a disposable BBQ and a packet of sausages and head out for a memorable evening! Throughout Spain there are many wonderful festivals, which are really great fun for you and your friends. 
So all of this sounds great right? But I wouldn't be giving you a totally fair overview unless I mention some of the things, which I personally found hard to adapt to when I moved here.
What are the people like?
The Costa del Sol has a very large expat community, with people from all over the world choosing to come and live here. With English being such a dominant language in the world today, you can be assured that in most places you go, you will be able to find someone who you can communicate with.
This makes it much easier when trying to find your first job, starting at school (even a Spanish school), and trying to make friends in outside activities. Instead of having just English friends, you will meet people from lots of different countries and cultures, making your friendship groups diverse and exciting!
The Food
This is completely from my own perspective, but for me, one of the hardest things to get used to when we moved to Marbella was the lack of convenience food!
Whereas in England I was used to going straight to the fridge after school to grab a bag of fridge raiders or some other incredibly unhealthy snack, here that just wasn't possible. That was until we learnt about 'Morrisons' across the boarder in Gibraltar!
Now there are also two 'Icelands', one is Fuengirola and the other in Puerto Banus, where you can pick up your dried food essentials, however if what your craving is a fresh cream cake don't get your hopes up!
Friends
Definitely one of the biggest hurdles to overcome when you told you're moving to Marbella is the thought of leaving your friends behind. Thankfully for me, I wasn't having a great time at school in England and was glad to see the back of the people there, but for my older brother Alex, things were much harder.
Talking to him about it, I learnt that it was a struggle to begin with, especially the part where we actually left. However, before long it became a huge bonus of living in Marbella. His friends came out to Spain at every chance they got, and here they had the use of the pool and the wonderful weather. Now isn't that better than just meeting at the shopping centre in the rain or watching TV?
Depending on what type of school you choose in Marbella, you may be mixing with mainly English kids your age, all of which will have been, or will be going through the same feelings as you. For me, the group of friends I made in Spain were much more sincere than those in England, and I am still in regular contact with them today.
Whatever your thoughts are on moving to Marbella, there are many positives, and the negatives definitely have way around them. Try to think about how much your life will change for the better with your new freedom, the sunshine and a whole new bunch of friends. If you are still feeling really unhappy about moving, talk to your parents, they may be doing what they think is best for you, so be honest.
Marbella for Teens - Top Outdoor Activities
Go Take a Hike - In Marbella we are blessed some of the most accessible hiking trails in all of Europe. Why not hire guide to take you and your teen to the top of La Concha or Cruz de Juanar? It's closer than you think and the experience it will create memories to last a lifetime.
Pick up Sport - Regardless what sport you love you are should to find a pick up sport to play here in Marbella. You can find volleyball courts on the beach at in San Pedro, Basketball courts in La Campana and football pitches all around town. Just take a look and join a pick up game.
Take a Shot at Paintball - Marbella hosts numerous paintball facilities. 
Pass the time on the Paseo Maritimo - the Paseo Maritimo is a great place to go for a run, walk or bike ride. It seems so simple and it is. Much of the Paseo is paved so you can also go rollerblading or skate boarding.
Puerto Banus is the hotspot for evening activities and a lot of older teens spend the evenings there. However, keep in mind that Puerto Banus by night is an adult destination and the same precautions should be taken there as in any city for night time activities.
Segway Around Town - Segway Tours are an incredibly fun way in Marbella for teens to tour the city. Why not give it a try?
Funny Beach is Always Fun - You can spend a whole action packed day at this beach resort with their go-karts (+6 yrs), banana boats, bumper cars, trampolines, bumper boats, arcade, beachfront, pool, restaurant, and more.
Visit a Chiringito - Our favorite is Kala Kalua in San Pedro but there are so many along the Costa del Sol. Choose any of the chiringitos (beach restaurant) and you can't go wrong. It's just fun to set on the waters edge and have a snack or a drink and be part of the true Marbella experience
Take a Swing - Aventura Amazonia Marbella, is the largest adventure park (ropes course) in Andalusia and the only one right on the coast. You have to see this to believe it.
Go Fishing - did you know you can go fishing just 10 minutes away from Puerto Banus? It feels like you are a world away. Give it a try.
CostaWaterPark - Only open during the summer months - Costa Water Park is a wonderful world of water fun for the whole family! Experience a variety of water slides, trampolines, jumping cushions, climbing walls and many other challenging attractions, in all different shapes and sizes. The Marbella aquapark covers a sea area of over 800 m2, located on three sunny locations in the bays of Marbella, Puerto Banús and Fuengirola.
Get Festive at a Feria - If you are lucky enough to be here during one of Marbella many Ferias (city festival), do not miss it. There is one almost every month. Be sure to check out out Feria schedule.
Marbella For Teens - top indoor activities
Shop Shop - at El Corte Ingles or Marina Banus. 
Cut a Rug - Dance Classes at Dance Marbella. Upbeat and fun way to burn off extra energy. Dance Marbella teaches all kinds of dance.
Learn A Skill at a Workshop - Free workshops are hosted by the Marbella Town Hall in either San Pedro de Alcantara or Marbella for anyone between the ages of 14 and 35.
Cinema - go see a movie in English or Spanish. Here is our English Movie Schedule for the week.
Mall Crawl - With over 150 shops and free parking La Canada Shopping Center is a great way to spend the day of evening. There are bowling alleys, video arcades, restaurants, movie theaters and ice cream parlors.
CostaJump - is the first indoor trampoline park in southern Spain. It is a massive indoor arena filled wall-to-wall with trampolines.
Marbella for teens: Related Articles