Health First Studio

Health First Studio in La Campana is for individuals looking for more than a gym. It is for those seeking to adopt a lifestyle that enables them to maximise their physical and mental capabilities.  Studio founder, Emanuel "Manu" Poggio, built this gym with the aim of enabling his clients to unleash their full potential both physically and mentally.
Health First Studio is also a Top Spot in Marbella for Personal Trainers on TopCitySpots!
SPECIAL OFFER: Pilates for €60 per month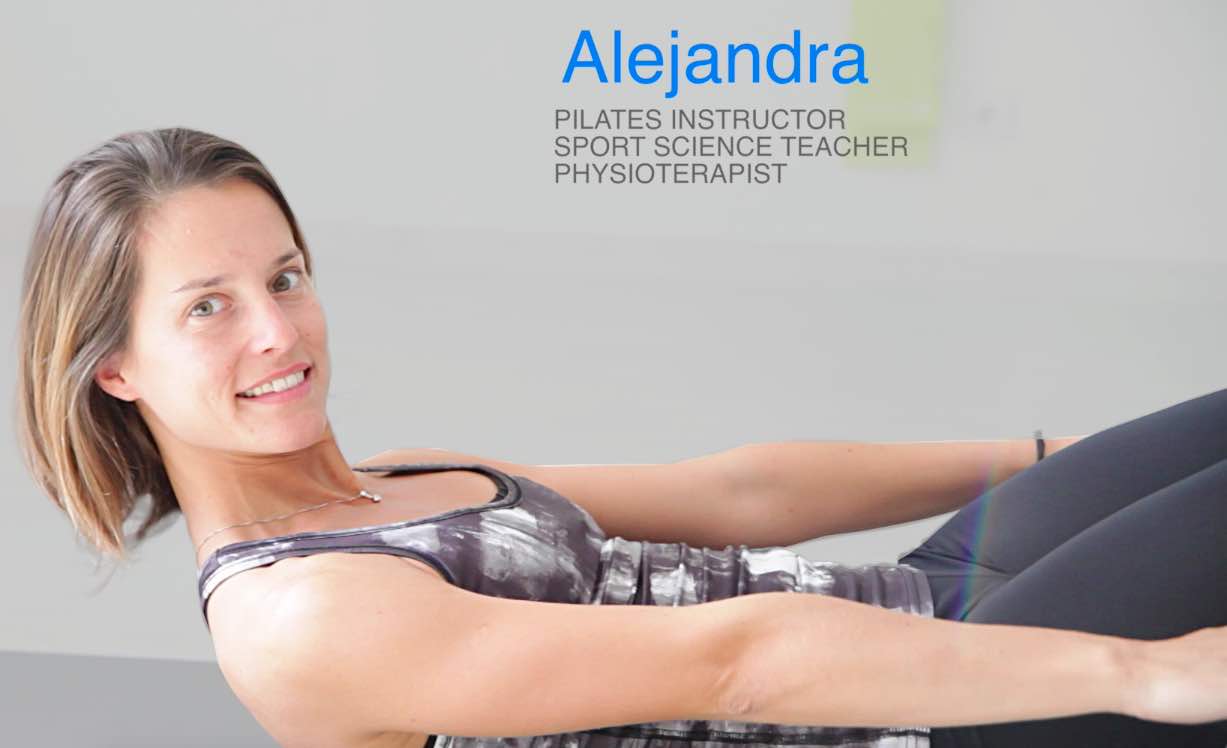 Alex is an expert in Pilates and has a 10 year track record working with international families on the Costa del Sol:
Days: Tuesday and Thursday
Time: 9:15am
Duration: 1 hour
Tel: +34 637 88 67 88 
KIDS & TEENS: Health First Kids Club

Health First is offering a special program for kids and teens this spring that focuses on developing physical fitness and mental concentration. The program is personalised to individual needs and varied to ensure an engaging and fun workout program.  
The program also includes outdoor events including hiking, climbing and running. Space is limited so contact Health First for details at: headcoachstudio@gmail.com
Key elements of the Health First Kids Club program include:

Stretching: learning techniques to insure proper warm-up for health and sports activities
Fitness: a varied and engaging workout combining cardiovascular and light weight training
Meditation: to helps kids tune their ability to focus on specific tasks to achieve maximum results
Kids Club sessions are split into two categories, based on age groups:
8-12 years of age: Tuesdays and Thursdays, 17:00 - 18:00
12-17 years of age: Tuesdays and Thursdays, 18:00 - 19:00
share this page with a friend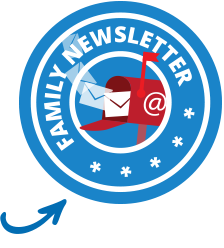 A different kind of gym for those seeking lifelong fitness
Manu and his team focus on developing individualised programs for adults and kids that demonstrate measurable results.  The studio is among the very few in Marbella that also specialise in recuperative therapies for professional athletes.  And Health First Studio's attention to kids offers a wide range of solutions to help teens and younger children the ability to develop skills at an early age that they can utilise throughout their lives.  
Located in La Campana, Nueva Andalucia in Marbella, Health First Studio offers high performance training, personal training, physiotherapy, rehabilitation, massage and group classes for children aged 8-to-18, adults and senior citizens.
Adapting to individual goals, the professional and fully qualified instructors at this Marbella gym keep your needs, abilities and desires close at hand to motivate clients to reach the top.

Health First Studio Offerings
Health First offers a wide range of physical fitness solutions including:
Strength and recuperative training and physiotherapy programs for professional athletes 
Bespoke one-on-one training for achieving maximum physical fitness
Specialised fitness training for teens and children for ages 8 and above
Pilates for beginners, intermediate and advanced levels
After-school fitness and outdoor programs
Yoga for all ages and skill levels
In-house massage services
The Studio is a fully equipped facility and offers changing rooms, showers and the latest equipment and technologies in health and fitness.  
The team at Health First also utilise Marbella's unique outdoor venues to break the monotony of the indoor fitness experience, using the sea and mountains for "off the beaten path" physical training that you can only find on the Costa del Sol.  The daily training plans are dynamic and designed to enable you to achieve your personal health, weight and fitness goals.  You will never be bored or fall into your comfort zone at Health First because the programs and team are always focused on keeping challenged at the right level to keep you motivated and developing.
Health First's Group classes are a great way to stay motivated.  Enroll now in specialized yoga classes (Iyengar), kick-ass pilates sessions and kids after-school performance training that is guaranteed fun with personal attention and always with a goal in mind.
Health First Studio is not your traditional Marbella health club or training program. All classes are highly specialized and personalized no matter how small or large the group. Whether your aim is to lose 10 kilos or climb Mt. Kilimanjaro, Health First Studio can get you where you want to be. 
Can't make it to the gym? Health First will come to you! Home visits available upon request.
Also, check out Marbella kids training sessions at Health First Studio!
Children's Fitness Training - Group Classes
Boys: Tuesdays and Thursdays from 4:30pm to 6:30pm 
Girls: Mondays 5:00pm, Wednesdays 6:00pm and Fridays at 5:00pm
Hiking and Mountain Climbing treks also available through Health First Outdoor Adventures
Head First Studio Trainers and Team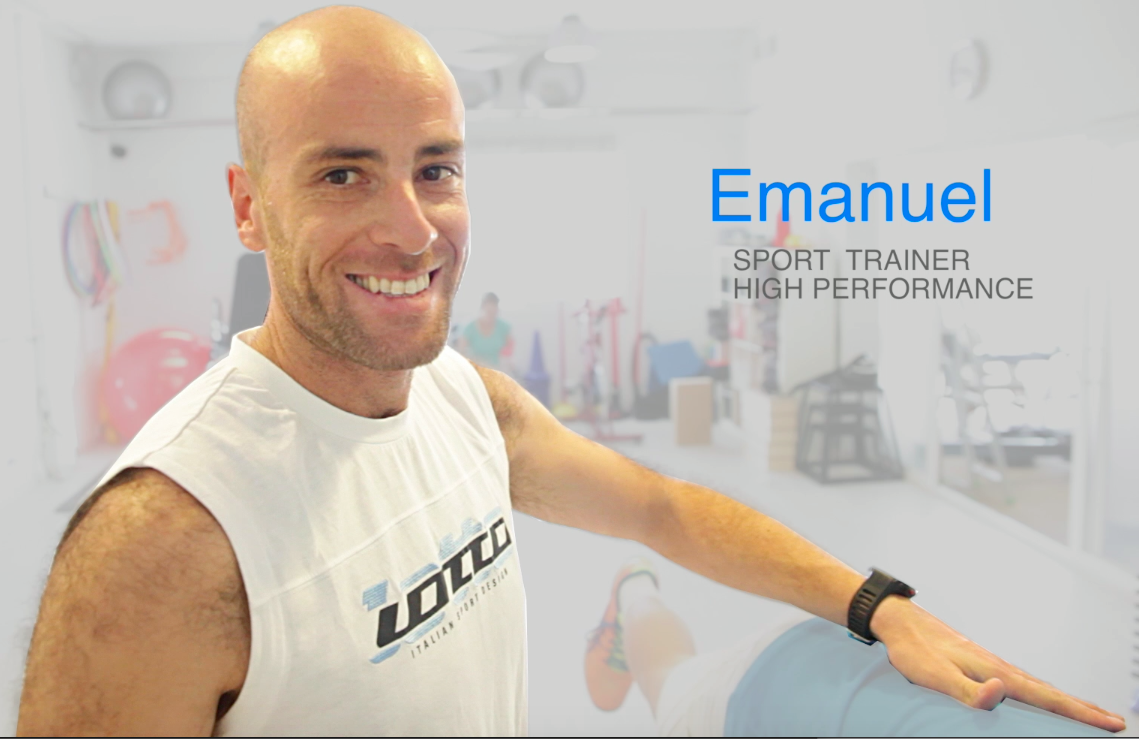 Emanuel "Manu" Poggio, Founder of Health First Studio
A native Argentinian, Manu studied physical fitness at the University of La Plata in Argentina and received his diploma in physical education in 2003 (Profesor Universitario en Educacion Fisica, UNLP). He is licensed in high performance sport (UNLZ) and as a sport coach (FORUM).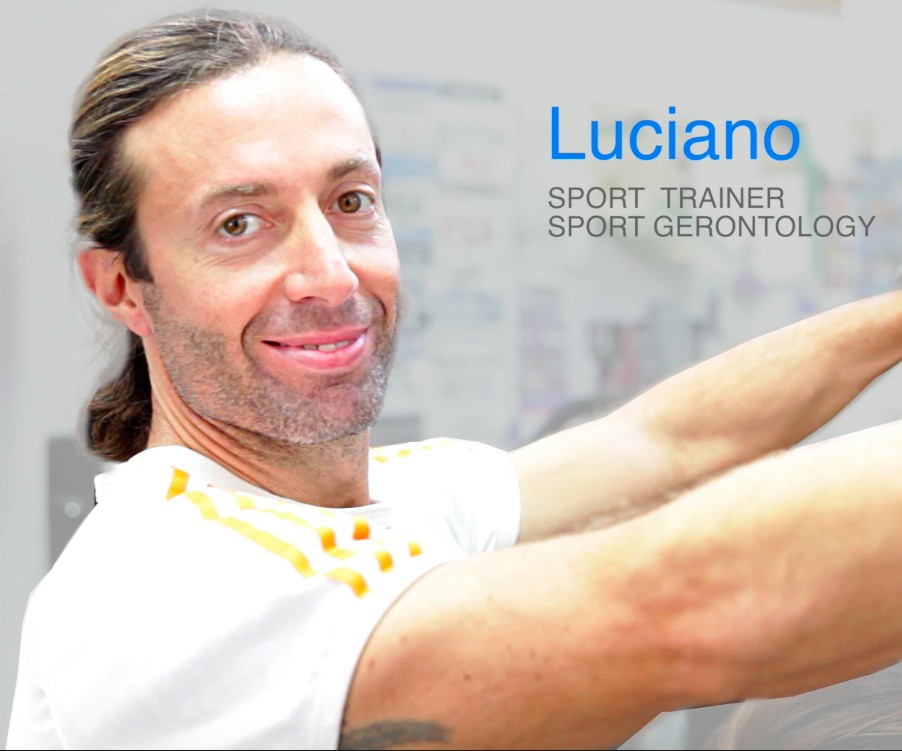 Luciano "Luky" Rodriquez, Personal Trainer
Having received his doctorate in Physical Education and Mountaineering, Luky is one of the most senior and qualified personal trainers at Health First Studio.  He specialises in providing training and recuperative therapies to senior citizens in Marbella.  Lucky also is an expert in meditation and the psychological aspects of sports therapy.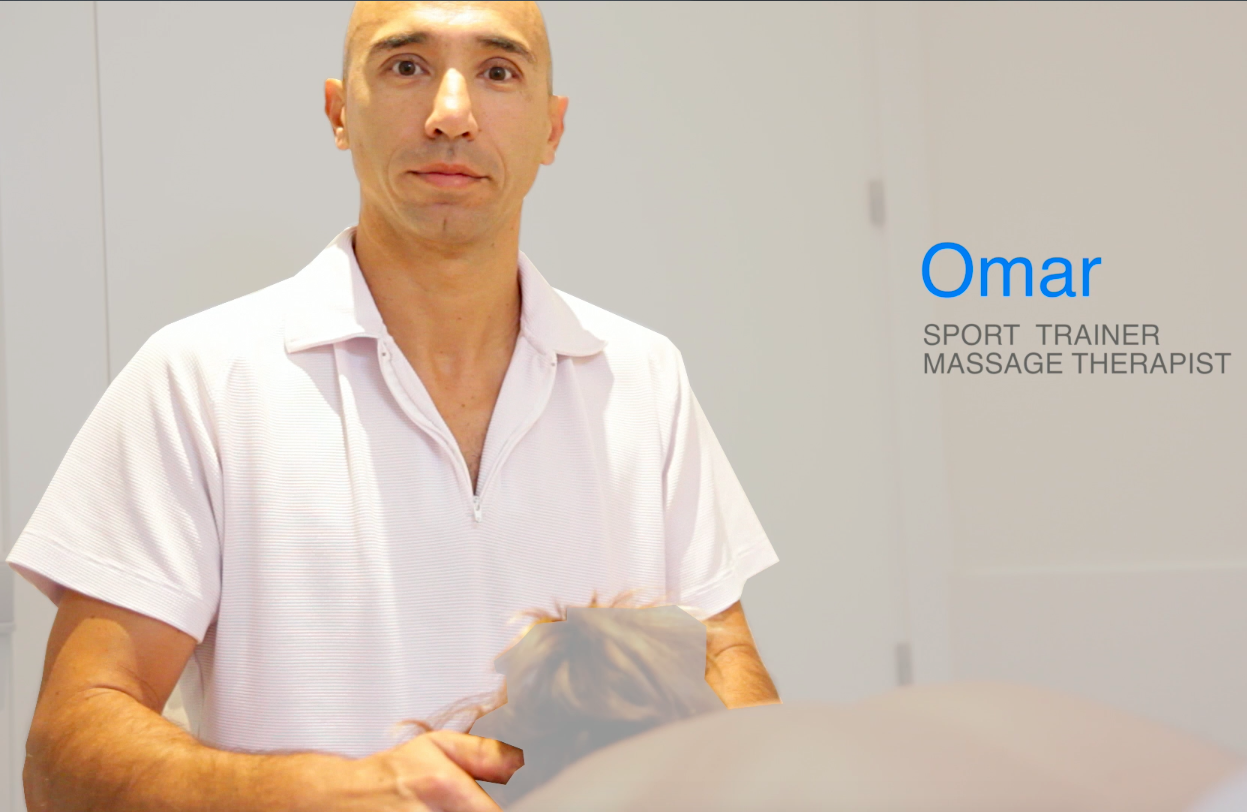 Omar Fontanini, Sports Therapist
Omar is a licensed Physical Education expert specialised in multi-sport activities.  He has experience in numerous massage techniques, including aquatic therapies.  Omar also has expertise in recuperative therapies for cardiological issues.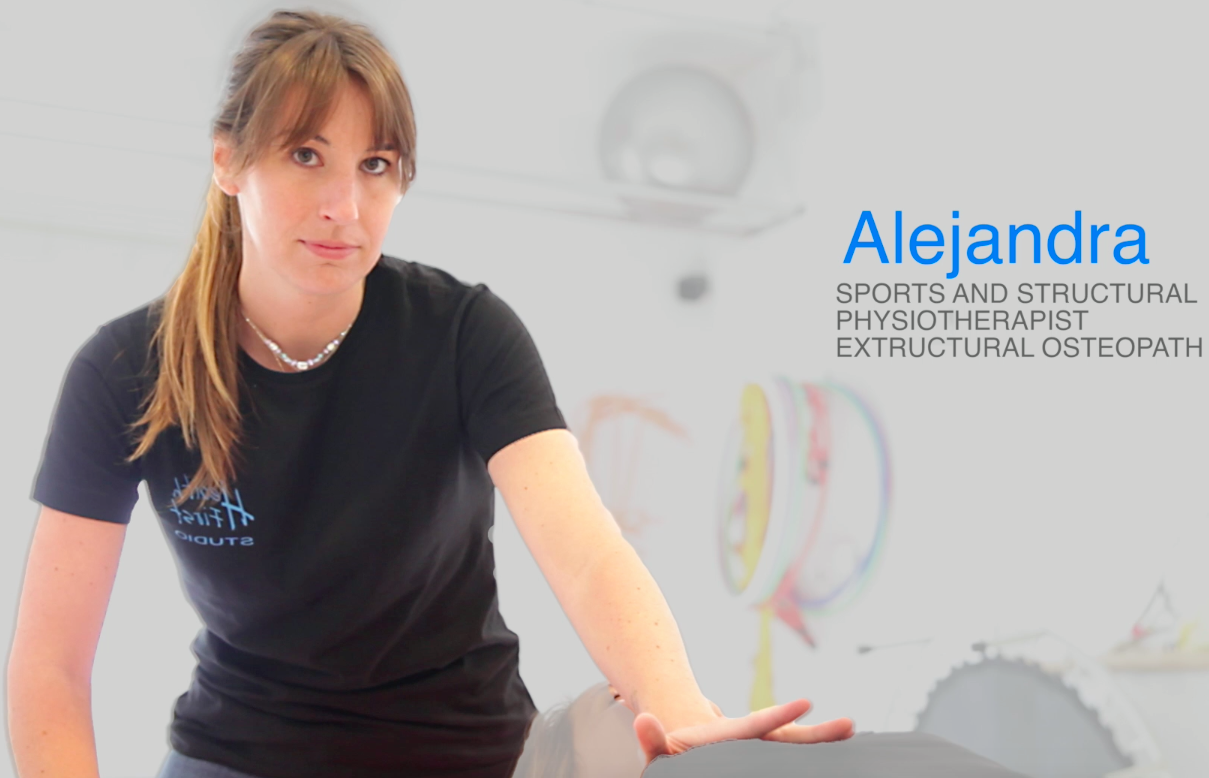 Alejandra Gassol Ashley-Dane, Physiotherapist
Alejandra is a certified physiotherapist and an expert in lymphatic drainage and sports physiotherapy.  She also holds a degree in Structural Osteopathy from the ONCE University of Madrid.  Alejandra has been an active participant in supporting the Masters Series Tennis Tournaments in Madrid.
Alejandra Silva, Pilates Expert
Alejandra has over seven years of experience as a Pilates instructor and more than ten years directly related to working with clients on rehabilitation and training through targeted body movement.  She holds a Bachelor's Degree in Physical Education and Sport and is a professional chiropractor.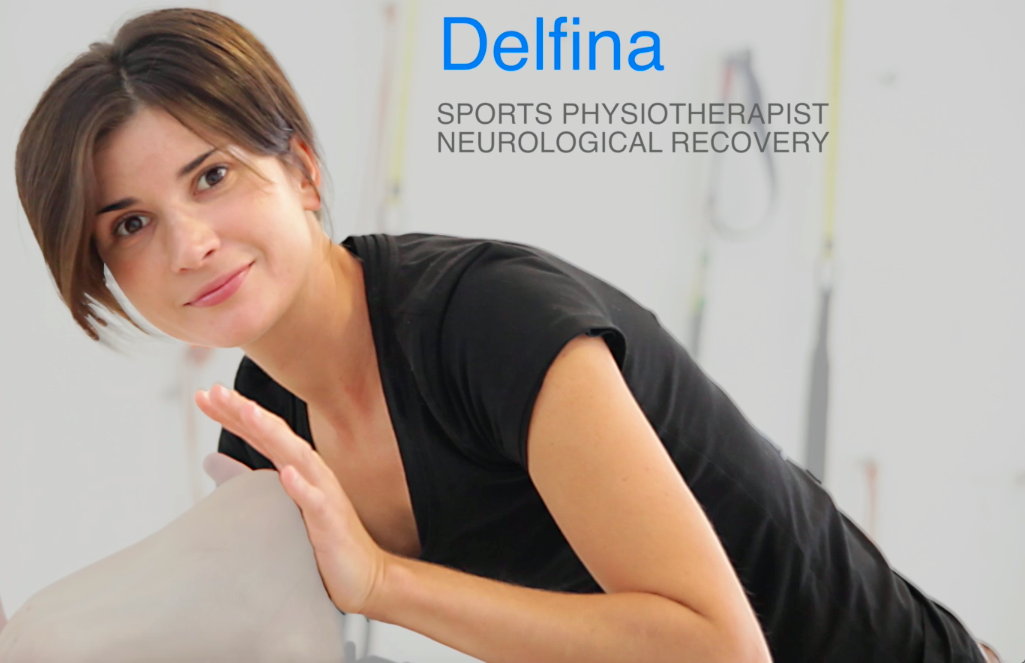 Delfina Arnoldi Prado, Physiotherapist
Delfina is a certified Physical Therapist from Argentina and specialises in developing fitness and recuperative therapies.  She has ample experience with special needs patients including those with Down's Syndrome, Cerebral Palsy and Cancer.  
Benhamou Family (Marbella)
Mom: "The best trainer in Marbella"

My son has been training with Manu at Health First Studio for a while now and he absolutely loves it (he even wants to train at 7am before school!)...
...Manu has a very good understanding of not only the physical side of children, but the mental side as well. Manu is fully qualified in physical education and has gone beyond the call of duty to train as well as enhance his own knowledge in his field.
Manu focuses on what children need to strengthen and develop their bodies, without exceeding their limits. He understands very well that children have developing bodies and different needs than adults. I like that he stresses the importance not only about strength and cardio capabilities, but stretching. Being flexible is absolutely necessary to avoid injury as well as to improve on technique.
Manu is fantastic with children (adults and seniors too!) and goes beyond being just a trainer. He is a mentor and an excellent role model, particularly for boys who look up to him. Manu is a magnificent athlete himself who has his own impressive track record in sports. He has a love of sport and nature that permeates and touches everyone.
I have been training with Manu myself and am just starting to get my daughter into his classes. My husband also is completely motivated to train with Manu, so we both understand his style, history, experience and knowledge of sport, athletics and body mechanics. We would never leave our children in the hands of any other trainer. We completely trust Manu to encourage, motivate and train our children to the highest of their capabilities knowing that he is competent and would never over extend the abilities of our children. As an example, we recently returned from a trip to Kilimanjaro and not only did we feel completely prepared for it (and made it to the summit), but our 15 year old son did as well (and also summited!). Thank you Manu!
My husband and I managed to convince my 77 year old father-in-law, who never did a day of sport in his life, to give Health First Studio a try. Not only did he love it, but he is now training regularly twice a week and is in the best health of his life.
I just can't praise Manu enough and highly encourage anyone (both children and adults) to meet him one day. If not to train, then to meet a very nice person. (August 2013)

---
Dad: "Highly recommended personal trainer "
Manu is one of a kind for kids or adults! Very highly recommended. (August 2013)
Warda Family (Marbella)
Nina: "Fantastic club, fantastic trainer"
Emanuel Poggio, Manu, is an exceptional trainer. He is extremely knowledgeable , his work ethic is undescrible, respectful and above and beyond inspirational!! I was the person that could eat everything she wanted and not gain any weight, until the years started to catch up with me, ouch!!
...I was referred to Manu by a good friend and started training with him a couple of times a week. In a 10 month period , I managed to lose 8 kilos, but aside from the weight loss I was a healthier person.
He also introduced me to other forms of exercise allowing me to find a healthy balance. He stressed the importance of the outdoors, so running and hiking were a given, iyenger yoga with carola polo and the list goes on.
He is a good and kind hearted human being with a genuine concern for all his clients. But Manu aside, the rest of the staff there are just as amazing . There is a little something for everyone at Health First !!! (September 2013)
Annabel Family (Marbella)
Annabel: "Fantastic club, fantastic trainer"
Not only does Manu give 100%, he is really conscientious and just the most lovely guy EVER. (January 2013)