Kala Kalua Marbella
share this page with a friend
Kala Kalua Marbella is a casual restaurant offering fresh seafood, cocktails and seating right on the sand at San Pedro Beach just 5 minutes from Puerto Banus. You were there? Please send us your review and grade. We would love to hear from your family!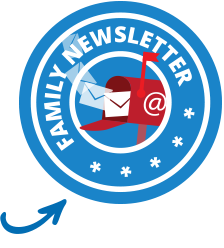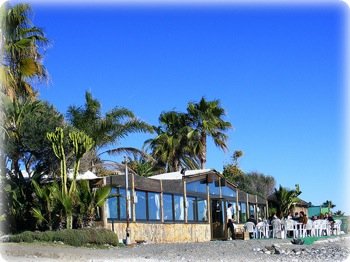 Kala Kalua is a great place to take the kids to eat typical Spanish cuisine right on the beach. Staff greets you with a warm welcome and the restaurant now offers an extended menu with mostly seafood as well as a few meat and children-friendly selections.

Location: Urb. Cortijo Blanco, San Pedro Beach (next to Nuevo Reino and the Wedding Palace).
Hours: Open every day except for Mondays for lunch and dinner.
Tel: +34 952 78 75 58
MarbellaFamilyFun grade: 9.8
---
Son's evaluation: The restaurant was very pleasant and it was right on the beach. The view was amazing, the food was very very good and the service was nice. The only problem was that the table was slanted because it was on the sand. I would really enjoy going back there and eat some octopus and anchovies. Grade: 10
---
Daughter's evaluation: I really enjoyed this restaurant although at first I didn't think I'd like it. But when I tasted the food I absolutely loved it. My favourite were the sardines and the octopus with potatoes. All the food was delicious although the desserts could have been a little better.

The atmosphere was great with the sand and the waves and the service was really nice. The only problem was that it could be uncomfortable to sit on an angle which might happen, because the tables were in the sand. Grade: 10
---
Mom's evaluation: Kala Kalua Marbella restaurant came as a total surprise for me. This little chiringuito has been in San Pedro for a while now and we live just nearby so I have witnessed a total evolution in the last 3 years. Kala Kalua started out as a simple bar that offered mostly cocktails and a bit of tapas. We´ve been there for a casual drink several times to watch the sun go down as it is perfectly located right on the beach with beautiful views of Gibraltar, Morocco (on a clear day) and the eastern part of Marbella.

This summer my brother and his family were in town and I suggested we have a casual light meal at Kala Kalua Marbella. Much to my surprise when we entered was an extended dining area right on the beach. The restaurant seemed to have doubled in size with lights all around giving it a real Polynesian feel and table-clothed tables that nearly touched the sea. The kids obviously loved it, because they could throw stones in the water and build sand castles instead of sitting patiently at the table.

All was well, however I was still sceptical about it all as were in August - the middle of the high season - and I was not expecting fabulous service or great food. Often times restaurants in Marbella become saturated and the quality decreases. Well, all my presumptions were blown away as the restaurant was well equipped with lots of staff who took our orders quickly and brought our food without a wait. They were friendly and helpful with plenty of comments and recommendations.

We ordered several salads, including a very tasty cooked red pepper salad in olive oil and vinegar. The olives they put on the table were so good they were scarfed in two seconds. We then tried their "pulpo" (octopus) which was to die for. My daughter and I like this dish very much and found the one at Kala Kalua Marbella to be excellent. It came with potatoes that were thinly sliced, boiled, and soaked in oil and paprika.
We had to try the sardines a la "espeto", which were so good that my sister-in-law became a converted fish eater. They were a bit on the small side, but there were seven that came in a portion, which was plenty. We also thought the grilled sea bass was amazing. Very simple - it came with some steamed vegetables and was grilled lightly and served with a little bit of lemon and salt. I also recommend the shrimp pil-pil - prawns stir fried in olive oil, garlic and chili.

I also managed to bring my dog along for the dinner and he sat quietly under the table and no one said a thing. I am not sure of the opening hours, but suspect they open only for lunch and dinner and close for at least a month during the winter. Many chiringuitos (beach restaurants) on the coast open according to the weather. If it rains or if it is too cold, they stay closed. Any sunny day is a good day for traffic.

And parking is never a problem. There is always plenty of space on the sand on the beach. Sometimes there is a "parking man" there to guide you into a spot. He is harmless and only expects a euro if you have one handy. Grade: 9.5
---
Dad's evaluation: Grade:
---
Robert's family (Kyiv, Ukraine) grade: 10
---
Dad: What a great surprise Kala Kalua Marbella was. I was expecting a limited assortment of fried seafood but was amazed at the fantastic selection of fresh fish, calamari and shellfish. Great for kids, we sat right on the beach. Service was excellent! Fast, attentive and courteous. Can highly recommend this restaurant for a casual, high quality seafood meal. Grade: 10
---
Back to top of Kala Kalua Marbella
Back to Marbella restaurants
Apr 06, 19 08:07 AM

The Marbella Football Academy - a high-performance Football Camp in Marbella enabling kids from 4 to 16 years of age to develop and excel in football.

Mar 26, 19 02:11 PM

Just a quick tip if your needing a NIE Number in Marbella... I was very happy with my self, read all the websites about getting your own NIE Number in

Mar 26, 19 02:09 PM

I am an enthusiastic and experienced teacher. I taught Biology/Science/Maths in Ireland from 2005 and gained my PGCE in University College Dublin in 2012.