Paintball Estepona
share this page with a friend
With 27,000 square meters and three different scenarios, Paintball Estepona offers stress relief, fun and exercise for the whole family. Located in Estepona approximately 20 minutes from Puerto Banus.
You were there? Please send us your review and grade. We would love to hear from your family!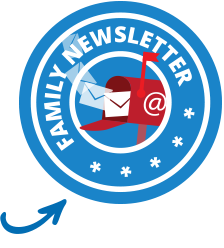 Children (over 7 years old) and parents can enjoy this fast paced sport of skill, intelligence, and agility where each player tries to eliminate the other opponents. This paintball club offers three different scenarios. Speedball - fast paced obstacle course with inflatable walls, artificial grass and night play. 4 x 4 Urbana - urban obstacles such as tires, trenches, cars and barrels. La Selva (The Wild) - shrubbed area with camouflage and natural obstacles.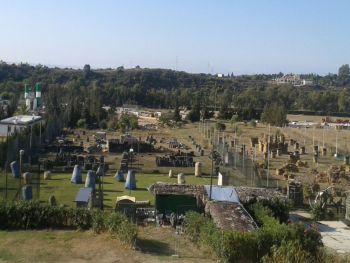 ---

Address: Finca Los Limoneros, Rio Padron, Estepona. GPS coordinates: 36°26´37.0" N 5°06´41.6" O. From Marbella take exit 159.5, which is the same exit for the Estepona Equestrian School. At roundabout take 1st exit and head toward the mountains following the signs for about 700 meters.
Price: Special offer on Wednesdays: 14.95 euro includes obligatory insurance, equipment, and 100 balls of ammunition. All other days: 19.95 euro. Or choose 29.95 euro for insurance, equipment and 300 balls of ammunition and a drink.
Hours: 10:00am - 7:00pm. (Max. play time 3 hrs)
Tel: +34 616 080 221
Email: info@paintballestepona.com
Website: www.paintballestepona.com
---
---

MarbellaFamilyFun grade: 9.5
---
Son's Evaluation: This is my first time playing paintball, so when I first got to Paintball Estepona I was really surprised, because I thought it was bigger than it really was. So I was kind of disappointed. But as soon as I started playing I had the time of my life.

First, they gave you a vest for your chest and another suit for protection. Then, they gave me gloves. You can choose either fingerless ones or total coverage. It´s better to take the ones that cover completely because you might get hit on the fingers. When you have put all your "armour" on (including a mask) you get to choose your gun with either 100 paintballs or 200 paintballs.

There are three different zones. 1. a jungles scene. 2. Castle scene with cars and tires. 3. Racing zone. My favorite one was the castle zone because you could see everyone from the top. Me and my friends loved playing paintball. Grade: 10
---
Mom's Evaluation: My son was invited to Paintball Estepona for a birthday party and although I was worried, as this was his first paintball experience, I needn´t be because he had such a great time. I´ve heard that paintball can be painful when the balls hit you and my son doesn´t have much natural padding, so I thought he would be turned off by this. Evidently, they can set the ejection on the guns, which influences the amount of pressure, so that it doesn´t hit so hard. I really thought that these 11 and 12 year old boys would come out crying to go home, but I was really wrong. On the contrary, they came out screaming for more. If you´re still not convinced you may want to try Laser Combat which is similar, but without pain whatsoever.

When you plan to go paintballing you need to make a reservation, so don´t just show up and expect to be let in. Make sure you call ahead of time to see if there are any slots available. Once you get there, they check you in and get you geared up with chest and back protection, a combat suit, and a mask. You should come with tennis shoes or other comfortable shoes that you don´t mind getting dirty.

After they go over the basic rules with you, they let you choose a field to play in. Once the sole survivor or the last paintball is gone you can either go home or choose to refill your guns for another 5 euros. We had 5 boys in our group and they played for about an hour. They say that there is a 3 hour maximum play limit. It´s a bit pricey, but I guess it may depend on how fast you go through your paintballs and/or how quickly you get caught. All in all, my son had a great time and we´ll plan to return with the rest of the family and a couple of friends.

If you are heading to Paintball Estepona from Marbella, take the same exit you would for the Estepona Equestrian School, which you will see signs for on the highway before you get off. At the first roundabout you may see a tiny sign here for the paintball if you really look out for it. If not, take the first exit. Then you will see a large Paintball Estepona sign on the right hand side after about 100 meters. Turn right, and then from here go up the mountain about 700 meters. The road is quite bumpy so be prepared. The paintball will be on the left-hand side at a finca called Los Limoneros. This driveway down is particularly bumpy and unpaved. Grade: 9.0
---
Anonymous Family Evaluation: September 2014
We went to Paintball Estepona some days ago, as we wanted to celebrate our son's birthday in a different and entertaining way. The kids were completely excited about the plan, though I was yet not sure whether it would be safe enough for their short age or not. I must say that all my worries disappeared when I saw the size of the guns they were going to use (they explained me that they are caliber 50, that's half of the normal size used for adults, so perfectly handle for them. Also, the bullets are also half the size and they are made with an easily breaking product, so the impact they receive is almost painless.

They have made some changes in the playing zones. In our case, they started practicing their shooting abilities in an area with several compartments (just like in police movies). There's also a totally new one, made from hay bales, with a high pyramid in the middle and a lot of barriers, and hide outs. Then the fast one with inflatable obstacles and the Urban one, apparently with a new design. The kids tried all of them, once and again, just making some stops to rest and refresh themselves (there was a resting/refreshment area with a kind of microclimate system) very necessary even in September.

We chose the "Maxi Pack" and paid 29,95 euros per person, as this included 400 balls for each. I know that's not so cheap when you pay for a group of people, but in the other hand we saved a lot with the food and the rest of stuff for the birthday, as they allow you to bring it with you and it was all home-made.

I'd like to add that the opening time has also changed, now you can go from 9 a.m to 9 p.m (Mondays and Tuesdays is closed) and I think the road has been fixed somehow, so it wasn't that bumpy. Grade: 10
---
Back to top of Paintball Estepona
Write your own review about Paintball Estepona
Return to Marbella Attractions
Apr 06, 19 08:07 AM

The Marbella Football Academy - a high-performance Football Camp in Marbella enabling kids from 4 to 16 years of age to develop and excel in football.

Mar 26, 19 02:11 PM

Just a quick tip if your needing a NIE Number in Marbella... I was very happy with my self, read all the websites about getting your own NIE Number in

Mar 26, 19 02:09 PM

I am an enthusiastic and experienced teacher. I taught Biology/Science/Maths in Ireland from 2005 and gained my PGCE in University College Dublin in 2012.