Marbella Childrens Activities - FORUM
share this page with a friend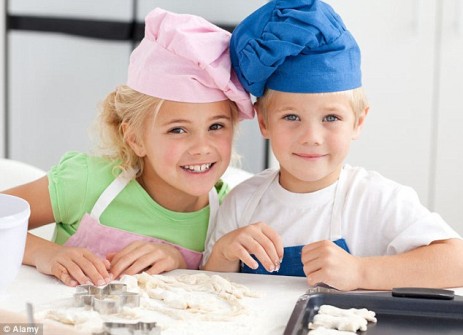 In the Marbella Childrens Activities Forum we organize all of the questions and experiences sent to and posted on Marbella Family Fun by our readers related to Marbella childrens activities, after-school programs, family attractions and so on.
Our forum includes: every kind of marbella childrens activity you can imagine, including: acting, dancing, sports, baking, indoor play centers, kids spas, activities for teens and more.  
There are so many fun things to do with kids on the Costa del Sol, all you have to do is click on a topic that interests you to read more.
Marbella Family Fun
> Marbella Children's Activities
Do you have a favorite Marbella childrens activitiy?
Feel free to send us your own questions and experiences, about Marbella childrens activities, whether you are just visiting Marbella or are a long-time resident on the Costa del Sol - we want to hear from you.
Scroll down to find the topics that interest you.
Have a question or recommendation regarding Kids in Marbella and the Costa del Sol?
Share your questions or feedback here - we'll post it to the community for their input!
What others have asked or shared about Kids in Marbella and the Costa del Sol
Click below to see contributions from other visitors to this page...

Marbella Children Activities Forum 
Aloha Golf boys club Aloha Golf boys Club, Ages 7 to 9 years old. 

Dance & Story Club at Funky Forest Every Wednesday at 4.30 we have Pre Ballet lots of classical musical and dances to learn Dont forget your good toes!
Chocolate Making Experience at the Mayan Monkey Mijas Chocolate Factory This hands-on workshop is a super, fun-filled introduction to chocolate-making for both big and small kids alike.
Marbella kids triathlon club The Marbella kids triathlon club (Club de Triatlon de Niños en Marbella) offers training in swimming, running and biking for kids approximately 8 years old (may be younger depending on ability) to 23 years old.
Marbella after-school activities Kids are back in school and we are all slowly getting into our routines. However, you are not quite done yet.
Le Petit Milk & Roses Welcome to le petit milk & roses, the only kids spa in Marbella.
Teenagers in San Pedro and Estepona Hello. I would love some up to date advice on what day and evening activities are good with teenagers this year.
Karate training Costa del Sol Does anyone know of availability of Karate classes for an 8 year old boy ?
What to do on a Sunday We will be visiting next week for the first time and we will only be there Sunday and Monday. I forgot most places close on Sunday. Any suggestions for Marbella childrens activities?
Animal farms Does anyone know of any animal farms that you can visit with children, and if so what types of animals they have?
Piano teacher in English I'm trying to find an English speaking piano teacher for my 6 year old. Can anyone recommend someone?
Activities for teens in Marbella My oldest daughter and her boyfriend are 18 and we are comfortable with them going to clubs. Do you recommend any?
Rancho del Rio horse riding in Spain RDR Saddle Club meet up every Saturday, 10am until 2pm we learn how to take care of the Horse.
Puerto Banus Sunday kids play tent Come and play and make new friends!
Forumula Fun Based on the Costa Del Sol organising Slot Car Events.
Fashion workshop Have fun, make new friends AND learn how to recycle your old clothes into unique items you'll want to wear again!
Wildside Survival Forest School for kids Each weekend group meets for two hours and is action packed with fun, learning, games and education in outdoor skills.
Boy scouts in Marbella I wonder if you can help me, I would like to get my son into a scouts group. Is there one on Marbella ?
Marbella teen nightclub Vibes The Marbella teen nightclub Vibes is hosting a teen disco for teenagers aged 11 to 17 years old.
Skate parks in San Pedro de Alcantara Does anyone know of any skate parks in San Pedro de Alcantara?
Family holiday in Puerto Banus i was just wondering could i have your personal view of puerto banus and have you any tips for a nice holiday ?
Things to do in summer for a 17 year old girl I have a long summer break ahead, about 3 months, and I have nothing to do.
Indoor activities for children As it is expected to rain much of this week are there any activities for a 2 yr old and a 4 yr old? Such as an indoor play centre?
Family Fun in La Lina Gibraltar area My sister and brother will be joining me in La Linea and I have to plan some fun in April. maybe you could assist me with some offers?
Summer in Marbella We will be spending June 2011 in San Pedro and have 2 children 5 year old boy & 3.5 year old girl. Can you please recommend some activities?
Galaxia indoor and outdoor play center Galaxia is a huge indoor and outdoor play center, located in Guadalmina commercial center, near San Pedro.
Children´s sailing courses in Puerto Banus I am wondering if there is a Sailing Club in Puerto Banus that offers private lessons/childrens course in summer 2011?
Entertaining kids in Marbella Hi there, may sister has sugested that both our families should visit marbella in the summer. However, we have 2 16 year old girls and 1 8 year old girl. What Marbella childrens activities are there?
Activities for teenagers in Marbella As I know Marbella so well parents often ask me what I do, and so I thought it would be useful for me to share what I do when I'm not at school, to show them that Marbella has a lot to offer...
Camelot Park La Canada Marbella Get plenty of shopping done at La Cañada shopping center while you leave the kids to play at Camelot Park La Canada Marbella.
Childrens Christmas activities Is there a schedule of Children's Christmas activities in and around Marbella available?
Laser combat Malaga Laser Combat Malaga is a fun and unique activity in Andalusia that is created to learn the skills and tactics of combat fighting.
Teenage summer nights in Marbella I am bringing 4x 15 year olds to Marbella in the Costabella area in August.
Buggy Safari Marbella We had a fantastic day out with the new company called Buggy safari marbella.
Bicycle rental Marbella Make the most of your holiday and spend the day out on a bike with the whole family.
Crocodile Park Torremolinos It was a bad experience.
Teenage activities I was wondering about parties for 16-year-olds that are just as fun as British one, like big house parties etc?
Encuentros familiares Me intereso por algún lugar donde mis hijos de 3 y 4 años se relacionen con otros niños de habla inglesa.
Free activities in Marbella Do you have a list of free activities available to families visiting Marbella?
What to do in rainy Marbella Do you have an article on what to do in rainy Marbella.
Aquaparks near Marbella I have heard that the park is only open in the summer months, could you please tell us what those months are?
Kidz Kingdom Summer schedule Kidz Kingdom indoor playground in Estepona will be hosting a series of different activities to entertain you and your children throughout the summer.
Segway Tour Malaga For an incredibly fun way to sight-see Malaga, check out Jose's www.segwaymalagatours.com.
Dolphin Experience at Selwo Marina Experience dolphins close up for the first time in their own environment with SPLASH, a new attraction for the whole family at Selwo Marina
Marbella Childrens Activities - Related articles
| | |
| --- | --- |
| | For information on schools, camps and after-school activities visit our forum on Marbella schools and camps |
| | |
| --- | --- |
| | For tourist activities with children see our forum on Marbella Tourism. For camps see our forum on Marbella Schools & Camps. |
If you have an experience about Marbella childrens activities you would like to share or a question you would like answered, please let us know. We are always ready to help out.

Return to top of Marbella childrens activities