Best Marbella Schools 
share this page with a friend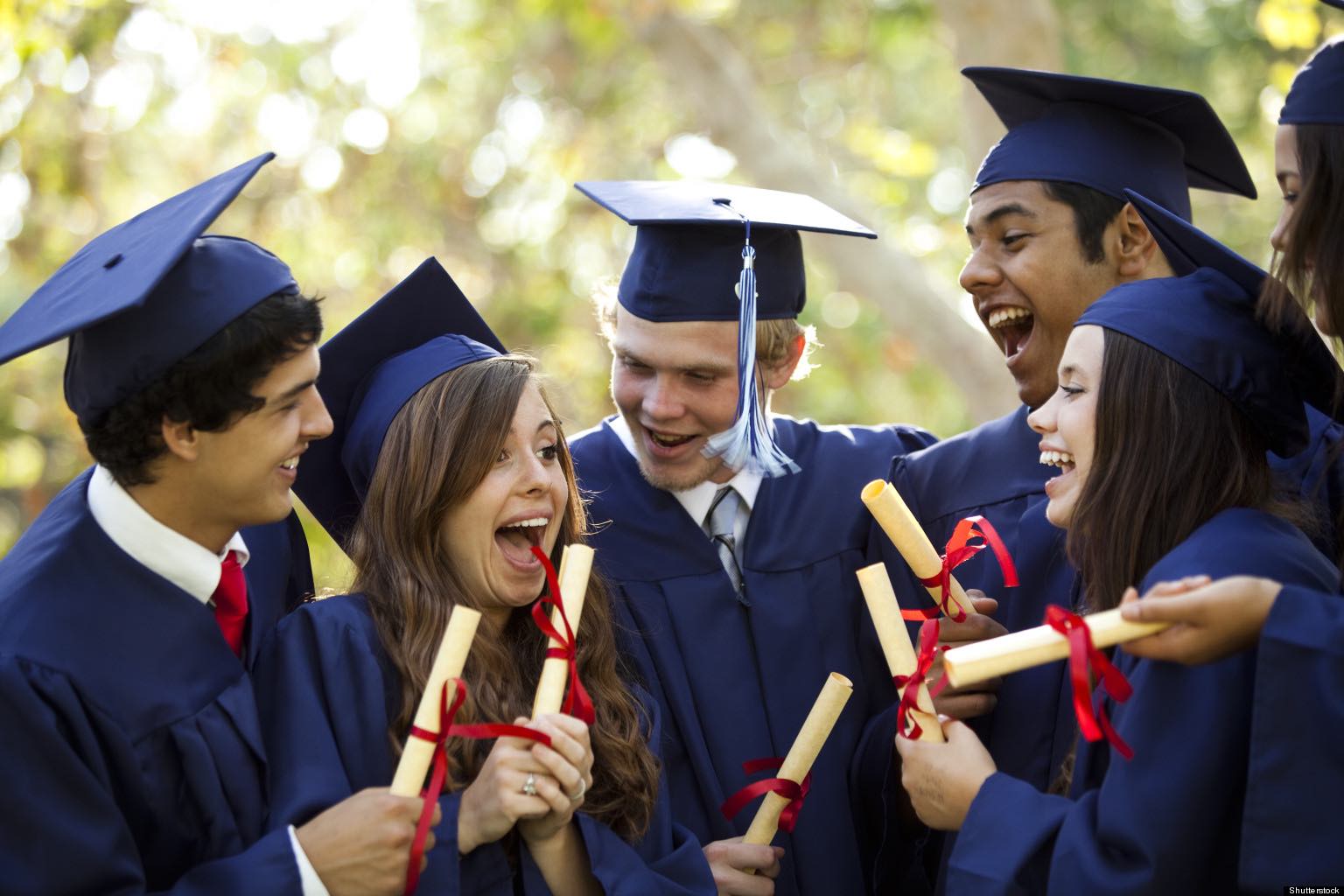 So what are the best Marbella schools for your kids? The good news is you have the luxury of choice as the Costa del Sol offers a wide range of private and state schools for both younger children as well as  teenagers between 13 to 18 years of age.
To provide an authoritative view on the topic from a local insider, we invited Melissa Garrett - a long-term teenage resident of Marbella - to share her perspective on the best Marbella schools and different programmes available to teens living on the Costa del Sol. For more information on schools in the region, check out our Complete Guide to Schools in Marbella.
BEST ENGLISH LANGUAGE Private Schools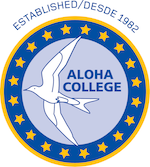 Aloha College in Nueva Andalucia delivers a British-style education while at the same time offering education in Spanish language and culture, enabling students to gain qualifications from both the British and Spanish examination systems. 


Laude San Pedro International School in San Pedro de Alcantara offers excellent facilities, a complete British education and Spanish Bachillerato on the Costa del Sol to pupils from 2 to 18 years of age.


Mayfair International Academy in Estepona is a private international school providing education for children aged 3 to 18, following the British curriculum.  The school is located in Atalaya Park and offers daily bus service from Las Chapas and Sotogrande.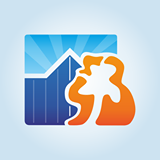 Sotogrande International School located in Sotogrande is an International Baccalaureate school and learning community, offering high quality, personalised learning in English for children from 3-18 years of age.


Swans International School in Marbella offers primary and secondary education following the British National Curriculum for 3 to 18 year olds.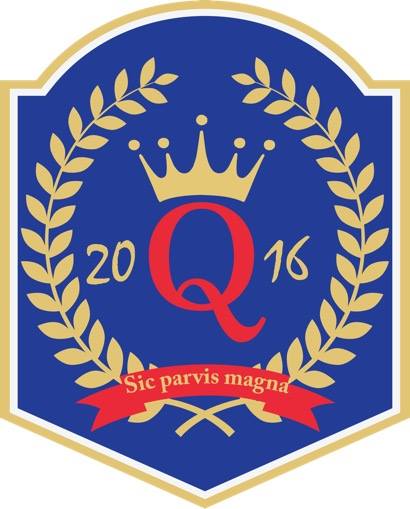 Queens British Grammar School is a new private school in Cancelada that aims to provide an outstanding British style education, and a family atmosphere where staff and children have fun learning together.


English International College, Urbanizacion Ricmar, Ctra. de Cádiz-Málaga Km. 189,5, Marbella, Málaga, Spain, Tel: +(34)952-83-1058/9

European Sixth Form College, Urb. Valpinomar N°2, Jarales de Alhamar, Ctra. de Cadiz N340 Km 196,5, Mijas Costa, 29649, Málaga, Spain, Tel: +34 952 933 249

St Anthonys' College, Camino de Coin Km 5,25 Mijas Costa, Málaga, Spain 29649,     Tel: +34 952 47 31 66

Benalmadena International College, Calle Catamarán s/n, Nueva Torrequebrada, 29630 Benalmádena Costa, Spain, Tel: +34 952 561 666

Novaschool Sunland International by Novasoft, Crta. de Cártama Estación a Pizarra. 29580, Cártama Estación, Malaga, Spain, Tel: +34 952 42 42 53


The British College, Urbanización Torremuelle, C/ Paseo del Genil s/n, 29630 Benalmádena Costa, Málaga, Spain, Tel: +34 952 44 22 15
BEST European Language Private Schools IN MARBELLA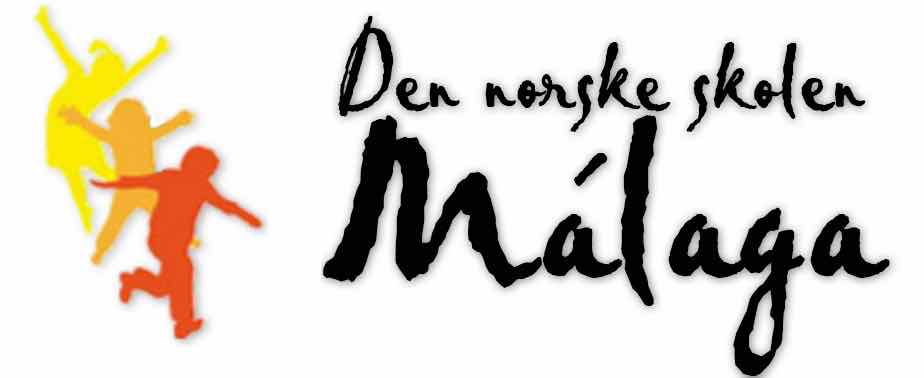 Den Norske Skolen follows the National Norwegian curriculum and offers modern, high-quality education methods in a safe and familiar environment. It is the only Norwegian school on the Costa del Sol, conveniently located in Benalmadena.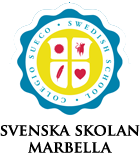 Svenska Skolan is a recommended Swedish preschool and primary school in Marbella subsidised by the Swedish government and following the official Swedish curriculum.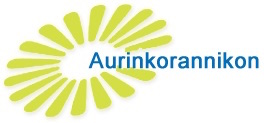 Escuela Finlandesa, Calle Jose Salik 4, 29640 Fuengirola (Málaga), Spain. For more information about this school, please contact tel: +34 952 476 193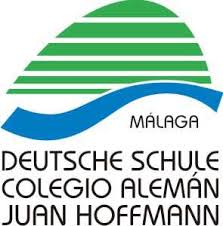 Colegio Alemán Juan Hoffman, Deutsche Schule in der Provinz Málaga, Apartado de Correos, 318, 29600 Marbella, Spain. For more information about this school, please contact tel: +34 952 830 136
Tutoring and University Entrance Exam Coaching

Tutor Me This is a highly recommended programme in the community, enabling B performance students to attain the skills needed to attain A* results. The organisation also provides university entrance exam preparation, including: A-Levels, IB, IGCSE and SATs for the American University systems.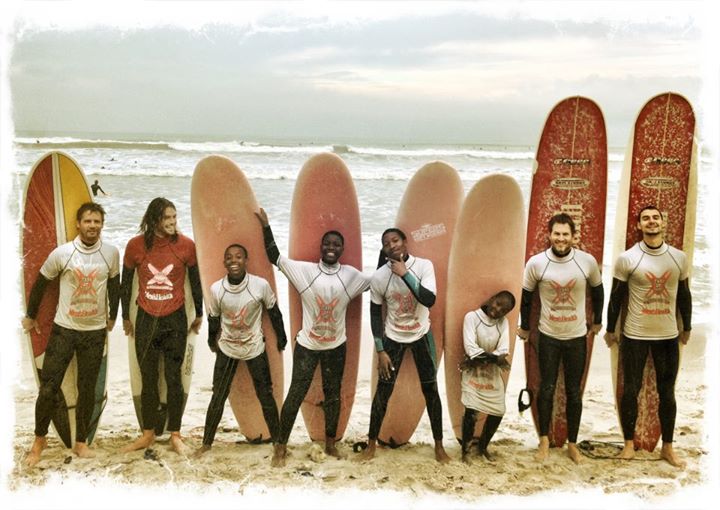 Tutoring Service in History, English, Essay Writing for Secondary Students. As part of his experience, Nick has also led interventions for attainments in primary school core subjects using the outdoors, and worked with children in the UK care system who are in crisis with behavioural issues using the outdoors therapeutically.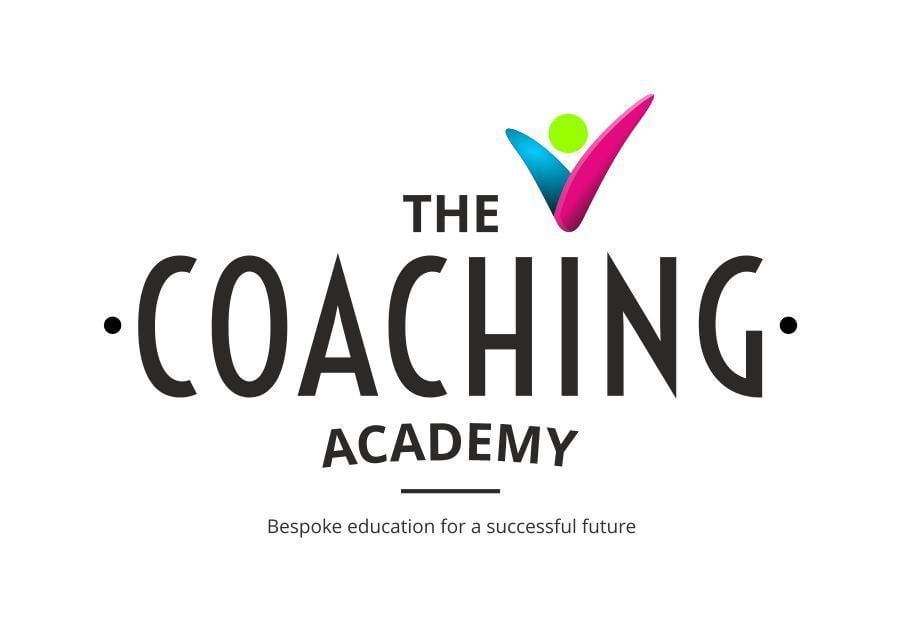 The Coaching Academy is a niche educational establishment that offer an interesting alternative to mainstream education. An individualised teaching and learning for young people engaged in elite sports training where their busy sport schedule makes it difficult to attend conventional school.

Universities and Graduate Programmes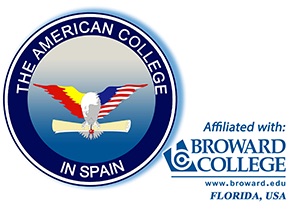 The American College in Spain is the first American University in Andalucía. Students begin their first two years of university career in Marbella and later transfer to a traditional four-year university.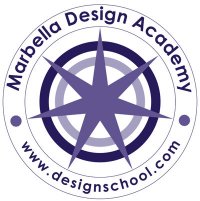 Marbella Design Academy offers official Bachelor of Arts (BA) degrees in Interior Architecture, Graphic Design or Fashion Design and is considered to be among the leading design schools of its kind in Europe and also among the best Marbella schools.

AN INSIDER'S VIEW TO THE BEST MARBELLA SCHOOLS FOR TEENAGERS
So, you're moving to the Costa del Sol? Perhaps one of the biggest things on your mind is "where am I going to go to school if I don't speak Spanish?" or "What is the best school in Marbella?' Well don't worry too much, having moved to Marbella myself at the age of 13, I have been there and I live to tell the tale.
Along the coast from Fuengirola to Sotogrande there are many options available to you when deciding where to go to school. Of course, I'm sure you will all be thinking the same thing, "I just want a normal school", but what you must remember is that over here in Spain things work a little differently. Instead of the familiar system in the UK of state and privately funded schools, in Spain there are other alternatives.
English Language Private Schools
European Language Private Schools (German, Swedish, Norwegian)
Spanish Language Private Schools
Spanish State Schools
The type of school I went to was the first of what I have defined to be the main four categories of schools in Spain: the English Language Private Schools. These could be considered to be the closest you will get to the conventional English school, the main difference being that the majority here come with a hefty price tag.
These schools offer the English National Curriculum, allowing you to take the same exams, your GCSES and A-Levels, as your friends back in home. This is a necessity if you are planning on going to University in England, and should also be remembered that these qualifications are regarded highly all over the world. Some, namely Sotogrande International College, also offer the IB qualification, which is similar to A-levels and is also recognised in universities worldwide.
Most of the English private schools listed go up to the age of 18, and allow you to take either your AS and A-levels at their Sixth form, or the Bachillerato if you go into the Spanish sector. However, of course this is not for everyone, and it is not compulsory to continue with your education after the age of 16.  
If you are looking to take some additional qualifications, or do you're A-levels in a more "college – like" way, then there is the European Sixth Form College situated in Calahonda. They offer a range of subjects and are a lot more flexible than any of the other sixth forms on the coast. Additionally they are much less expensive and, although there are fees to pay, they are not as high as the alternatives. Worth a look if you want to continue in education without the stresses of traditional school. 
Sign up for updates to the best schools in Marbella and the Costa del Sol here.
Teenage Reflections on Marbella's English Private Schools
When it comes to selecting the best Marbella schools among the private English ones along the coast, keep in mind that they vary quite considerable in terms of what they expect from you as one of their students. Depending on where your strengths lie, it is possible to find one just right for you. That is, if it's not too far for Mum or Dad to drive you everyday!

I went to the English International College (EIC) from the age of 13 and enjoyed every moment of it. Nevertheless, if you are the type of teen that would rather sit back and relax then this is not going to be the school for you. Instead, be prepared for a heavy workload and high expectations from your teachers. Throughout the secondary school, pupils are helped and guided towards applying to the best Universities in England, including Oxford and Cambridge and that means there is a reasonable amount of pressure on you as a student to work hard.
Despite all the work, the EIC also allows you to play hard.  It has a fantastic range of sport facilities including a large outdoor swimming pool and Astro-pitches. Throughout the academic year they arrange many fun and unique events every year such as a triathlon, Marbella mile and the sixth form barbeques, which involve a whole lot of fun on Segway's and a spot of zorbing!
Also, if you are the type of person who loves to have a part time job, the EIC may not be the best place for you. Although they do encourage outside activities, they would rather that these did not distract you from your studies, so perhaps stay away from those CVs for now!
The best way to get a real feel for the private schools is to schedule visits to each one of them. Meet the teachers, tour the campuses and talk to students there. The private English schools follow the English national curriculum and each offers their own areas of focus.
Had enough of Mum and Dad and fancy a try at boarding? Many consider Sotogrande International School to be among the best Marbella schools. This is a school like any other except that from the age of 14 you are able to take one of the 150 places at their new boarding faculty. This is the only International boarding school on the Costa and is definitely the place to go if this is your cup of tea.
Housed in a former 4* hotel, the buildings are lovely and you will feel right at home, that is until you remember you are actually at school. Whilst at SIS you will be studying the IB programme, an alternative to GCSE's and A-levels, which is gaining recognition around the world. The IB programme is not for the faint hearted, and although I didn't study this myself, I had friends that did, and I didn't see too much of them under that pile of homework!
SIS also hosts the annual international school basketball tournaments and is considered the team to beat when it comes to all sports competitions along the coast.
If you are moving over from another European country, you too have private school options which are considered to be among the best Marbella schools. The Costa del Sol offers privately funded education in German, Swedish, Finnish and Norwegian.

BEST Spanish LANGUAGE Private Schools IN MARCELLA
Want to become one of the locals? The Costa del Sol offers some fantastic Spanish private schools. These offer the Spanish curriculum and lessons are taught in Spanish, or in some, are offered bilingual, which is perfect for those who really want to pick up the language at a fast pace. You can review the comments from the community on the Spanish schools which are also ranked among the best Marbella schools.
Spanish Private schools such as the new Atalaya College in Benahavis offer fantastic state of the art facilities and you wont he short of space to chill out with your friends. 


Colegio San Jose follows the Spanish curriculum from "infantil" to "secundaria". Located in San Pedro Alcantara.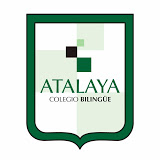 Bilingual Colegio Atalaya, Urbanización El Marqués, Calle Pico Alcazaba, 24-28, 29680, Málaga, Spain. For more information about this school, please contact tel: +34 952 003 171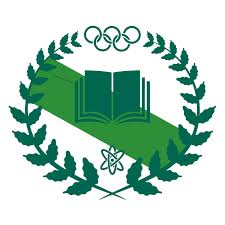 Colegio Alboran, Urb. Ricmar, s/n 29604, Marbella, Spain. For more information about this school, please contact Tel: +34 952 839 645

Colegio Torrequebrada, Ronda del Golf Este, n° 11. Urbanización Torrequebrada, Benálmadena, Málaga, Spain, Tel: +34  952 57 60 65

Colegio Maravillas, Calle Santiago Rey s/n, 29630, Benalmádena, Spain, Tel: 952 442 633
BEST Spanish LANGUAGE State Schools IN MARBELLA
Finally, there are the Spanish state schools, which are funded through the state with no fees payable by Mum and Dad, much like in the UK. However, much like the private Spanish schools, you will be learning the Spanish curriculum, in a smaller setting too than in the Spanish private sector.
If deciding to go to any Spanish school, whether it is state or private, it is worth remembering that you will gain Spanish qualifications, which may make is harder when it comes to your university applications back in the UK, although your Spanish will be perfecto, and you may not have a uniform either!
Still looking for more? Check our this blog created by the community on a Complete List of private and state Spanish primary schools.

Spanish Schools in Marbella - a Teen Perspective
If you are considering opting for a Spanish state school, you must be aware that there are catchments areas for these, so this is something to make your parents aware of if you have one in mind.

However, when it comes to Spanish schools, both private and state, my expertise wavers and it is difficult to objectively state how they rank among the best Marbella schools. I don't have any experience with Spanish schools, although from what I have heard from friends that have attended them, it's been a mixed bag of reviews.
With that being said, one thing they can all agree on is it's very tough to begin with, as all your lessons are in Spanish. So not only are you trying to learn the content of the lessons, you first have to decipher what the teacher is actually saying.
If you are the type of person who loves a challenge and really want to engross yourself in the culture of your new home then go for it! Having gone to an English school myself my Spanish is okay but not great, and this is definitely something I wish I had worked harder at!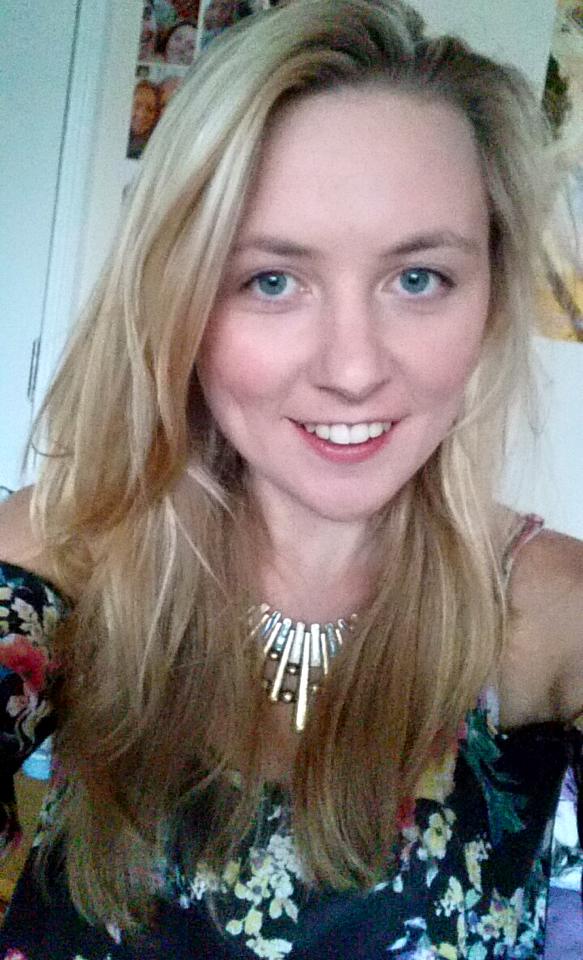 About the Author: Melissa Garrett
Born in Colchester, Essex, Melissa spent 5 years attending an English Private school in Marbella. After leaving the English International College, she returned to the United Kingdom to continue to study her A-levels. She then went on to attend The University of Kent where she is currently studying English Language and Linguistics. She regularly returns to her family home in Marbella, and has now been here for a total of 8 years.
School Accessories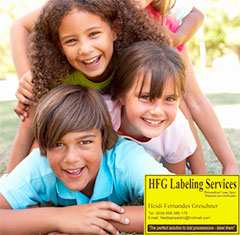 HFG Labeling Services provides a wide variety of name tapes, labels and school accessories to make identifying your children's personal items easy.  Tired of losing expensive school uniforms, pencil cases and shoes?  Solve the problem with a quick and attractive label solution from HFG Labeling Services.
Best Marbella Schools Forums and Related Articles: