| | |
| --- | --- |
| Marbella International University Centre  | |

share this page with a friend
Marbella International University Centre (MIUC) provides higher education at both BA and MA levels, in four major areas: media, communications, international relations and business. 
The institutional partnership signed between MIUC and the University of West London (UWL), afford all MIUC students the opportunity to obtain a UK-validated degree delivered by our experienced MIUC Marbella faculty. 
The student-centered approach at MIUC combines small study groups with digitally equipped facilities, ensuring our students are provided with the specific knowledge and skill sets required to succeed in today's competitive global job market. All programmes are taught in English.
Their mission is to develop a university that is international in its mind-set and teaching methods so as to enable Faculty and students, who are of diverse ethnic and cultural backgrounds, to live, learn and explore together.
Located in a tranquil area of Marbella, walking distance to the city centre and the beach, this Marbella international university is a secure and gated campus with a beautiful landscape and sea view that boasts multimedia-powered classrooms equipped with interactive whiteboard projector screens integrated into the Blackboard learning platform, a media lab and library, as well as an indoor/outdoor canteen, car park, tennis court, and a swimming pool.
For more information please visit their website www.miuc.org, pop in for a visit or call them on +34 952 860 000.
MARBELLA INTERNATIONAL UNIVERSITY CENTRE

 SERVICES

All degree programmes at Marbella International University Centre are taught in English, to ensure students future success in the increasingly competitive international job market. 

bACHELOR
BA International Business
BA International Relations
BA Marketing & Advertising: Communications & PR
MASTER
MA International Business Management
MA International Relations
MA Marketing & Advertising: Communications & PR
STUDY IN ENGLISH IN MARBELLA
Personalised guidance and mentoring from professors dedicated to the student's personal growth and professional development.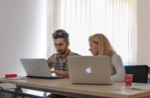 Each student is assigned a Personal Tutor upon enrolment who will be available for private tutorials to reflect on the student's overall progress, make plans to further develop and strengthen weaker areas. Additionally, academic Support Classes that are designed to fine-tune the necessary skills for academic success such as Research Methods, How to Write an A+ Analysis and Public Speaking among others. MIUC Faculty provides students with a unique combination of academic theory and proven practice ensuring each graduate is equipped with skills that last a lifetime.

All MIUC programmes comply with the Bologna Process and are recognised in the EHEA (European Higher Education Area).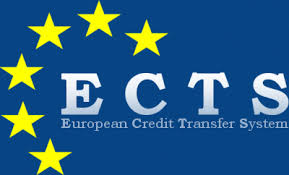 All our degrees are recognised in the 46 countries that comprise the European Higher Education Area. This means that MIUC complies with the principles underlined in the EHEA, making possible to ensure more comparable, compatible and coherent systems of higher education in Europe. This great advantage facilitates recognition of degrees and academic qualifications mobility and exchanges between institutions.
Global mind-set and exciting international atmosphere.


The programmes taught at MIUC are ideal for those with a global outlook and international aspirations, giving students the chance to take on modules that will develop their managerial knowledge as well as a more specific understanding of the international aspects of the subjects. Maximising the potential of each student will give MIUC graduates a significant personal advantage in an increasingly competitive job market, where companies are looking for so much more in candidates than pure knowledge or expertise.

Digitally equipped facilities that encourage students and faculty to share their ideas and knowledge.

All classrooms are equipped with interactive whiteboards and cameras that record image and audio of all lectures. These recordings, as well as the lecture slides that go through the interactive whiteboard are uploaded to Blackboard, a virtual learning environment and course management system that is pre-installed in the complimentary iPad each student receives upon enrolment. Blackboard's main features include student chat, student-teacher discussion threads, course contents, grade access and online assignment submission allowing students and faculty to easily share thoughts, questions, ideas and knowledge.
Safety on Campus.


Our campus is located at walking distance from Marbella's town Centre and the beach and is securely gated, counting with a 24h security service, the latest in electronic surveillance and access control systems at entrances and exits, ensuring faculty, staff and student's safety at all times.
View a world from varied perspectives and gain confidence to express yourself.


MIUC Faculty's vision and international background, together with an innovative and challenging teaching method where students are continuously pushed to question and critically analyse their surroundings, enables them to be independent thinkers capable of drawing their own conclusions and forming their own opinions taking various factors into consideration. This allows our students to effectively defend their point of view, hold an argument and express themselves confidently in any situation in life, professional or personal.

Academic Partnership between the University of West London and Marbella International University Centre

The University of West London (UWL) and Marbella International University Centre (MIUC) will be launching a suite of undergraduate and postgraduate courses from September 2016, following the signing of a Memorandum of Understanding in October 2015.  As of the academic year 2016/17, MIUC students will have the opportunity to earn a British degree, as our MIUC courses will be validated by the University of West London, a UK public university, named as the No. 1 modern university in London for graduate employment.
STUDENT TESTIMONIALS

CONTACT: 
Location:  Avenida Don Jaime de
Mora y Aragón, s/n
Finca El Pinillo - 29601
Tel: +34 952 860 000
Fax: +34 952 860 101 
Email: info@miuc.org
Website: www.miuc.org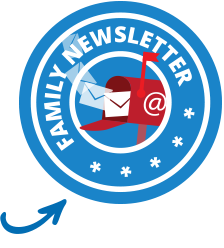 Related Pages