| | |
| --- | --- |
| The American College in Spain | |
share this page with a friend

The American College in Spain (ACS) is the first American University in Andalucía offering programs fully accredited in the United States. Students of ACS have a direct path to the US university transfer program or a means to enter top schools in the UK or Spain. They can begin their university career in Marbella and later transfer to a traditional four year university to complete their studies.
Students enrolled in ACS follow the first two years of a US curriculum and then transfer to the USA in order to complete their BA, BBA, or BSc degrees. Utilizing well-equipped facilities and small class sizes, ACS focuses on delivering engaging instruction in an environment that fosters critical thinking and academic success. It aims to provide students with the intellectual and social foundations necessary to prepare them to lead fulfilling lives as competent, committed, and compassionate members of a global society.
ACS concentrates its principle studies in the following areas:
International Business
Business Administration
Economics
International Relations
Sports Management
Political Science
IT
Accounting
Psychology
Sports Management
Public Relations
Marketing
 

ACS offers a US style curriculum within the framework of the American College in Spain university system, which is characterized by its commitment to broad educational goals. In the US system, a student must complete a number of general subjects in a diverse range of disciplines before beginning his or her chosen field of concentration.
The US curriculum is based on a modular system known as credits or credit hours, and students are evaluated by 'on-going assessment', whereby a student knows on a regular basis how he or she is performing.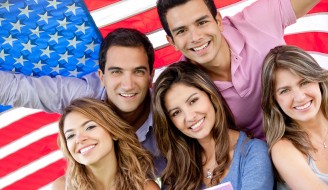 Transfer to a University in the USA, UK or Spain: Being part of a college based on the US university system allows students from ACS to transfer to most universities in the state of Florida or other institutions provided they accept transfer students and allow previously earned credits to count toward their degrees.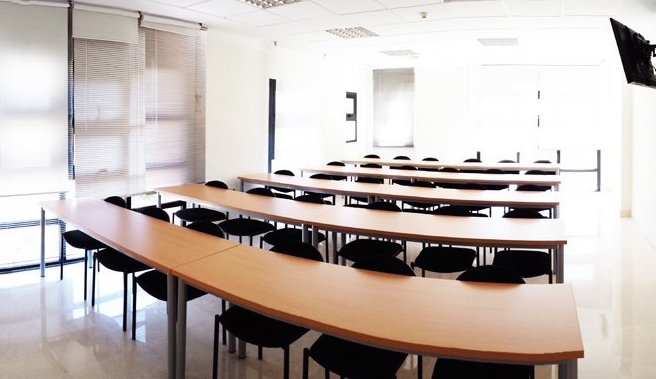 Testing Preparation: ACS offers a wide range of preparation for globally recognised University testing including: SAT, Cambridge, TOEFL and IELTS. Language testing is also available for Intensive English and Spanish.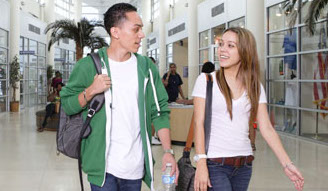 GED: The General Education Development Test encompasses five subjects which, when passed, certifies that the student has earned an American or Canadian level of academic skills. This would be equivalent to a high school diploma, or Bachillerato in Spain. The GED is an option for students who have not been able to finish high school and want to obtain a university degree.
World Class Soccer Programme: The American College in Spain has appointed Bobby Lennon as mens soccer coach. Now in his thirty-second year of coaching, Bobby Lennon has coached, played and managed professional soccer.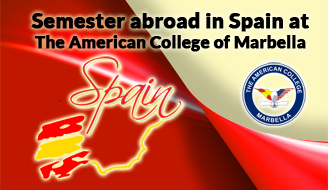 Semester Abroad in Spain: ACS offers a wide array of programmes for foreign students interested to study in Marbella, including: Spanish language, Art and Cultural Courses as well as Intensive English Language Courses for students aiming to perfect their skills with an accredited program. 

Affiliated with Broward College in Florida
The American College in Spain is academically affiliated with Broward College, located in Ft. Lauderdale, Florida. Broward College is accredited by the Southern Association of Colleges and Schools Commission on Colleges (SACSCOC) to award Certificates, Associate and Baccalaureate Degrees. ACS offers the Broward College curriculum and utilizes Broward's course numbers and titles, catalog descriptions, course outlines, criteria for faculty selection, grading system and overall academic standards.


Students enrolled in the American College in Spain can complete up to 60 semester hours of college credit which will be generated on an ACS transcript that is accompanied with a letter from Broward College that fully explains the cooperative program.


ACS also has a cooperative agreement with The American College of Dubai, a private educational institution in the United Arab Emirates (UAE). The college is licensed as an institution of higher learning by the Dubai Municipality and operates under the supervision of the Ministry of Higher Education and Scientific Research, which accredits its academic programs. 

CONTACT
Centro Comercial Le Village
Carretera de Istán, km1
29602 Marbella, Málaga, Spain

have a question or feedback about this school?
Pages related to the American College in Spain