Marbella Sports Events
share this page with a friend
Marbella Family Fun
> Marbella Sports Events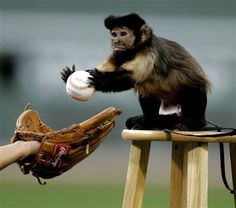 Marbella has a long list of sport organisations and different type of sports available for the young, the old, the residents and the holiday makers.  Here we have a weekly update of all the latest sport and leisure related events and competitions.  Click on an event that interests you to read more.
Feel free to send us any events you may of heard about or even be hosting yourself, whether you are just visiting Marbella or are a long-time resident on the Costa del Sol,We'll post it here absolutely free as long as its relevant to our family-focused content.  Enter the title of your event in the field below and follow the instructions.  Don't forget to include key information including: date of the event, time, location and any other details you feel are relevant for the community to know - we want to hear from you.
Scroll down to find the topics that interest you. You can find more sports in our Marbella Sports section

Do you know of a great Sports Event planned? Tell us about it!
We'll share your event with the community absolutely free when you follow the directions, below.
Sports Events in Marbella and the Costa del Sol
Click below to see details about events posted to this page...

Malaga La Liga matches We would like to watch Malaga play in La Liga or Champions League here in Spain and have tried to find out the ticket price. 

Golf society and partners I am spending more time here in Marbella and am looking for some golf partners and or a society that plays regularly (ideally not weekends). 
Taekwondo-ITF Taekwon-Do ITF is a Traditional Martial Art that was created by the late General Choi Hong Hi 9th Dan.

Duck n Dive Swim School Duck n Dive Swim School offers fun progressive lessons following STA (Swimming Teachers Association) Badge Scheme to motivate students of all ages and levels.
Atletico Las Chapas summer camp Atletico Las Chapas are running a football Summer Camp for kids aged from 3 to 14 years old.
Atletico Las Chapas Atletico Las Chapas is a brand new Marbella football club on the Costa del Sol where some of the best FA approved coaches provide a fun, structured programme for kids from 3 to 14 years old.
Swimming coach for adults I am looking for a swimming coach to help with ironman swimming training.
Badminton in Marbella or Costa del Sol Anyone knows about a Club or association to play badminton in Marbella area preferably?
Fishing on the Costa del Sol Anything on Sea, River, Lake fishing?
Teambuilding, sport & adventure Teamforyou.es is a Multiservice Agency conveniently located in Puerto Banus, the heart of Costa del Sol, Spain.
Quad Adventure Safari tours Costa del Sol Why not treat yourself and your family to a truly amazing way of exploring the scenic landscape with the Costa del Sol quad adventure!
Football clubs in Mijas I am looking for a football club in mijas costa for my son.
Polideportivos with a swimming pool I am looking for polideportivos that are in the Marbella to Fuengirola area. I don´t want to join a private gym. I just want to go and swim a few days a week.
Montenmedio among the best golf courses in Europe The Montenmedio golf course, located in Cadiz, is considered one of the top 20 golf courses in Europe according to a survey made by worldwide golfers over 6,974 golf courses.
Skate parks in San Pedro de Alcantara Does anyone know of any skate parks in San Pedro de Alcantara?
Calanova golf club - junior free The Calanova Golf Club offers a fantastic deal during the summer. Up to 16 years old childs play for FREE.
Can you help me find a race around Marbella? I a now prperaing for a marathon which I will run on the 5th of October. Does anayone know if I can test my skills during my holidays in Spain?
Bike repair in Marbella We have a fold up bike with a flat tyre (punctured?) and wonder if there is anywhere local to Puerto Banus that does repairs?
Marbella golf courses I am going to be in Marbella in July and would like some information on Marbella golf courses.
Fishing trips in Spain If you enjoy sea fishing , I found www.spanishfishingcharters.com to be provide a very enjoyable experience.
Bicycle rental in Marbella Make the most of your holiday and spend the day out on a bike with the whole family.
Martial arts I am looking for a club where I could practice Shotokan Karate. As well I would like to start aikido or Krav Maga.
Gyms in Estepona I´m looking for a gym I can use for the summer in the Estepona area.
Weekend family fitness Emanuel (Manu) Poggio, a qualified fitness instructor, and his team are leading a group of parents and their children in fun weekend family fitness days on the beach every Saturday.
Santa Clara Golf Marbella Santa Clara Marbella Golf School has just inaugurated a new metallic structure that will allow a smooth running of the School on rainy or warm days, giving protection to the players.
Fitness clubs in Marbella I would like to join a gym or exercise class in Marbella. What can you recommend?
Gyms in Fuengirola Two great local gyms I would personally recommend in the Fuengirola area are:
More Marbella sports...
AdventureSpain.com Fun for all the family. Some People Dare to be Different, They take up the Challenge to leave the beach behind, Travel away from the coast and into the unknown, - to the Mountains - to a Land that Time Forgot.
Marbella youth walks in Malaga mountains Marbella Town Hall´s Youth Delegation is offering walks throughout the mountains of Malaga province specially geared towards teenagers and young adults aged between 14 and 35.
Pink Ribbon Race in Malaga Join the Pink Ribbon Race in Malaga also know as La Carrera de la Mujer in support of breast cancer research on Sunday March 6, 2011 starting at 10:00am and March 7 at 10:30am.
Children´s sailing courses in Puerto Banus I am wondering if there is a Sailing Club in Puerto Banus that offers private lessons/childrens course in summer 2011?
Costa del Sol mountain guide I am looking for a private mountain guide to take me along trails in the mountains near Marbella/Malaga.
More Marbella sports...
Marbella dive trip Boat dive trip from Marbella harbour at the Thursday 27th of January.
Marbella Ladies Golfing Association Marbella Ladies Golfing Association is a friendly association which welcomes Ladies of all abilities living or holidaying in Marbella to come and enjoy a game of golf.
One 2 One scuba diving centre One2one diving is a PADI dive centre based in Torreblanca, Fuengirola, Malaga.
Female football in Marbella Inter Marbella CF are proud to announce that we will be creating a female youth setup Women and Girls, next season.
Bolton Wanderers FC International Soccer Camp International Marbella Club de Futbol is proud to announce that we have established a link with Bolton Wanderers FC International Soccer School.
More Marbella sports...
Crece Charity Football tournament in Marbella oin the fun at the CRECE charity football tournament in Marbella on Sunday November 21st starting at 10:00am.
Marbella charity golf tournament Marbella ladies golfing association charity golf day to be held at Rio Real Golf Club on Sunday 21st November 2010.
Golf for kids at Benahavis Senior Masters On the 16th of October at 16.00 a mini golf tournament for kids will also be celebrated.
Team Xtreme Marbella Team Xtreme Marbella offer group adventure holidays and corporate events in Andalucía, Spain...
More Marbella sports...
Laser combat Malaga Laser Combat Malaga is a fun and unique activity in Andalusia that is created to learn the skills and tactics of combat fighting.
Charity football tournament in San Pedro Costa Unida Football Club are pleased to announce that they are hosting a charity football tournament called The Foundation Cup ...
La Quinta Golf & Country Club Don Joaquin Moya Angeler, (Club President) was delighted to re-open the recently renovated Course C at La Quinta Golf and Country Club.
Bossaball Tournament Marbella 2010 Marbella town hall has organized a Bossaball tournament on La Bajadilla beach in Marbella starting July 16 and running until August 15.
World Cup Final 2010 in 3D How about watching the World Cup final 2010 Holland vs. Spain in 3D on the big screen?
Happy Divers Marbella diving school Happy Divers Marbella diving school & IDC College is a diving center located in Marbella Port.
Mijas Racecourse summer schedule Summer season kicks off in July at the Mijas Racecourse located just 20 minutes from Marbella.
Bicycle rental in Marbella Make the most of your holiday and spend the day out on a bike with the whole family.
Marbella Summer golf camp 2010 5 Day Kids Summer Golf Camps at Adam Freeman Golf Academy.
More Marbella sports...
Adam Freeman golf academy The only mobile Golf Academy operating from 14 different locations along the coast from Benalmadena to Estepona.
Yummy Mummys Marbella I just wanted to inform you that the new mum and baby exercise class will be starting next Tuesday @11.30...
Padel tennis in Marbella Why is padel tennis so popular in Marbella?
Last minute green fees The Marbella Golf and Country Club is the first golf course offering last-minute green fees on Twitter!
More Marbella sports...
Aquaparks near Marbella I have heard that the park is only open in the summer months, could you please tell us what those months are?
Marbella Summer Football Camp The I Marbella Football Camp 2010, a football summer academy, will be held in Marbella
International Summer Camp in Marbella Summer Camp at the Swedish School in Marbella from the 21st June until 13th August 2010.
For information on Marbella sights and tourist attractions see our forum on Marbella tourism. 

You can find more sports in our Marbella Sport section
For information on sport camps for children see our forum on Marbella schools and camps.
If you have an experience you would like to share or a question you would like answered, please let us know. We are always ready to help out.
Return to top