marbella medical and dental
This page is dedicated to Marbella Medical and Dental professionals on the Costa del Sol. They include feedback directly from the community as well as family-recommended practitioners locally. Just select the button you wish to browse and you will see that each page features a comments section so you can review how others rate the service providers. 

share this page with a friend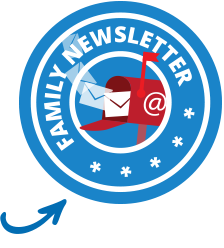 Whether you need a doctor for a routine checkup or a specialist for something more specific, Marbella offers an excellent variety of highly specialised and professional medical practitioners from all over world. Just select one of the buttons above to browse your chosen topic.
Of the utmost importance is finding the right paediatric services for your family, whether you are here on vacation or live here full-time. These pages were developed to provide families with a resource to find alternatives recommended by the community. We hope you will share your experiences with others who have the same interests. Marbella and the Costa del Sol offers among the finest experts in the world.
Have a question about recommended doctors in Marbella and the Costa del Sol?
Share your questions or feedback here - we'll post it to the community for their input!
What other visitors have said about doctors in Marbella and the Costa del Sol
Click below to see contributions from other visitors to this page...

marbella medical and dental articles
Do you have a tip on a great Marbella medical and dental practitioner?  Let us know about it using our Share a Tip feature or leave a Facebook comment, below.  We'd love to hear your perspective.

Triay Medical Centre
by: Kimberley 

This is a great place where all my family go. The reception staff are great, chantel is lovely! Dr Triay is great and very welcoming and the lady who is the gyno (cant remember her name) is also lovely. no complaints about this clinic at all. kim x
Erling Joelson dentist Marbella 
by: Jennifer 

Erling Joelson in Diana Park. Doesn't advertise on billboards or glossy mags. Just word of mouth (pardon the pun). Excellent service - I had implants and crowns. Thoroughly recommend him.
Gynecologist- Dr Berral 
by: Samantha 

Dr Berral in the center of Marbella is fantastic. He is British trained and formally head of Gynecology at USP. His own private clinic is conveniently located with easy parking and the staff are all so helpful and friendly. I have personally received care from Dr Berral throughout my pregnancy (he offers all types of gynaecology services in addition to pregnancy) after having been given terrible treatment at Hospiten. Here is a link: Dr. Berral

If you have a recommendation for our page on Marbella Medical and Dental practices, let us know about it. We'd be glad to share your feedback with the community.