Malaga for Families
share this page with a friend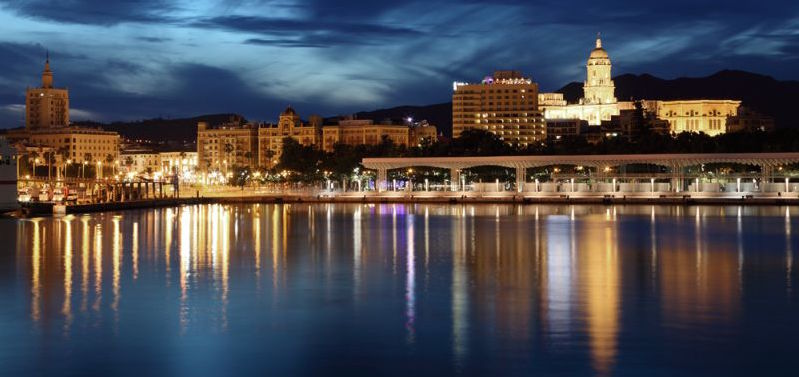 Malaga is perhaps best known as the place you land when you come to Marbella for your holiday. But what most people don't know is that this city has an extensive amount of history behind it, as well as being an up and coming place in terms of things to do.
It began to grow rapidly from the 1960s due to the large amounts of tourists passing through it due to the airport, and today, there is now a high-speed train that runs straight to the capital in just under 2 and a half hours.
Many people that come on holiday to the Costa del Sol tend to overlook Malaga city, and see it purely as a place to land.  What they don't appreciate it not only is it the birth place of Picasso but it also accommodates Spain's second largest port and has a very important commercial centre. Other than the airport, Malaga is perhaps best known for being the birthplace of Picasso, a fact that the people of Malaga are very proud of. Today, the growing number of cultural attractions which benefit the soft golden- sand beaches and sparkling Mediterranean make this a very popular destination. In the last decade, more than 20 museums have opened in the port city showcasing everything from paintings by art world heavy-hitters to rare automobiles.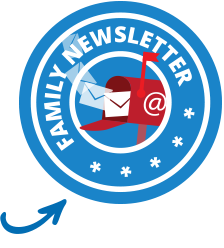 A City Undergoing a Cultural Renaissance
Throughout the past few years, it has been growing considerably in terms of culture, and the cultural experience for toursits. Now with over 30 museums to offer, it's no wonder that Malaga has been named the 4th best place in Spain for cultural quality, according to the "Observatorio Cultural de la Fundacion contemporanea".
Furthermore, the city is becoming more and more popular by expats. St George's British School of Malaga, is situated in the city, and as an English Private school this helps to attract many more people to come and settle in this diverse and wonderful city, that is often overshadowed by the glitz and glam of Marbella.
Top 10 Things to Do in malaga
1.El Caminito Del Rey - This path is said to connect hoards of historical treasures and gorgeous scenery". The historic footbridge is built 105 meters high in the air, and is a combination of the famous Boardwalks and hanging footpaths above the Guadalhorce gorge. 
2. Visit the Picasso Museum – As we have already mentioned,  this is the birthplace of the infamous Picasso, and in October 2003, the Museo Picasso was opened to the public. It houses over 285 of his works, all of which have been donated throughout the years by members of his family. Being in Spain, the Museum is largely in Spanish, however there are guided tours in English on Wednesdays at 11.30am. This Museum is definitely not one to be missed if you are a fan of culture and art and will only cost you €7 to get in!
3. Shop 'til you drop at Plaza Mayor – Plaza Mayor is a large outdoor shopping centre located on the outskirts of the city, close to the airport. It consists of many popular fashion, shoe and home ware stores, as well as having another part dedicated mainly to eateries and a large megaplex cinema with 20 screens. They show many films in both English and Spanish. Additionally they have a large bowling alley and also house an Ice rink in the winter, so it really is a fantastic place to go with all the family!
4. The Malaga Ferris Wheel - officially named the Noria Mirador Princess is a stellar, 70 meter-high observation wheel based in the port. The trip takes approximately 15 minutes, during which the wheel makes three full turns.
5. Visit The Russian Museum – This is a very new museum which only opened in March 2015. It houses and exhibits pieces of art from the Russian Museum in St. Petersburg, which it separates into nine themes. These include: "old Russian art", "The Vanguard" and "Art after the death of Stalin". This is the only museum in Spain that exhibits Russian art and holds over 100 important pieces. A standard entry fee will cost you around €8.
6. Segway Malaga Tours - offers the absolute coolest way for you and your family to discover an amazing city! The city is currently undergoing a cultural renaissance and there is no better way to experience it than on a Segway.
7. The Pompidou Centre - This exciting new cultural experience opened just a few days after the Russian Museum and offers yet a different type of art to those previously mentioned. The centre here is on a smaller scale to the original, which was constructed in 1977 by the French President Georges Pompidou. The centre has an iconic glass exterior and exhibits both temporary and permanent works of art from the twentieth and twentieth-first centuries. To experience this fantastic centre, it will cost you approximately €9.
8. Take a stroll down to Malaga Port – If you find yourself wanting a break from the intensity of culture that this city has to offer, why not go for a walk down to the port. As the country's second largest port it has many bars and cafés where you are able to sit and relax, whilst taking in the stunning views of the harbour.
9. Carmen Thyssen Museum - This is a great way to introduce kids to art and culture. Located in the Moorish part of the city, the Carmen Thyssen Museum is housed in a Renaissance palace which has recently been restored. The museum is named after Baroness Carmen Thyssen-Bornemisza, who has given much of her personal art collection to the city to be displayed. 
10. Automobile Museum - the Automobile Museum of Malaga, which has 85 vintage cars on exhibition in a space of 6000 square meters. They are displayed in thematic groups by the years they were produced. These groups are the Belle Epoque, The 20's, Art Deco, La Dolce Vita, Dream Cars, Eccentricity,  Popular Cars, English Tradition, Alternative Energies, and Tuning.
Why not have a have a look for yourself at our Things to Do section - you'll be surprised!
malaga calendar of events
About the Author: Melissa Garrett

Born in Colchester, Essex, Melissa spent 5 years attending an English Private school in Marbella. After leaving the English International College, she returned to the United Kingdom to continue to study her A-levels. She then went on to attend The University of Kent where she is currently studying English Language and Linguistics. She regularly returns to her family home in Marbella, and has now been here for a total of 8 years.