Marbella holiday rentals

share this page with a friend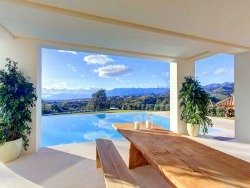 Families searching for Marbella Holiday Rentals often find it difficult to know how to choose the right location and type of accommodations for their stay on the Costa del Sol. The key questions that are among the most frequently asked are:
What options are available?
What is the best location with kids?
Which agencies are the most reputable?
Do the pools in holiday rentals ofter safety gates for children?
This blog is where you can post your specific questions on holiday rentals to get answers directly from the community.
Recommended holiday rental services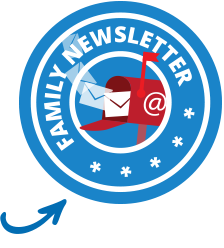 Have a question about Holiday Rentals in Spain?
Share your questions with us - we'll research it and answer it for you!
What Other Visitors Have Asked about Holiday Rental in Spain
Click below to see contributions from other visitors to this page...

The practical kitchen Top Tips - Marbella holiday rental 
When tourists decide to rent a holiday home during holiday they don't want to spend much time cooking and cleaning. Or if they do, it has to be also quality time in an agreeable and trendy atmosphere. That's why you have to adjust your rental to the needs concerning both design style and organization. The kitchen is the place where you should not make any concessions otherwise in the long run it will cost you a lot of time and money.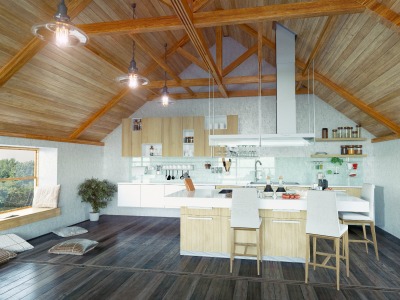 Choose the right kitchen island. It is important for your guests to have storage space as well as plenty of room for preparing the meals. But you have to be careful not to transform your kitchen in a cluttered area, so make sure the kitchen island is fit four your inner space. The island should not obstruct the quick access to the sink, refrigerator and stove.

Bar stools for an informal chat. While preparing the meals your guests may find it appropriate to sip a drink or just have a conversation. Your dining table may be too formal for that, so you should accessorize your kitchen with as many comfortable and appealing spaces as you can.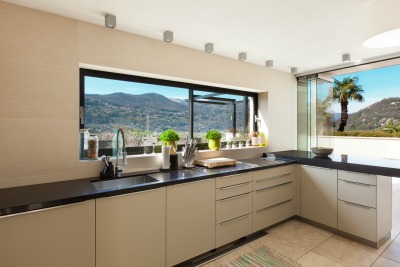 Counter space with great view. If your property allows it, design your space as to incorporate beautiful view in your kitchen. When you are on holiday you don't want to waste any of your time. That's why a great view from your counter top has to be an option for your guests.
Adequate kitchen triangle. The area of greatest activity (space between sink, refrigerator and stove) has to be as smooth and free as possible. The kitchen triangle should not be smaller than 3 meters or larger than 8 meters. If your space is too small your guests will trip over each other, if it is too large they will feel exhausted at the end of a dinner preparation.
Backsplash for keeping the place clean. When you rent your property you have to keep it exceptionally clean. Usually kitchens are places where steam, grease or water can cause trouble. That's why it is much easier to clean tile, metal or glass surfaces than to keep painting your walls.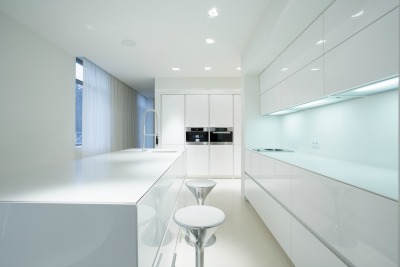 Suitable illumination. When it comes to lighting your kitchen the ideal option is to combine overall illumination, accent lighting (for enhancing your design accents) and task illumination (for the precision and safety of your guests). Pendant lights look great in a trendy kitchen as they accentuate the beauty of your accessories. An under cabinet lighting can be helpful for usual kitchen tasks.

Small details. Always keep in mind that your guests need to enjoy every minute of their stay. That's why you have to be careful in finding the perfect little design accents that make your kitchen a work of art. Especially if you rent around Christmas or Easter, enhance the atmosphere through specific decorations. Your guests will surely appreciate the gesture!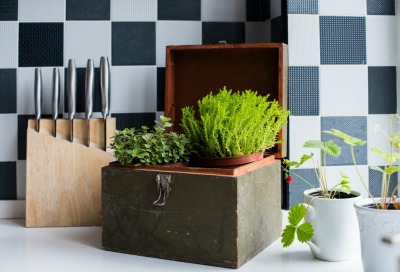 Kitchen garden. Potted herbs are always a good practical and esthetic solution for your kitchen. Your guests are curious about the local herbs that can be used in the kitchen, so it could be a good idea to surprise them with specific spices.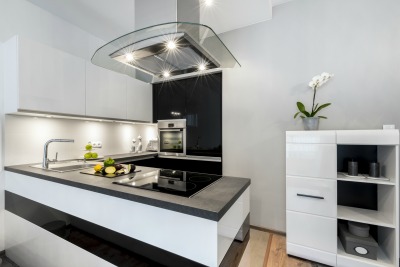 Ventilation. You surely want to spare your guests from noxious odors. Good ventilation system is an absolute condition of the high quality of your property. So it is a good investment to buy a quality extractor and keep your home tidy. The quality of the air is essential especially if your kitchen opens to the dining room or living area.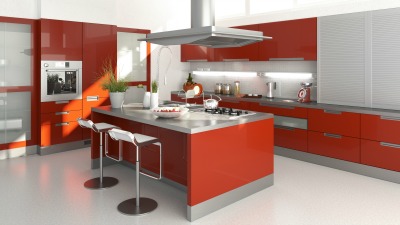 Use color to create a soothing space. Make your home a cheerful place where your guests feel wonderful and they will come back! Colors are the best way to lighten up the atmosphere. Your design should combine a main color with other hues (two or three) so that the main impression be a coherent and pleasant one.    
If you are prepared to rent your properties you should take into consideration all these suggestions. They will surely increase the satisfaction of your guests in your Marbella holiday rentals. And subsequently they will tend to come back and recommend your properties to friends.
Thinking about renting your properties in Marbella?
Your property rental doesn't have to be a second job for you, let sunmarbella.com take care of bringing clients, maintaining and cleaning your property. Contact them now for more information.
marbella holiday rentals blog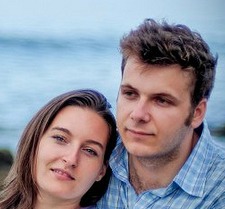 About the Authors of the Marbella Holiday Rentals:
Andreea and Dragos, sunmarbella.com
Andreea and Dragos are friendly professionals who speak English, Spanish, German, French and Italian to answer your every question. They personally photograph every property and are always in the area if ever you need anything.