Marbella RestaurantS - family friendly Picks
Among the greatest benefits of living or vacationing in Marbella is that you are assured of a wide variety of gastronomic delights!  Whether you are looking for a casual family meal or a Michelin star experience, Marbella has it all!  
Keep in mind that restaurants in Marbella change frequently so it's recommended to do some research before planning a visit, especially if you're with a large group.  
The restaurants featured on our page includes hand-picked establishments that locals have sampled, tested and repeatedly recommended.  Each page has a comments section so you can share your own real experiences with the community.
Have you got a restaurant that you'd like to recommend?  Let us know about it by posting your feedback using our Marbella Restaurants & Food Forum.
share this page with a friend
best place to buy fresh fish in marbella?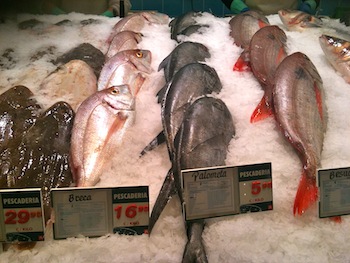 Are you looking to host your own event or barbecue fresh fish in Spain?  You're not alone.  One of the great things about the Costa del Sol is access to a fantastic assortment of fresh fish. If you'd like some tips on where and how to purchase fresh fish in Spain, check out this blog from our readers on the topic: Buying Fish in Spain.
Do you have a favourite fishmonger in Marbella?  Let us know about it using our Share a Tip feature.  We'd love to spread the word to the community.
Having trouble finding the right ingredients?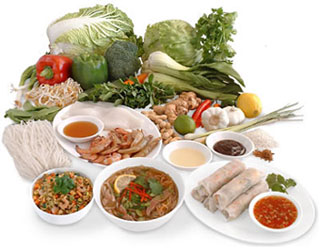 Although we all enjoy the fantastic cuisine available to us in Spain, many residents enjoy cooking styles from all over the world. Among the most popular dishes are Vietnamese and Thai foods. But where are the best places to get the special ingredients to make the perfect Asian dishes? 
If Asian foods are your culinary passion, check out the growing blog on Finding Ingredients for Asian Foods in Marbella. You'll be surprised at the great things you can find for even the most discerning palate.
Bon Appetit!
Looking for Gluten-Free Options?
If you're looking for restaurants which offer gluten-free options, the City of Marbella Department for Foreign Residents and Tourists has publish a list of Gluten-Free Restaurants. If you have a favourite restaurant that offers gluten-free options, let us know about it using our Share a Tip feature - we'd be glad to let other families know about it.
For great information on family nutrition, visit the Marbella Family Nutrition Blog for great tips on how to keep your family healthy and happy in Marbella.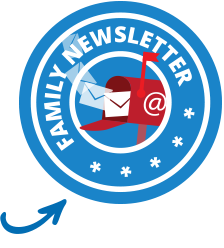 Here's what other families are saying about restaurants and food in Marbella and the Costa del Sol.
Do you have a great story or feedback on a particular restaurant or food store in Marbella or the Costa del Sol?

Share it here and your feedback will post for the entire community to see!
What Other Visitors Have Said
Click below to see contributions from other visitors to this page...