Fuengirola and Benalmadena for Families
Marbella Family Fun
> Malaga for Families
share this page with a friend

Fuengirola has not always been known by that name, previously is has the other names of Suel, and then Suhayl, depending on the settlements that were there at the time. It was not until much later at around the beginning of the 19th Century that Fuengirola was given that name. 
In the early middle ages, there was a large fire in the town, and the inhabitants fled to Mijas. Suhayl, as it was then known was left in ruins, however, it was attempted by the Christian Monarchs in the final stage of the reconquest to repopulate the town with just 30 people. Needless to say this failed, and subsequently the town was registered as uninhabited.
In the 18th century, a new settlement had begun and a few huts were built, which formed a small village. Since 1841, the city's main activities have been involved in agriculture and fishing, that is until the 1960s when the town began to grow and become a major tourist hub. Today, Fuengirola has over 72,000 inhabitants, many of which form a large British expat community.
Throughout the year the city holds many cultural activities, although the majority of these are held in the summer. For example, the infamous San Juan, which is held all along the coast is very large in Fuengirola, with thousands of people crowing onto the beach by the Castle for an evening of fire and festivities. In June, the festival of dance and Music is also held at the Sohail Castle, along with the medieval market, the beer party and the festival of Fuengirola. 
Apart from the festivities, there are also many tourist attractions around this city, that is if you can pry yourself away from one of the beautiful beaches there. 
Benalmadena: A Brief History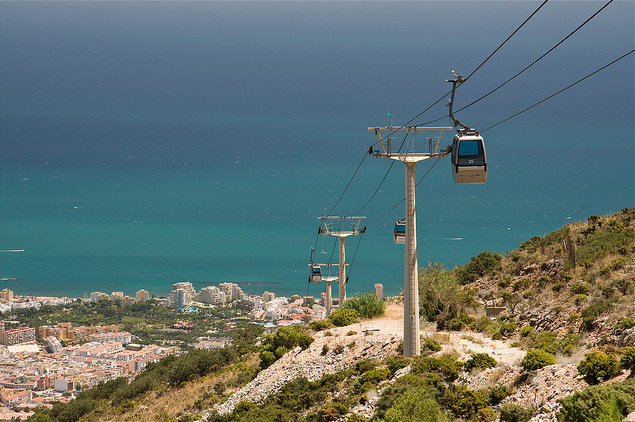 Benalmadena is not far from Fuengirola, and chances are if you are visiting Fuengirola you will also take a trip to Benalmadena at some point. So here's a brief history for you. Benalmadena is an important hub of tourism along the Costa del Sol, and located just 12 kilometres west of Malaga, many people choose to spend their holidays here.
During the period of Muslim domination prior to the 15th Century, Benalmadena underwent remarkable development, however this was later stunted by a serious of natural disasters, alongside the activity of privateers in the area. During the 18th and 19th centuries, the development was reactivated by industries, namely the paper industry and vineyards. In 1784, six paper factories were built in the area of Arroyo de la Miel, in order to supply the Royal Factory of Playing Cards of Macharaviaya, alongside other destinations in America.
Later in the 1950s after breakouts of various diseases, including Malaria, which undermined the population, the population began to boom, and it was this generation that created the birth and development of mass tourism along the Costa del Sol. Now, there are many places to go and lots of exciting things to do with the family, some of which you can find out more about below.
Top-6 Things to Do in Fuengirola and Benalmadena
1. Teleferico Benalmadena – This is a 15-minute cable car ride that takes you from Benalmadena Costa to the summit of Mt. Calamorro offering spectacular views of the Costa del Sol. Even those that have lived on the Costa del Sol for years are taken aback by the amazing vistas this accessible journey has to offer. The venue also includes equestrian and bird shows, which are a great way to get the kids into local nature.
2. Sohail Castle – This is located on the outskirts of Fuengirola and is one of the first things you see when you drive into the town from Marbella. The Arabic castle was built by Abd-ar-Rahman in the middle of the 10th Century and has since been destroyed and rebuilt several times, last time being restored to prevent deterioration and transformed into a cultural and touristic resource. The Castle now houses a small museum containing models and explanations of the city, but is mainly used for its open-air auditorium for festivals and such.
3. Bioparc Fuengirola – The Bioparc is a small-ish zoo in a beautiful city centre setting. They have many different species of animals, birds and reptiles, all in beautifully created spaces, which have been made to feel as natural as possible. This zoo is a perfect size if you have small children and offers a kid's play area and shop too! An adult ticket will cost you €19.50 and Children will be less. It's the only zoo in the area and is definitely worth a visit.
4. Enlightenment Stupa, Benalmadena – The Enlightenment Stupa is a Buddhist monument for peace, prosperity and harmony of the world, with many people coming here to reflect and meditate. This Stupa was inaugurated on the 5th October 2003 and this was due to the inspiration of the great Buddhist Master from Bhutan. This Stupa is the largest in the Western World and should not be missed if you want to get in touch with your inner peace.
5. Tivoli Amusement Park, Benalmadena – Tivoli World is located in Benalmadena, just off of the main road so it is very easy to find! It has a great selection of rides and attractions for people of all ages, with a section devoted just to the little ones. Opposite the park there are also the cable cars, which take you up to a bird sanctuary and give you fantastic views of the coast, perfect on a clear day but take a jumper if its not so clear!
6. Nightlife – Both Fuengirola and Benalmadena have fantastic nightlife, with many bars, pubs and clubs open until the early hours of the morning. This is probably more appealing to the younger audience but why not go and see for yourself! 
About the Author: Melissa Garrett

Born in Colchester, Essex, Melissa spent 5 years attending an English Private school in Marbella. After leaving the English International College, she returned to the United Kingdom to continue to study her A-levels. She then went on to attend The University of Kent where she is currently studying English Language and Linguistics. She regularly returns to her family home in Marbella, and has now been here for a total of 8 years.
Related links to Fuengirola and Benalmadena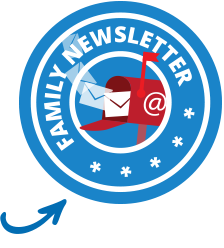 Apr 06, 19 08:07 AM

The Marbella Football Academy - a high-performance Football Camp in Marbella enabling kids from 4 to 16 years of age to develop and excel in football.

Mar 26, 19 02:11 PM

Just a quick tip if your needing a NIE Number in Marbella... I was very happy with my self, read all the websites about getting your own NIE Number in

Mar 26, 19 02:09 PM

I am an enthusiastic and experienced teacher. I taught Biology/Science/Maths in Ireland from 2005 and gained my PGCE in University College Dublin in 2012.