Marbella dentists
share this page with a friend
The Marbella Dentists page is where you'll find family recommended dental professionals right here in Marbella and the Costa del Sol. Whether you need a dentist for a routine checkup or a specialist for something specific, Marbella offers an excellent variety of highly specialised and professional dental practitioners many of them who are fluent in multiple languages.
Whether you are here on vacation and live here full-time, you can be assured of a wide range of expertise year round. We've all been in the situation where there has been an urgent need to find a reputable dentist - FAST! If that's your situation or if you're just looking to see which dentists are recommended by other, than you've come to the right place.
We hope you will share your experiences about Marbella dentists with our community. If you have a particular recommendation, let us know about it. We'd be glad to share your feedback with others who have the same interest in locating the perfect dental professional in Marbella.

marbella dentists
dental insurance for marbella families

Op de Beeck & Worth is an independent insurance broker in Marbella that has 45 years of experience in Spain. As a neutral partner working with many insurance carriers, they can offer the full range of services for your family.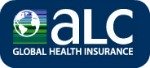 ALC Health Insurance provides flexible and cost effective medical cover for your family while living in Spain.  ALC offers European-wide coverage for treatment with any hospital and with any doctor.

Generali is a major player in the global insurance industry and is represented locally by Quieroseguros in Mijas Costa. Special offer for visitors of MarbellaFamilyFun.com.
have a question or feedback about local dentists?
Post an article about a dentist in Marbella here!
Share your article on dentists in Marbella here - we'll post it to the community for feedback!
What others have said about dentists in Marbella
Click below to see contributions from other visitors to this page...

Marbella dentists: related articles
If you have a recommendation for our page on Marbella Medical and Dental practices, let us know about it. We'd be glad to share your feedback with the community.