Nutritionist Clinic in Marbella
by Triay Medical Centre
(Marbella)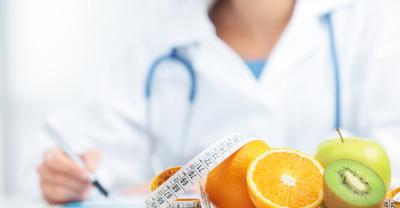 Nutritionist Clinic in Marbella
Do you want to lose or gain weight? Are you pregnant, looking to become pregnant or just had a child? Are you looking for ways to maintain your health in your older years? Are you an athlete looking to boost performance? These are just a few of the reasons people seek the expert, science-based advice of a registered dietitian nutritionist.


If you are looking for a qualified Nutritionist at a highly reputable clinic in Marbella, contact
Rebecca Gonzalez Eriksen
at the
Triay Medical Centre
. Rebecca graduated with a PhD from
Imperial College London
and speaks English, Danish, Spanish, Swedish and Norwegian.
The services offered at this clinic include:
• Diabetes – assessment, nutritional advice including teaching aids, follow up and coordination with medical practitioner.
• Irritable Bowel Syndrome – initial evaluation and specific advice on a FODMAP diet, its application and follow up.
• Elderly – quantitative and qualitative nutritional check of the "daily diet" and personalized advice specific to the patient's tastes and needs.
• Food Intolerances & Allergies – Investigation of possible food intolerances or allergies as a cause to longstanding intestinal symptoms
• Vegetarians – assessment and advice to check on, and prevent, nutritional deficiencies.
• Eating Disorders – Search for specific dietary deficiencies and corrective advice. Dietary recommendations adapted to the psychological needs of the patient.
• Obesity – dietary assessment, genetic testing and counselling, advice and treatment.
For more information, you can reach the clinic at their details below.
CONTACT
Los Almendros II, Av. Familia Vargas, 29670 San Pedro Alcántara, Málaga
Tel: +34 952 780 540, +34 952 780 846
Email:
triaymedic@gmail.com
Web:
www.triaymedicalcentre.com