Estepona Center Beaches
share this page with a friend
Discover the Estepona Center beaches. You were there? Please send us your review and grade. We would love to hear from your family!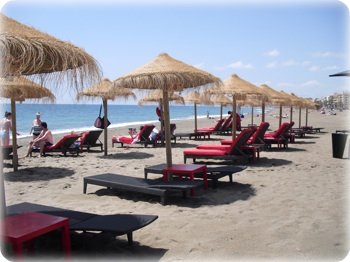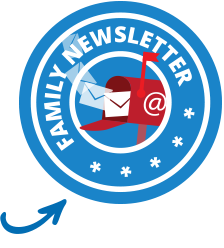 There are two main beaches in the center of Estepona:
La Rada beach
Very central beach, 2630 m long, located along the Estepona board walk.
Click here for location.
El Cristo beach
A small 680m but busy beach in the summer with a couple of chiringuitos. Located just after Estepona port heading towards Cadiz on the western part of town. The cove which eliminates big waves makes the beach very pleasant for little ones. Pedal boat hire available.
Click here for location.MarbellaFamilyFun grade: 9.5
---
Son's evaluation: Grade:
---
Daughter's evaluation: Grade:
---
Mom's evaluation: Estepona has some really nice beaches and it´s not that far to get to from Marbella. It takes about 20 minutes to reach Estepona from Marbella, but it´s well worth the drive if you´re looking for clean sand, clear waters, and cozy chiringuitos (beach restaurant) that are less expensive than their Marbella counterparts. We really enjoy La Rada beach for its large stretches of golden sand and our favorite chiringuito Bikini Beach, which has great food and nice big sunbeds to hang out on with the kids with plenty of umbrellas around for shade. We also enjoy going to El Cristo beach for its nice clean sand, however this beach makes a great place for babies or little kids as there is a cove which eliminates large waves coming in. There is also a couple of chiringuitos on this beach where you can eat typical Spanish cuisine and rent lounge chairs. (June 2009) Grade: 9.5
---
Dad's evaluation: Grade:
---
Kristina's family (Switzerland) grade: 9.0

---
Mom: Very family friendly with a chiringuito that is good quality/price. The beach is quite clean and sandy and a good place for the kids to swim. (July 2009) Grade: 9.0
---
Back to top of Estepona center beaches
Return to Marbella Beaches
Apr 06, 19 08:07 AM

The Marbella Football Academy - a high-performance Football Camp in Marbella enabling kids from 4 to 16 years of age to develop and excel in football.

Mar 26, 19 02:11 PM

Just a quick tip if your needing a NIE Number in Marbella... I was very happy with my self, read all the websites about getting your own NIE Number in

Mar 26, 19 02:09 PM

I am an enthusiastic and experienced teacher. I taught Biology/Science/Maths in Ireland from 2005 and gained my PGCE in University College Dublin in 2012.