Marbella Baby Forum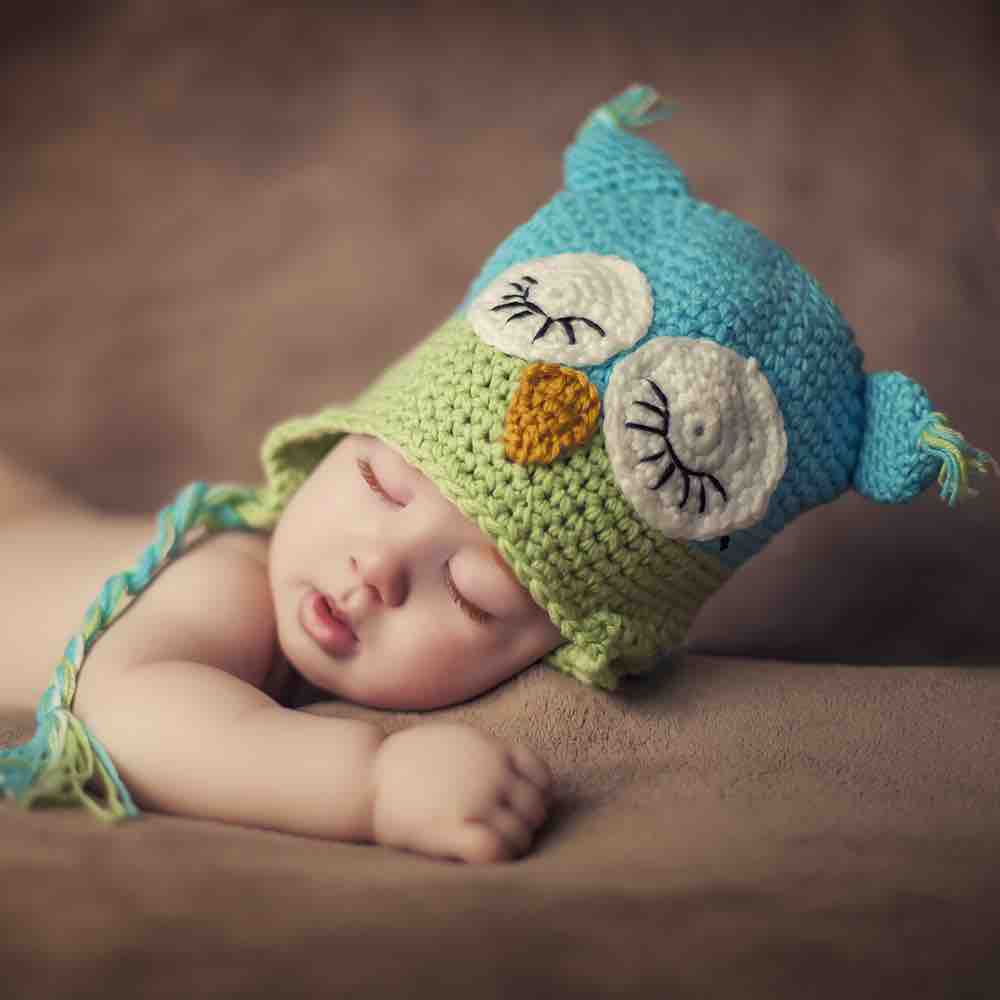 In our Marbella Baby Forum we organize all the questions and experiences sent to and posted on Marbella Family Fun related to baby issues, infants, baby-friendly places in and around Marbella. Click on a topic that interests you to read more about baby experiences and recommendations.
Photo compliments of Eloy Muñoz Photography.
Marbella Family Fun
> Marbella Baby Forum
share this page with a friend
Feel free to send us your own questions and experiences,  whether you are just visiting Marbella or are a long-time resident on the Costa del Sol - we want to hear from you.
Scroll down to find the topics that interest you: 

MARBELLA BABY AND CHILDCARE - MARBELLA BABY CLASSES & PLAYGROUPS - MARBELLA BABY FUN ACTIVITIES - MARBELLA BABY MERCHANDISE - MISCELLANEOUS
Have a question or tip about babies in marbella?
Have a question or recommendation regarding Babies in Marbella and the Costa del Sol?
Share your questions or feedback here - we'll post it to the community for their input!
What others have asked or shared about Babies in Marbella and the Costa del Sol
Click below to see contributions from other visitors to this page...

MARBELLA BABY AND CHILDCARE
Mary Poppins Services is the first agency based on Marbella specialised in the recruitment of highly-qualified staff and caregivers and have a portfolio of nannies, babysitters, housekeepers and adult care givers.
Childcare I have just moved to Marbella from the UK and am looking for work. 

Babysitting Marbella Babysitting Marbella is a babysitting service, which covers the coast from Fuengirola to Marbella.

Housemanagement, nanny, personal shopper, etc. Bilingual English/Spanish True hands on for any situation. Housemagement overlooking staff, driver, personal assistant, shopper, childcare.
Au Pair/Housekeeper/Personal Assistant vacancy wanted Housekeeper/Personal Assistant, Live in vacancy wanted as housekeeper/au pair, to assist a busy family/elderly couple.
Need child care in Marbella May I introduce Vesna, who has many years experience in child care.
Wonderland Playskool Learning through play is the only way! Marbella baby care.
Maternity nurse available I'm a mature, British Maternity Nurse seeking live-in work with families with newborn babies.
Babysitter Hi my name is Tamy I'm 16 years old and I live in Marbella. I have worked with babies and kids since I was 13 years old and I can speak English, Spanish and a little bit French.
Childminders - What should I expect? I am now in the process of getting my 5 year old child into public school. I have however, and as I work until 6 pm, to find a childminder to pick her up from school every week day, take her home and stay with her for about 4 hours.
Joanne's babysitting and nannying services Joanne has lived on the Costa del Sol for 10 years and has been a nanny for many different families and worked as kindergarden teacher in two nurseries.
Childminder I need a childminder to look after 2 boys 5 days per week starting April 1st.
Infant schools in Marbella My daughter is starting school in September, and I'm trying to find out which schools are in my catchment area.
Babysitter available in Marbella My name is claudia I am 18 years old, I am currently doing my second year for childcare and nursery diploma in Marbella.
La Latina Baby School Established in 1994, La Latina Baby School is a bilingual school in Marbella offering primary education in English and Spanish for children aged 3 months to four years old.
Domestic helper and nanny agency I have a domestic helper agency and I wanted to introduce my agency to all the mothers who need somebody to take care of her children or help her with the daily and boring routine of the house.
Liz's babysitting/nannying services Hi I'm an English NVQ level three qualified nursery nurse. I have experience in both a nursery/school setting and as a nanny.
Maid recruiting My name is Maria Gonzalez and I am the director of Maria´s House Domestic Service.
Childminding Ashlie Walker is a qualified Nursery Nurse and experienced babysitting.
Seeking babysitter in Malaga We are looking for some short term babysitting help... probably not to be left alone with the children given short-term nature of work and late notice for us to check references etc but to help us in the hotel and out and about.
Day or evening childcare Qualified Nanny with own 6 year old child from Marbella - Benamara (Estepona)
Messy Monkeys Playschool We are open throughout the summer holidays. Entertaining and caring for your Marbella baby.
Marbella night nanny babysitter I am an experienced & well established night nanny & babysitter working & living in Nottingham (UK).
Maternity nurse postnatal doula Are you expecting a baby? Would you like a helping hand? Maybe I can help?
Spanish Au Pair Can anyone recommend where I might find a good Spanish Au Pair for the summer this year and also how much I should expect to pay for one.
Babysitter in Puerto Banus i regularly come to Puerto Banus during the year, but now have a 21 month old baby boy, so life has changed a little and i was wondering if you knew of any babysitters in the area who might be able to look after him?
Au Pair I am looking for aupair position in Marbeilla. I have previous childcare experience from age of 0-12.
My Travelling Nanny My Travelling Nanny is a unique agency offering Students, Qualified Nannies, and Teachers as temporary and holiday childcare.
Nanny for summer 2011 I would love to travel to spain for the summer to be an au pair.
Marbella Nursery Does anybody know of a nursery in the centre of Marbella where I could drop off my 15 month old just once a week?
Childcare in Marbella Hi there just wanted to share with you guys a really good baby sitting and nannying service I found on the web, childcaremarbella.com.
Cleaning/Babysitting Baby sitting also available, Qualified nursery nurse. 10€ph I have a 6 year old son and references available.
Costa del Sol midwife Having worked here in spain as an Independent Midwife for over 5 years I can offer Ante Natal/Post Natal/Breastfeeding support, baby weaning advice and maternity nursing.
Baby sitter Baby sitter and cleaner available baby sitting available 7 days a week 10€ ph have lots of experience and my own 5 year old boy.
Babysitting Costa del Sol Babysitting Costa Del Sol is an established childcare provider.
*Marbella Family Fun has not personally tried these services. We recommend you to always check references with any childmind service you may choose.
MARBELLA BABY CLASSES & PLAYGROUPS
Mum & Baby Pilates Classes Pilates Para Ti offers fun and relaxed Pilates classes to enjoy with your baby! 
Bouncers mother baby toddler group Bouncers Mother Baby & Toddler Group is a relaxed and friendly group that everyone is welcome to join. 

Mums and babes groups in Fuengirola Are there any Mums and Babes/Toddler groups or meet-ups in Fuengirola?
Baby swimming classes in Marbella Little Fishes Spain are the leading school in Costa del Sol offering fun and interactive swimming classes for your your baby to learn to swim.
Baby massage courses The technique of Shantala massage comes from India and has been transferred for centuries from mother to daughter.
Wonderland Playskool Learning through play is the only way!
Funky Forest Cafe & Family Lounge Funky Forest is the ideal place for kids and adults. A place to play, create, stimulate, share and enjoy.
Dance/ movement classes Marbella Dance/movement classes 1 space left in 2-3 yrs Saturday morning 11-11.30. 3-5yrs 11.45-12.30.
Baby massage courses with myhappybaby.es Discover the magic of baby massage and help give your baby the best possible start in life, health, happiness, securityand a feeling of being loved.
Tiny Tots Football Tiny Tots Football for Boys and Girls aged 3-6 years old.
Swimming lessons in Marbella Hi, I would like to find someone to give my 4 year old private swimming lessons at my home. Do You know of anyone?
Duck n Dive swim school Swimming lessons for Babies, Children & Adults.
Yummy Mummys Marbella I just wanted to inform you that the new mum and baby exercise class will be starting next Tuesday @ 11.30.
Magnificent parents workshop using NLP techniques How would you like to be the parent that you always dreamed of?
Marbella Music and Movement classes Marbella Art and Culture department is offering classes on music and movement for children aged 3 to 6 to be held on Wednesday afternoons.
Step by Step parent and toddler group We warmly invite you to our Parents and Toddlers morning, "Step by Step", held each and every Tuesday between 10.30am-12.15pm.
New Mums and Babs music & movement class Having recently become a mum myself and not knowing how and where to meet other mums with small babies (unless I started stopping them on the street to chat!)...
Los Pekes Marbella nursery I have had two of my kids attend Los Pekes Marbella nursery (guarderia) and am very happy with the services.
Bouncers Marbella If you´re looking for a place to play with your baby or toddler, socialize with other moms and moms-to-be, and have fun with other like-minded parents in a friendly and relaxed atmosphere...
MARBELLA BABY FUN ACTIVITIES
Visiting Marbella with our 19-month old daughter Myself and my partner will be visiting Marbella in July with our 19th Month old daughter. We would love to hear of any suggested places you could recommend to bring her?
Galaxia indoor and outdoor play center Galaxia is a huge indoor and outdoor play center, located in Guadalmina commercial center, near San Pedro.
Baby swings in Marbella Would love to take my 8 month old on a swing - are there any parks in Marbella that have swings for babies?
MARBELLA BABY MERCHANDISE
Anyone is looking for a buggy? Hi, I have Prenatal buggy for sale, nearly new, hardly used. Adjustable height, several adjustable back levels, can lay flat, suspension wheels.
Holiday hires baby household and mobility equipment hire Holiday Hires are the leading supplier of baby equipment, mobility needs, beach equipment and household items to hire for visitors and residents on the Costa Del Sol.
Dias del Bebe We are a family run business selling quality new and used children's clothes and accessories across the costa del sol.
Holle organic baby formula My baby will only drink Holle organic baby formula. Has anyone seen this brand in the supermarkets in Marbella?
Second hand kids clothes Hi, anyone knows a place to buy good quality second hand kids clothes between Estepona and Fuengirola for boys and girls aged 9-15 apart from the local car boot sales?
Miarutti - Keep an eye on your children Miarutti is a new system to watch what your children are doing when you are not at home.
Online library - Analot.com Our book rentals are fun, eco-friendly, affordable, and delivered direct to your door:
Child seats Are there child booster-type seats on the Malaga Airport to Marbella transfer bus?
Sotogrande Barefoot books Quality books, stunning illustrations, multi-cultural stories from around the world, books for children aged 0 - 18 years, in English.
Barefoot bookstore Barefoot Books will inspire, with stunning illustrations and stories from around the world.
Spain baby gear hire We are a family business with kids, so we know about travelling with them and all you need to carry with you.
Need to buy secondhad travel cot and highchair We need a cot and a high chair before saturday - does anyone have second hand good condition for sale?
Baby shops in Marbella where can i buy gates for stairs, door stops, table corner protecters, a play pen and more?
Where to buy things for little ones My question is about where to buy baby diapers in marbella.
Bornfree baby bottles BornFree™ specializes in producing smart and safe baby products.
Goodies 4 Kidies Marbella Goodies 4 Kidies is an online baby store offering funky fashion for little ones as well as toys, gift sets, baby carriers, diaper bags, acessories and more.
Baby Milk where can i buy cow and gate baby milk in marbella?
MISCELLANEOUS
Head lice and nits lousebuster treatment in Marbella Head lice and nits, new treatment in Marbella. The Lousebuster™ is the last technology from EE.UU and now is available in Marbella.
Holiday hires baby household and mobility equipment hire Holiday Hires are the leading supplier of baby equipment, mobility needs, beach equipment and household items to hire for visitors and residents on the Costa Del Sol.
Hypnobirth Marbella HypnoBirthing® is as much a philosophy of birth as it is a technique for achieving a satisfying, relaxing, and stress-free method of birthing.
Costa del Sol Acupuncture I am a UK trained and fully insured Member of the British Acupuncture Council (MBAcC) with extensive experience in the use of acupuncture for hormonal and fertility issues, problems during pregnancy and labour.
Puerto Banus best free cup cake cafe Every Wednesday from 10.30am enjoy freshly brewed coffee and tea and self made cookies and cakes. Ruth welcomes friends, mother w/ toddlers, and everybody...
Baby equipment for hire in Marbella Hi, is there somewhere we can rent a baby cot and high chair in Marbella?
Small children-friendly restaurants Is there a restaurant that opens for lunch that fulfills all of these requests or am I asking for too much?
Marbella Baby Related Articles:
Marbella Babies - For more information on babies and baby friendly places and activities.

Children´s Activities - For information on older children´s activities.
Schools and Camps - For information on sport camps for children.

If you have an experience you would like to share or a question you would like answered, please let us know. We are always ready to help out.

Return to top of Marbella baby forum 
Send us your recommendation on your favourite Marbella baby place, activity or service