Markian's Top 5
share this page with a friend
Welcome to Markian's Top 5 lists. I'm the 11 year old boy of the family and I have created this page about all the stuff I like. I have organized it as top lists in different categories. This gives you an idea about what typical kids in Marbella (my friends and I) like and do.
Wherever you are in the world, let me know if your top lists would be similar. If they are not, please share your own lists with me.
Computer Games - Books - Movies - Attractions - Restaurants - Misc.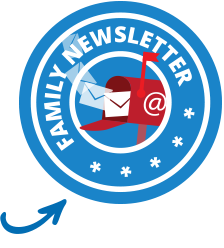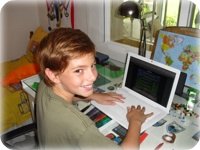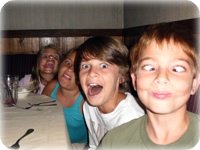 ---
Top 5 Computer Games
Back to top of Markian's Top 5
---
Top 5 Books
Uncle John's DID YOU KNOW…? Bathroom Reader For Kids Only!
This is one of the most interesting and funny book I have read in my life. This book is a fact book about everything. There are 250 pages with about 10 facts every page which is 2500 facts in the whole book. I'll tell you some of the crazy facts that I thought were interesting: Everyday birthdays are celebrated by 16.5 million people. You can burp in your sleep. In 1990 there was a traffic jam 84 miles long in Japan. 450 years ago the Sahara desert was covered in ice. There are other series of these books. You have to get this book.
Drangonball by Akira Toriyama
It is an interesting manga book (Japanese style book) about martial arts and superpowers. There is a kid from another planet who lived on Earth all his life but after, he trains with a really powerful man and becomes God because of his amazing strength. There are about 50 books but I am only on 31 so I'm so desperate to get the next one.
The Boy's Book How To Be The Best At Everything by Buster Books
Here is the book that every boy, young or old, has been waiting for. Find out how to be the best at everything. Hours of fun guaranteed. This book has information on: How to read someones mind, how to freeze a finger, how to fight off a crocodile, how to win computer games… There are other series of books also for girls.
Diary of a Wimpy Kid by Jeff Kiney
This book is about a wimpy kid who is funny but can't do much and he has a weird friend but all the girls like him in the end. It's really funny when his other friend comes back to school and everybody ignores him and teases him. I've read all of then and my favourite one is called "Diary of a Wimpy Kid The Last Straw". It was also rated The #1 Bestseller. The author has also created a cool game called www.poptropica.com which I play a lot.
Harry Potter by J.K. Rowling
I have read almost all of the books and so far my favourite is Harry Potter and the Goblet of Fire. J.K. Rowling is a really good author because she describes the story really well and it makes you think while you´re reading it. The one thing that I don't like is that the books have a lot of pages so it might take you a long time to finish.
Back to top of Markian's Top 5
---
Top 5 Movies
The Benchwarmers PG-13
TThis is a comedy movie about 3 adults who were bullied and pushed around when they were little. Now all 3 of them play in a baseball team by there self called the Benchwarmers. Their coach is a billionare with a really cool house who's son was bullied by one of the teams. They play against all of the teams and they win. Really funny.
Jackie Chan Mr. NiceGuy PG-13
For martial art and action lovers! Jackie Chan starts off as a chef but then was thought to be a stealer of an important video by a gang. They chase him but they are no match for Jackie's amazing skills. The end is my favourite part; Jackie takes a big bouldozer and crushes the enemies super expensive houses and cars.
James Bond Casino Royal PG-13
It's another action and adventure movie of James Bond but this time his mission is to win a very important poker game. He has some other missions in the beginning which has my favourite part; a really cool chase which involves jumping on cranes, fitting into small spaces and actions no ordinary person can do. There is a lot of shooting and fighting so I don't recommend it to young children.
Mr. Bean's Holiday
Rowan Atkinson returns for another outrageous comedy adventure. He wins a ticket to France but accidently takes a kid with him and left the kid's dad on the train. So in the movie, Mr.Bean has to try return the kid to his dad. Really good if you like comedy.
Beverly Hills Ninja PG-13
Another comedy movie with Chris Farley who plays as Huru. Huru was mistaken for being the Great White Ninja so he trains with professional ninjas and is embbarassed as he messes up everything. In the end he saves the day with his assistant Chris Rock.
Back to top of Markian's Top 5
---
Top 5 Costa Attractions
Back to top of Markian's Top 5
---
Top 5 Marbella Restaurants
---
Top 5 Miscellaneous
Top 5 Food: Sushi, Chinese, Thai, Indian, Pizza
Top 5 Candies: Lindt Lindor chocolate, Ferrero Rocher, Juicy Drop Pops, Kit Kat, Kinder Bueno
---
Back to top of Markian's Top 5
Return to Marbella Family Fun home page