Picasso pizza - Puerto Banus
share this page with a friend
Picasso pizza is easy to find. It is the only restaurant in Puerto Banus with a line at the entrance. You were there? Please send us your review and grade. We would love to hear from your family!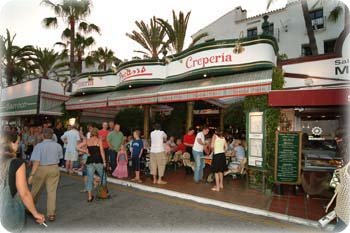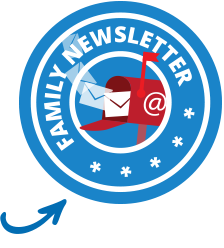 Looking for a large, tasty pizza? Just head for Puerto Banus. Picasso's makes unusual flavors of pizza in addition to the traditional types. Also offers pasta, salad, meat and crepes at reasonable rates. This large bustling restaurant has been on the Port for many years outliving many of its counterparts. Located right on the water front on the first line about half way along the marina.

Hours: Open every day from 12:00pm - 1:30am without breaks. Try going off normal lunch and dinner hours to avoid long lines.
Tel: +34 952 813 669
Website: www.pizzeriapicasso.com

MarbellaFamilyFun grade: 9.25
---
Son's evaluation: Picasso Pizza is my favourite pizza restaurant because the food is delicious and they have banana splits. The pizza are huge. - I can only eat half. My favourite dish is the penne pasta with pesto. (February 2009) Grade: 10
---
Daughter's evaluation: Delicious pizzas, some with strange names. Very quick service. My favourite restaurant (for pizza). Grade: 10
---
Mom's evaluation: When we want a good pizza in Puerto Banus we always go to Picasso Pizza. Actually, it is the only restaurant we go to on the port.

If you have small eaters you'll be able to share one pizza with your child or amongst several. We are a family of four and can't order more than two.

There are lots of un-traditional style pizza such as barbequed chicken and steak. My favorite is the spicy pizza Diabolo with Spanish serrano ham.

Make sure you leave room for dessert as they have some nice choices, like a banana split or tiramisu. Or you can try to walk off your meal a bit and get an ice cream at any of the several ice cream parlours on the port. There's a Ben & Jerry's ice cream stand at Jack's American restaurant further down the port.

The only drawback to Picasso´s is that it's quite noisy inside, there's always a line, if it's cool outside your best asking for a table further in (don't be shy and ask them to turn on the heat lamp if you're cold), and you'll have to pay for parking at a public parking lot located out of the marina. Still worth it as the pizza is one of the best in town and very reasonably priced. Try and avoid peak lunch and dinner hours because the line can be horrendous in summer, although it can move quickly, because the restaurant is just huge. Grade: 8.0
---
Dad's evaluation: A family favourite! This is a large restaurant, but do not be surprised to find a line at the entrance. Usually it moves fast. The pizzas are indeed large and very tasty. The prices are reasonable. A great stop as you walk along the marina in Puerto Banus. Grade: 9.0
---
Gregory's family (Kyiv, Ukraine) grade: 10
---
Boy (12 yrs): Picasso is really neat. People have good humor. The food is extremely fast. The bathroom dryers are so cool. And, of course, the food is amazing. Grade: 10
---
Carl's family (San Pedro) grade: 9.0

---
Boy (10 yrs): Picasso Pizza - The ribs are GREAT!! and the staff are really friendly!! Cant wait to go again!! Grade: 10
---
Dad: A very reasonable place to eat down at the port, its a bit like a conveyor belt when its really busy, but it is cheap and the food is good, the staff are great with the kids so all in all a great place to eat out! Grade: 9.0

---
Leila's family (Marbella) grade: 9.0
---
Mom: Our favorite pizza place in Marbella is Picasso Pizza in Puerto Banus. You really can't go wrong here. They make delicious pizzas. Grade: 9.0

---
Back to top of Picasso pizza - Puerto Banus
Apr 06, 19 08:07 AM

The Marbella Football Academy - a high-performance Football Camp in Marbella enabling kids from 4 to 16 years of age to develop and excel in football.

Mar 26, 19 02:11 PM

Just a quick tip if your needing a NIE Number in Marbella... I was very happy with my self, read all the websites about getting your own NIE Number in

Mar 26, 19 02:09 PM

I am an enthusiastic and experienced teacher. I taught Biology/Science/Maths in Ireland from 2005 and gained my PGCE in University College Dublin in 2012.