Passion Cafe - San Pedro Alcantara
share this page with a friend
Passion Cafe is highly recommended for breakfast and lunch. You were there? Please send us your review and grade. We would love to hear from your family!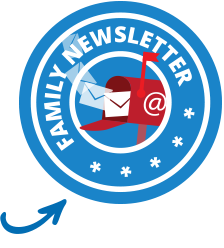 This restaurant is a wonderful place to take the family for a meal, fill up before and after a round of golf or just simply chill out. The seating areas over different step levels create privacy in every corner of the restaurant.

Location: Centro Comercial La Colonia, San Pedro Alcantara (next to Mc Donalds)
Hours: Open seven days a week for breakfast, lunch and dinner from 9am to 11pm.
Tel: +34 952 781 583
Email: info@passioncafe.eu
Website: www.passioncafe.eu
MarbellaFamilyFun grade: 9.5
---
Son's evaluation: The best time to go to there is in the morning. They serve pancakes, bagels, sandwiches, eggs... My favourite meal is the pancakes with bacon and a fresh orange juice. Grade: 9.0
---
Daughter's evaluation: I like the smoked salmon bagel, the club sandwich and the pancakes. The orange juice tastes as if it has not enough sugar to me. But some foods are good and some I don't like as much. Grade: 9.0
---
Mom's evaluation: I love this place when I get tired of eating Spanish food. It offers lots of healthy choices that remind me of home in California such as wraps, quesadillas, and large salads with lots of different ingredients.

We love having brunch at Passion Cafe with typical American breakfast choices such as pancakes, French toast, and bagels and lox.

There is a nice patio area in back if you want to be outdoors. Also, there is never a problem to park. The cafe is located in an outdoor mall that has plenty of free parking. If you have a baby then I'd recommend this place as I always see plenty of babies and small children on a weekend morning eating pancakes or french toast. There is enough space for your stroller and the parking lot is located right in front of the cafe. I've heard that there are some mothers who choose a seat right in front of the restaurant and sit in front of their cars to have a bite to eat or a coffee while their babies are in the car finishing off their naps. They have high chairs, offer crayons and coloring paper, and there is even a baby changing table in the handicapped toilet.

The service at this restaurant is great and the staff is always very friendly and quick. It now really feels like home there and we are always greeted with a smile and a warm welcome. The food is consistently good and the menu is reasonably priced. Check out their daily specials as there is always a nice twist on an old favorite.

I not only go to Passion Cafe when I am out with my family, but it makes for a great meeting place for a girls lunch or just a quick coffee with friends. My husband goes there often for a coffee and bagel and to work on his computer as they have free wi-fi. Grade: 10
---
Dad's evaluation: Passion Cafe is a family favourite for breakfast, lunch or a casual dinner. The place has the best opening hours in Marbella, including on Sunday. Staff is friendly. Prices are right. The food is varied and fresh. We go there often and are never disappointed. Grade: 10
---
Sabine's family

---
Sabine: Passon Cafe has great food and is also a good location close to Marbella. We love it to join friends there ...
---
Paul's family (Marbella)

---
Dad: LOVE the passion cafe! i'm moving to guadalmina 2 weeks today and this may end up as my office :-). its the willpower to avoid the cakes thats the hardest ;-)
---
Chris' family (Marbella) grade: 10
---
Boy (11 yrs): They serve very delicious breakfast early in the morning for your delight. I love the pancakes. Grade: 10
---
Back to top of Passion Cafe - San Pedro Alcantara
Back to Marbella restaurants