Restaurant Osaka Estepona
share this page with a friend
Osaka Estepona is a fantastic family-friendly Japanese restaurant on the A-7 going west, just 10 minutes away from Puerto Banus.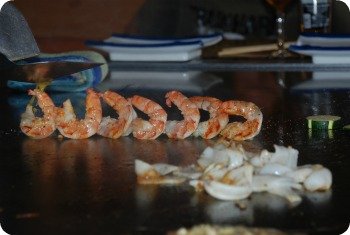 Restaurant Osaka offers traditional Japanese cuisine such as sushi, tempura, sukiyaki, shabu shabu, sashimi, teriyaki chicken, fried rice and much more. Set menus are also available for those who aren't familiar with Japanese cuisine or simply cannot make a decision with all of the wonderful choices on the menu.
Indoor and outdoor teppanyaki tables are available for a show guaranteed to please both children and adults.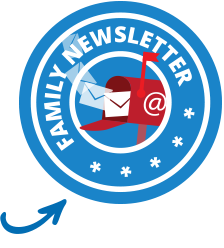 Reserve your table now for the best teppanyaki show ever! +34 952 885 751
Osaka Estepona traditional Japanese cuisine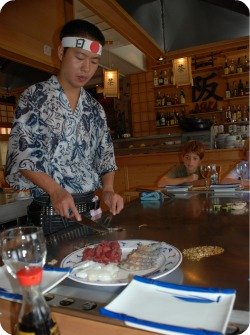 Osaka Estepona uses only the freshest ingredients imported from Japan mixing quality and art to create the most tantalizing dishes.
Master chefs trained in sushi preparation and teppanyaki cooking dazzle with their skills and techniques in jaw-dropping creations and entertainment. You don't want to miss the famous egg catch where the tepanyaki chef flings chopped eggs into the open mouths of hungry clients (see video below).
Children are most welcome to this kid friendly restaurant offering high chairs, child-friendly chopsticks and a lollipop or toy after the meal. Some of the most popular dishes for children include chicken yaki tori with sweet soy teriyaki sauce, California rolls, chicken fried rice and edamame - green soy beans that kids love opening up and popping in their mouths like peanuts.
To spoil the kids after dinner, order the chocolate pancakes with ice cream!
Open every day from 1:00pm - 4:00pm. Closes for break and re-opens from 7:00pm - 12:00am. 

Feedback about osaka estepona from families
Son: "I love the show!"
It is very healthy food and they have a wonderful show; they sometimes throw small pieces of egg in your mouth! Their food is so tasty. They also have sushi (I come here most of the time for sushi but I prefer the tepanyaki)...
...For the tepanyaki I recommend the shrimp and squid. I love the oranges, cut up in pieces; they give them to you for free after the meal!
Daughter: "Delicious and fun!"
Osaka Estepona is delicious, especially with the teppanyaki show when they make a fire in front of your face. They do cool tricks: they throw a piece of egg and you have to catch it with your mouth!
Mom: "My favorite sushi bar in Marbella"
If I could eat here everyday I would. We love Japanese cuisine and I think this is one of the best on the coast. The kids love the California rolls, fried rice and are even now into eel and salmon sushi...
...Try the edamame - Japanese peas. They're steamed in salt water and it makes a nice healthy appetizer while you are waiting for the rest of the food. The kids have fun opening them up like peanuts and popping them into their mouth.
The quality of the food is excellent and the staff is always very friendly. They always have something for the kids after the meal such as a lollipop or some small toy.
The kids love the tepanyaki show as they enjoy watching the food prepared in front of them and try catching a flying egg in their mouths. The cost of the show is about 25 euros per person (choice of chicken, meat or fish and a roll or soup, rice included), however if you have smaller eaters you can share a meal with them or get two kids to split one portion. Eating Japenese is pricey, but by all means worth it at Osaka Estepona.
Be sure to ask them to make special chopsticks if your kids don't know how to use them. They tie them up with a rubber band so all your kids have to do is squeeze to pick up their food. They have baby high chairs if needed.
If you are looking for a Marbella Japanese restaurant it is worth the extra mile to head to Cancelada to enjoy Osaka.
Dad: "Friendly atmosphere"
Of course, the tepanyaki meal with its live show is always a big hit with them. Osaka Estepona is a Japanese restaurant we all enjoy going to. The sushi and rolls are excellent...
...For less exotic tastes, children can have fried rice and chicken skewers. The restaurant is open seven days a week. Staff is friendly. Prices are reasonable (for Japanese food!). Parking is very easy.
Vigdor family (Moscow)
Dad: "Good food and fun"
Just all around good food, good entertainment for the kids... Wish it was close to our house in Moscow so we could go 3 times a week.
Boy (6 yrs): "So much fun"
I love it! The food was delicious. The cook was great. My favorite food. I asked Dad for more shrimp and more oranges at the end. Great food, fun show.
Boy (7 yrs): "I want more!"
Just awesome. I wanted more steak. Good food, good dessert.
Boy (4 yrs): "Loved it"
Sooo good. Can we go again?
Chris' family (San Pedro)
Boy (11 yrs): "Fantastic food"
It is very entertaining because of the tepanyaki show. The food is delicious.
William's family (San Pedro)
Boy (11 yrs): "Great show"
It has a fantastic tepanyaki show. Very nice food and has very nice chocolate pancakes.
For Japanese food Marbella has several restaurants to choose from, however many agree that Osaka is the best in the area and worth the extra drive to Cancelada. See more reviews on Osaka Estepona...
pages related to osaka estepona