Megabowl bowling Marbella
share this page with a friend
UNFORTUNATELY MEGABOWL BOWLING MARBELLA CLOSED ITS DOORS IN FEBRUARY 2012.

CHECK OUT
Megabowl bowling Marbella is a fun indoor activity for the whole family and a good alternative when the weather is too hot or rainy. Located at the La Cañada shopping mall in Marbella just 5 minutes from Puerto Banus.
You were there? Please send us your review and grade. We would love to hear from your family!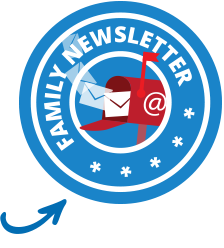 With 14 state-of-the-art 10-pin bowling lanes, Megabowl bowling Marbella is a great place with much more than just bowling, great food, drink & entertainment.
UNFORTUNATELY MEGABOWL BOWLING MARBELLA CLOSED ITS DOORS IN FEBRUARY 2012.
How to get there: La Cañada Shopping Centre, Marbella 1st floor
Tel: +34 902 232 999
Website: www.megabowlmarbella.com


MarbellaFamilyFun grade: 9.0
---
Son's evaluation: I love Megabowl bowling Marbella, especially in a place like this where you can eat, drink and play games against your friends or family. My favourite part is that I get to play in the arcade room next to the bowling alley or check out some video games in the store called GAME in front of the entrance. Grade: 10
---
Daughter's evaluation: Megabowl bowling Marbella is really fun, but it is annoying finding the right weight for the ball. It is quite hard to score without the side bars. It is a good place for parties too. Grade: 8.0
---
Mom's evaluation: This is good place to spend a couple of hours with the kids on a rainy day. The staff can program side bars to go up along the lane for younger kids. They offer a ramp for really little ones to roll their ball down. I find the place to be very loud, but it is ok for just an hour or so. Next door is an arcade, so be prepared for your kids to ask for some extra coins and time to play. Grade: 9.0
---
Dad's evaluation: The place is large and has a lot to offer. The bowling lanes are modern and provide great flexibility for children of all ages. The arcade next door is a kids' favourite. After the fun, you can stroll in the mall. Grade: 9.0
---
Nath's family (Marbella) - grade: 8.0
---
Boy (8 yrs): Good and fun. Grade: 8.0
---
Boy (11 yrs): Grade: 8.0
---
Megan's family (Marbella) grade: 10
---
Girl (11 yrs): It's very entertaining. Good family game. All ages can enjoy it. Grade: 10
---
Maria's family (Marbella) grade: 10
---
Girl (10 yrs): I like it because it's big. I also like the arcade room next to it.. Grade: 10

---
Back to top of Megabowl bowling Marbella
Return to Marbella Indoor Activities