Restaurant Nuevo Siglo - San Pedro
share this page with a friend
Restaurant Nuevo Siglo is a family friendly Chinese restaurant located in San Pedro de Alcantara only 5 minutes from Puerto Banus.
You were there? Please send us your review and grade. We would love to hear from your family!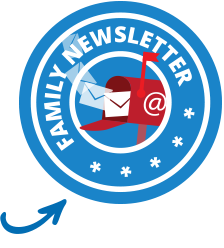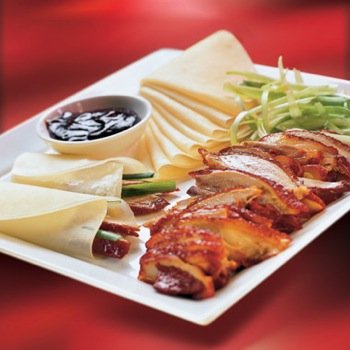 This restaurant is an informal way to dine out with the kids in a family friendly atmosphere with delicious Chinese cuisine at a very reasonable rate. The menu is extensive and there is something to please every taste.

Address: Urb. Nueva Alcántara Edif. El Mirador, Bloque 6, San Pedro Alcántara
Hours: Open every day for lunch from 12:00pm - 4:00pm, closed for break then re-opens for dinner at 6:30pm - 12:00am.
Tel: +34 952 788 682

MarbellaFamilyFun grade: 8.7
---
Son's evaluation: It is very close to my house so I go there quite often and the food is very good. The staff is very nice and the place is very clean. I really like the spring rolls, dim sums, chicken noodles, duck crepe. The pineapple with cream is very good for dessert. The temperature is not too hot or not too cold unless you sit by the window with the sun. (March 2009) Grade: 9.0
---
Daughter's evaluation: I am not a huge fan of Chinese food but when it comes to the Restaurant Nuevo Siglo I really want to go. The food there is typical Chinese. My favourite is the chicken noodles and the duck. I think service is really kind and helpful. (March 2009) Grade: 9.0
---
Mom's evaluation: We like to go to restaurant Nuevo Siglo when we´re really hungry and want lots of food at good value. We always seem to have the same bill no matter what we order and it comes out to approximately €35 for our family of four...and we´re all stuffed! The type of food here is not world class, but it´s typical Chinese fare you would find most anywhere in the world. And the recipes turn out exactly the same every time we go, so you know what to expect. They´re pretty consistent. We experiment with the menu every so often but always seem to return to the same things over and over again. We usually start out with some dim sum. We prefer the shrimp and the four seasons. We also start with the spring rolls which are a family favorite. Everyone loves the Peking Duck with crepes and you just can´t go wrong with this. The kids love making their own creations placing the crepe on their plate first, then spooning the sauce over it, followed by a few chunks of duck that´s already pre-cut for you and topping it all with cucumber and onion slices. When they were smaller they would put fewer ingredients in it and loved rolling up their crepe and eating their masterpieces with their fingers. We also love the Hong Kong beef and the noodles with chicken as they´ve got a hint of curry in it. They also have a nice corn soup that we like and is nice in the winter. The restaurant itself is quite big and spacious. Not as kitsch as some of its counterparts, but definitely has that Chinese restaurant decor and feel to it. It sometimes has the usual stain on the tablecloth or that chipped plate, which is typical of this class of restaurant, but it doesn´t bother us much. We´re not paying top dollar here anyway. In summer, it´s really nice to sit by their huge windows, which they open up when it gets warm. The staff is regular and hardly turns over and they are always super friendly and seem to always remembers us. It´s really nice to go to a place where you get to know the staff and feel a bit special. Restaurant Nuevo Siglo is open every day even during holidays when many places are closed. It was a great relief from all the cooking during the holidays to go to Nuevo Siglo on the 1st of January and find it open. Since the restaurant is so large it´s rarely so packed that you can´t find a place. There are always people around which makes a nice atmosphere, but not so many that if you have kids who like to run around they would bother the other customers. Our kids like to run up to the freezer located at the entrance of the restaurant to hand pick their own ice creams at the end of the meal. The best thing about restaurant Nuevo Siglo is its good value. (March 2009) Grade: 8.0
---
Dad's evaluation: Grade:
---
Back to top of Restaurant Nuevo Siglo
Apr 06, 19 08:07 AM

The Marbella Football Academy - a high-performance Football Camp in Marbella enabling kids from 4 to 16 years of age to develop and excel in football.

Mar 26, 19 02:11 PM

Just a quick tip if your needing a NIE Number in Marbella... I was very happy with my self, read all the websites about getting your own NIE Number in

Mar 26, 19 02:09 PM

I am an enthusiastic and experienced teacher. I taught Biology/Science/Maths in Ireland from 2005 and gained my PGCE in University College Dublin in 2012.