what to do in Marbella? Here are some ideas.
share this page with a friend
Wondering what to do in Marbella? What to do on the Costa del Sol? Well, there's more to Marbella than chic bars, decedent nightclubs or the golden beaches, that's for sure! Once you tire of the markets and pretty neighbouring villages or the luxury yachts and horse-drawn carriage rides, and you ask 'what to do in Marbella?', know that there's plenty more for you to do here. Here are just a few suggestions.
For a complete list of stuff to do based on specific categories, check out: Things to Do. Or, if you are into Adventure and Sports in Marbella, check out our Marbella E-Guides. If you want to know what's happening right now, check out the Marbella Calendar of Events for a complete overview.
Want someone to organise a day of activities for your family or group? Consider using a travel planner to coordinate the nitty gritty details. It's a great way to maximise your time and get introduced to sights and experiences off the beaten track. You'll be surprised at how affordable it is.
marbella calendar of events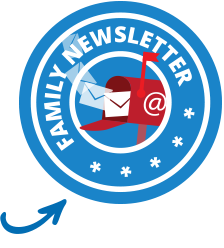 What To Do In Marbella? The Options Are Endless!
Take a horse-driven carriage ride around Marbella. Take in all the Marbella sights while relaxing in a horse driven carriage – there are many that are located by Parque Almeda in the city centre. Sure beats walking! 
Get a babysitter for the night and sip cocktails at the famous beach clubs including Buddha Beach, Nikki Beach, Ocean Club, Suite del Mar and Puro Beach, Mojitos, Cosmopolitans, Woo Woos, and many more which definte what leisure in Spain really means. Cocktail-sipping is one of those things that makes Marbella famous, so you can't miss out on that! Soak in the atmosphere and rub shoulders with their celebrity clientele as these beach clubs really are the place to be seen while you are here. 
Walk around Puerto Banus, soak in the opulence and see all the luxurious yachts. The beautiful Puerto Banus marina is another must see – even if its just to choose which yacht you'd buy once you win millions on the lottery. Many celebrities and famous sporting stars often anchor their yachts at the port. They sure know what to do in Marbella! 
Tapas: an Andalusian tradition you can enjoy in Marbella
Enjoy tapas and wine at one of Marbella's many tapas bars. Marbella has many great little tapas bars that are tucked away in the charming cobbled streets where you can get a beer or wine for still-very-low prices!

From Mountains to Museums - Marbella has it all!
Head up to Sierra Nevada and enjoy a day skiing or snowboarding. Too much sun getting to you? Sierra Nevada is only a couple of hours drive from the Coast - and you can ski and snowboard during their winter season – November to April. With over 115 runs including the easy green runs and the more taxing black there is something for every ability. 
See two of the best museums in the world – the Picasso Museum and the Thyssen in Malaga. Just a 30 minutes drive from Marbella is Malaga, one of the oldest cities in the world. There are two fabulous museums there, the Picasso which hosts some of Pablo Picasso's most famous and stunning works of art; and the Thyssen Museum, named after Baroness Carmen Thyssen-Bornemisza who has given much of her personal art collection to the city to be displayed. What to do in Marbella? Wonder no more - and read on!
other things to do around marbella
Visit the indoor food market in Marbella and get the freshest fish around! The Mercado Municipal is located at the top of the old town and is open on Monday through Saturday. You can get fresh fish, meat, vegetables and herbs of every kind – it's a must see especially for food lovers! 
Drive to Tarifa and try kite-surfing on the white sandy beaches. Tarifa is known as Europe's surfing capital. It has long white sandy beaches, lots of hotels, bed and breakfasts and for those more in touch with their outdoor side – some great campsites where you can pitch your tent and be at one with nature! 

Visit the white walled town of Ronda. It was good enough for Ernest Hemingway - and you'll fall in love with it too! Ronda is a beautiful white walled city and has many sights that you must go and see while you are here holidaying on the coast…The three bridges that span the canyon are the most well-known and the tallest one Puente Nuevo stands 120 meters above the canyon floor. Heady stuff...!The Arabic baths are also worth a visit as they date back to the 13th century as well as the Plaza de Toros or bullring which is one of the oldest operational bullrings in Spain. 
Still not sure what to do in Marbella? Go shopping! Whether its at one of the high end designer shops on the front line or at one of the many daily markets along the coast. Marbella and Puerto Banus are known for their luxury high end designer shops, but on the flip side you also have the daily markets that take place along the coast. If grabbing a bargain is your idea of fun, the best-known markets include San Pedro mercadillo which takes place on Thursdays, Puerto Banus market on Saturdays, Fuengirola on Tuesdays, Estepona on Wednesdays, and Marbella centre on Mondays. 

And let's throw in a few other Marbella activities off the top of our heads: ever tried Cable Ski Marbella? This the perfect place to go with your children, where they can learn how to water-ski from highly qualified instructors! And if you're still wonderering what to do in Marbella, there are many more activities for kids in summer such as the Galaxia indoor and outdoor play-centre for the little ones, children's sailing courses in Puerto Banus or the famous Buggy Safari.

What if you are looking for something to do on a Sunday - off season when most businesses are closed? There's a lot of stuff to do in Spain. And much of it happens in Marbella! Next time some asks you what to do in Marbella, send them the link to this article!

have a question about what to do in Marbella?
Related links to what to do in marbella