Puerto Banus Street Market
share this page with a friend
The weekly Puerto Banus Street Market is bustling with great deals to be found. At this market, held every Saturday, everyone in the family is sure to find something interesting. Located near the bull ring in Nueva Andalucia just 1 minute from Puerto Banus, the Puerto Banus Street Market is will surely be a highlight on your Marbella vacation. It's a great destination to check out, near some great coffee houses and shopping areas.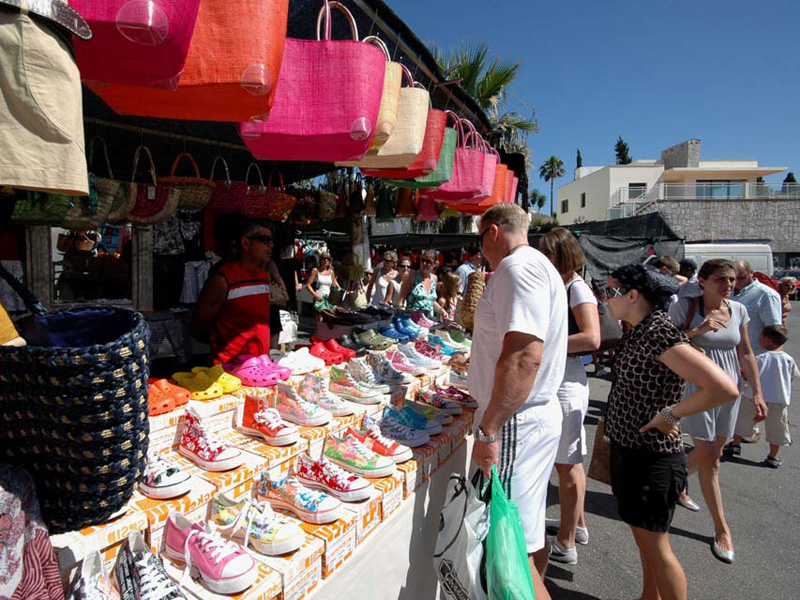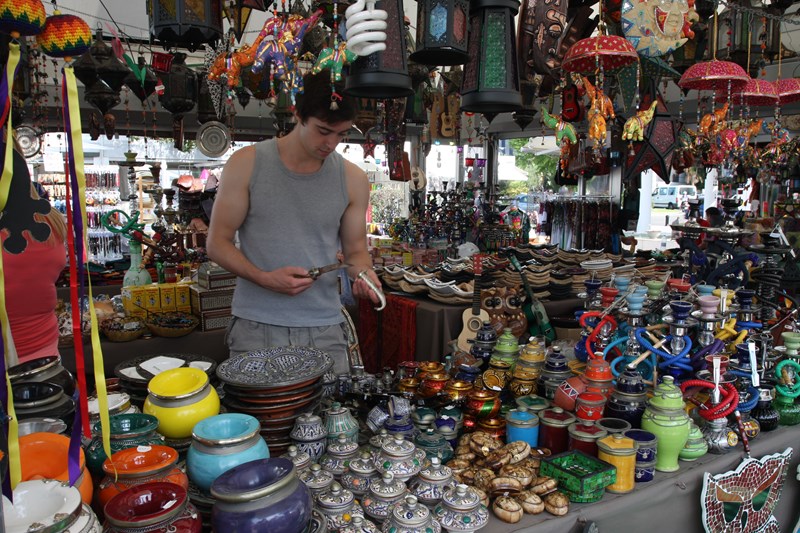 You can find nearly anything under the sun at this street market (also called el mercadillo). It is a great place to buy souvenirs, fresh local fruit and vegetables, spices, clothes, shoes, local handicrafts, jewelry and more. Starting at the top of the Puerto Banus bullring and spreading down towards Puerto Banus port you will find an antique and furniture market in addition to the regular goods. Try your hand at bargaining as this is acceptable at the local flea markets. Parking is difficult and the heat can be heavy in summer so be sure to get there early. And don't forget to wear sunscreen or a hat and bring water! The good news is...if you forget your hat you can always buy one while you're at the Puerto Banus Street Market.
If you miss the Puerto Banus Street Market on Saturday, do not despair, there are there two other weekly street markets in the area - one in Marbella center on Mondays and another in San Pedro on Thursdays.

Renting a stand
If you wish to rent a stand to sell products at one of these markets you must contact the Ayuntamiento de Marbella on +34 952 76 11 00.
Puerto Banus Street Market - Location
Where: Boulevard de La Fama, parking at Centro Plaza Mall (or in the surrounding area)
When: Saturday 9:00am - 2:00pm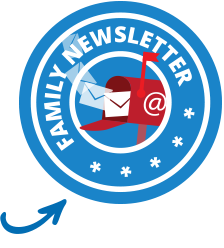 Related Articles:
Puerto Banus Street Market - Evaluations
MarbellaFamilyFun grade: 10 

Mom's evaluation: The Puerto Banus street market, or as locals call the "mercadillo", is one place everyone should try to hit while in Marbella. The prices are reasonable and there is everything from food to toys to furniture so you won´t leave without at least a small souvenir. 
There are lots of different street markets along the Costa del Sol and although they are all similar each one varies slightly and may offer something a little different that you can´t find at other markets. For a list of the other street markets and their opening days, see our Shopping page 
I find that the prices at the Puerto Banus market are a little higher than the others, so if you want to try and save a little more then you can hit the San Pedro street market on a Thursday. 

My best piece of advice about hitting the markets is to GO EARLY. Especially in the summer when the mid-day heat can be overwhelming and the tourists are out in force. Although the street market is generally safe (but watch your handbags! Pickpockets are notorious at the street markets) and you can bring children and strollers, you should try your best to leave them at home as they get bored, hot and the crowds make it difficult to maneuver a stroller around. If you have to take your kids, then it´s an absolute must you arrive early. 

The markets officially open at 9:00am, but I find that not all the stalls are open completely until about 10:00am. Still, this shouldn´t stop you from arriving early as there are sure to be enough stalls already set up to keep you engaged. Sometimes I´ll arrive at about 8:30am and have a quick breakfast at any of the nearby bars at the Centro Plaza mall where you can find underground parking provided you get there early. It does fill up fast. 

One of my favorite things to buy is spices, such as saffron, which you´ll find is much cheaper than anywhere else. The spice stalls are full of various varieties at very reasonable prices. 

I also like to purchase local handicrafts such as ceramic plates, olive dishes, linen tablecloths, fans, and other typical Spanish crafts that I present to friends when I go abroad. You´ll also find a ton of fake designer goods such as Louis Vuitton handbags, Gucci watches, Ralph Lauren polos, and Gucci wallets. 

One tip I always give to moms who live out here is to go to the street market when you need to come up with a costume for a dress up party. You can find anything from gold bangles for a gypsy costume at 1 euro to a pirate looking shirt for 10 euros.

Make sure you bargain whenever possible. If you´re planning on buying two or three t-shirts, ask the vendor how much of a discount you get if you buy more than one. Early in the morning vendors don´t tend to bargain, however as you get near to closing time you can really put on the pressure for a good bargain as vendors are trying to get rid of as much stock as possible. 

The Puerto Banus street market doesn´t have as many fruit and vegetable stands, however there is a nice one at the bottom of the hill near Pointer´s veterinarian clinic where you will always find beautiful strawberries or juicy melons. Grade: 10

Neil's family 

Neil: The market is fun and the bargaining is always a challenge on a hot day, as with everywhere in every country wherever people gather their will be pickpockets do not carry all your cash and cards, be aware ifour you are being crowded quite quickly otherwise enjoy.

Anonymous family 

Mom: I never miss a trip to Puerto Banus market when I'm in Puerto Banus. It's the best one going I think cos it's spread out and there's always loads of atmosphere plus you have all the cafés where you can people watch too.
Back to top of Puerto Banus Street Market 
Write your own review about the Puerto Banus street market