Restaurant Buddies Marbella
share this page with a friend
The restaurant Buddies Marbella is an excellent place to grab a pizza and a coke that offers great value in a family friendly setting next to the Hotel Cortijo Blanco in San Pedro de Alcantara just 3 minutes from Puerto Banus. You were there? Please send us your review and grade. We would love to hear from your family!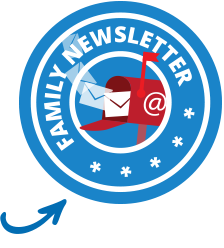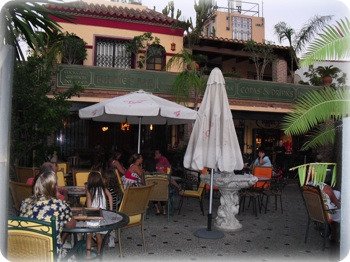 Buddies is a great place to go with the family when you want a casual night out or a simple lunch with the family. They offer pizza, pasta, burgers, grilled meats, salads and a couple of Spanish items all at reasonable prices. Take-away available.
Location: Calle Antonio Mingote. Across from the Hotel Cortijo Blanco just off the N340 (beachside). You will see the restaurant on the corner as you turn off the road and head towards the beach.
Hours: Hours vary according to season. In summer it is usually open by 9:30, a bit late, but they do offer an English breakfast. They close between approximately 5:00 and 7:00. In winter breakfast isn´t served and they open closer to about 12:00 or 1:00. They close again approximately 5:00 - 8:00 and re-open for dinner until about midnight. Closed for one month in winter - usually February.
Tel: +34 629 791 025 MarbellaFamilyFun grade: 9.5
---
Son's evaluation:I always like going to the restaurant Buddies marbella because it's so close to our house and the pizzas are really good. They also have a lot of other food but we just take the pizzas. The service is friendly and they sometimes give you free appetizers and desserts. Grade: 10
---
Daughter's evaluation: We go to Buddies a lot since it is really close to our house. They have really good pizza. It is delicious. They have other foods also that are very good but we only take the pizzas and a tomato salad The waiters are really kind and friendly. The pizzas sometimes may take a while to cook but it is worth the waiting. Sometimes the waitresses gives you free appetizers like garlic bread with cheese or a free dessert like a mini banoffee pie. We go to Buddies whenever we feel like having a nice calm, quiet, casual dinner. Sometimes they have karaoke nights with people dressed as Elvis and sing his songs. Grade: 10
---
Mom's evaluation: The restaurant Buddies Marbella is a local restaurant for our family, so we come here quite often. It is one of our favrorite places to go for a pizza as it is very tasty, very reasonably priced (Margharita €6.50) and it has a friendly relaxed atmosphere.

We love to take a walk with our dog in the evenings and head out to Buddies for a casual meal. We almost always get a pizza (one each!) and a tomato salad. They also offer pasta and hamburgers, but I don´t find it as good as their pizzas. They recently opened an outdoor grill and their meats look lovely, although I still haven´t tried them. Their salads are not really my bag as they are usually full of dressing and creams, so if we feel like vegetables we order sliced tomatoes with a little bit of fresh garlic, onions, oil and vinegar.

The restaurant is located just across from the Hotel Cortijo Blanco, so there are always tourists around, however we do run into some locals who live around the area. Buddie´s is a little place that not many people know about. Or some people may know about it, but get turned off by it as it has an impression of being a "touristy" place as it´s next to the hotel. However, most people are pleasantly surprised when they do try it out.

Buddies also has a nice little terrace that makes outdoor dining a must. We have never sat inside as it just doesn´t compare to sitting under the stars. And we always bring our dog with us, so he can sit under the table quietly and hope for a nearby table to throw him some pizza crust.

During high season, Buddies holds karaoke nights and sometimes brings an Elvis impersonator. This type of evening starts late (around 10:30pm), however if your kids are in summer mode and go to bed late, they will enjoy the performance particularly if they are familiar with Elvis hits. Grade: 8.5
---
Dad's evaluation: Restaurant Buddies Marbella has some of the best pizza in town. This is an unassuming place a little out of the way from the in-places. It has a pleasant courtyard to enjoy a drink or meal. The menu is basic but the pizza is very tasty and very reasonably priced. You will love it, as it comes out of the oven, hot and melting. We live close by, and find it an enjoyable place to go as a family or to chill out. (June 2010) Grade: 9.5
---
Stephen Ilsley (West Midlands UK)
---
Dad: Spending 10 days next door at Hotel Cortijo Blanco and being not to impressed by the food and drink my wife and I accompanied by our Daughter thought Buddies would be ideal to get something different.

The first time we went in My Daughter had a Pizza and loved it plus we had 2 rounds of drink. To my surprise the waiter came up to us and demanded payment. We had not indicated we were leaving and could have spent a lot more, but after this insult we left.

3 nights later we decided to visit again because the next eating house is some distance away. Swallowing some pride we entered again. I had to enter the building to ask for service as we sat outside. It seems I had touched a nerve because the service we received after was definitely missing a smile!

I really hadn't got enough courage to ask if they could remove the drunk who was asleep on a table over the other side, with his dog attached to table. He was left until it seems someone in authority came out and woke him up.

My Daughters Pizza was again very good, as was my wife baked potatoe. My Fillet steak was a sorry effort. 3mm thick, just like a breakfast steak riddled with gristle!

All I can say is perhaps I visited on 2 bad days, but I won't be back again. On the brighter side I estimate the awful experience on the first night had probably saved me around at least 250 eurp expenditure in "Buddies". (July 2013)



Paul Larkin´s family (Liverpool, UK)
---
Dad: Took my wife and grand daughters to Buddies Bar. Paco, the owner, was amazing. Free drinks and free tapas before the meal. The entertainer Tony Watson should be professional. His voice reminded me of rod stewart. Wonderful food, lovely hosts, fantastic ambience. You must experience this wonderful spanish bar.


Kristina´s family (Switzerland)
---
Mom: I think restaurant Buddies Marbella is a nice family restaurant with nice staff and reasonably priced food, however, I didn't like the fact that they put on loud music.
---
Girl (13 yrs): I didn't really like the music they played, but the food was delicious. I loved the spareribs as well.

---
Girl (11 yrs): My spareribs were delicious and the waiters were very nice.

---
Boy (9 yrs): My pizza was very good and I enjoyed eating it. (August 2012)
---

Robert´s family (Kyiv, Ukraine) grade: 8.0
---
Dad: The restaurant Buddies Marbella is a great place to go for a casual pizza and a beer in a rustic, family friendly environment. Service was friendly and prompt and the atmosphere was a perfect end to a long day at the beach with the kids. Margherita pizza was fantastic - thin crust, well done. Will definitely look forward to taking the family there again. Thanks Buddy! (July 2011) Grade: 8.0
---
Back to top of Restaurant Buddies Marbella
Back to Marbella restaurants