Marbella Spanish camp
share this page with a friend
Marbella Spanish Camp is a great way for kids, teens and adults to quickly learn Spanish by immersing themselves in the local culture in a beautiful and friendly Spanish city. If you are looking for options on places to participate in a Spanish camp, you'll find Marbella to be a fantastic option because of:
The warm climate
Friendly atmosphere
Highly professional instructors
A wide variety of activities and things to do
We recommend the Summer Spanish programme from Don Quijote as they offer a wide variety of flexible summer courses for kids and teens from 5 to 18 years of age. 
What makes Don Quijote from other schools is that they have a +30 year track record in delivering high quality experiences. This is the place to go if you are looking for a turnkey solution to learning Spanish while in Marbella, the Costa del Sol or one of the other global locations they operate in.

don Quijote Marbella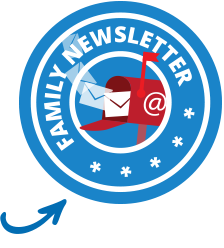 A VARIETY OF SPANISH CAMPS ON OFFER IN MARBELLA
Check out a few details about the summer language camps on offer to see if they meet your needs and interests. The camps are located in and around Marbella and include the following locations:
Aleman Spanish Camp: 5-13 Years of Age
Albergue Spanish Camp:
Alborán Spanish Camp:
The camps described below also include room and board complete with morning Spanish classes followed by a full schedule of fun activities and tours around the Costa del Sol.
If you have sports-minded kids, there is also an option to participate in the well-known Arsenal Soccer School.
MARBELLA ALEMÁN: For kids 5-13 years of age
This location offered is situated on a hilltop about 12 miles (19 km) from the centre of Marbella. The facility is situated in one of Marbella's most exclusive residential areas and is only 15 minutes from the beach by bus.
The camp is held on the expansive campus of the prestigious German school on the Costa del Sol known as the Alemán Juan Hoffmann school. It features fantastic facilities including an indoor/outdoor multipurpose activity center, a swimming pool and a range of sports courts.
Students are also invited to enjoy horseback riding, tennis and other sports. You can also rest assured that the children are supervised 24 hours a day, 7 days a week.
MARBELLA ALBORÁN: for teens 13-18 years of age
For older kids, the Alborán summer language camp in Marbella delivers round the clock, supervised instruction and activities on a peaceful estate surrounded by pine trees in a beautiful area just 13 km from the centre of Marbella. Even better - it's only a short 15 minute walk from the beach.
What's particularly great about this camp is that it offers a wide array of activities including: a swimming pool, paddleball courts, a basketball court, soccer fields and much more.
Teens can also get access to horseback riding, tennis, or golf. Accommodation is provided in on-site dormitories where students are divided by age and sex.
MARBELLA ALBERGUE: FOR TEENS 16-18 YEARS OF AGE      
For the older teens, the Marbella Albergue Spanish language camp is a great option. It is specifically tailored for teens 16 to 18 years of age that are looking for an authentic summer camp experience.
The programme is situated on one complex and includes 24 hour supervision. The camp is located at the  Albergue school in Marbella, which is in a quaint neighborhood near the centre.
This is the option to choose for older more independent campers who may have their parents' permission to leave the campus. The fenced-in complex features excellent indoor and outdoor facilities including a large swimming pool, 3 sports fields, tennis courts and ample green areas. The extra activities are also available, as noted above, for an additional fee.
WHAT CAN YOU EXPECT TO FIND AROUND MARBELLA?
Basically - everything fun and in the sun! This is really an easy town to fall in love with and is particularly friendly. 
Marbella is situated in the south of Spain in the province of Andalusia. Is it the second most populated city in Malaga and the most recognised city on the famous Costa del Sol. This place has among the best beaches in Europe in addition to its abundant green parks and picturesque historic center making it both a relaxing and stimulating place to learn Spanish.
Camp excursions are often to nearby places such as Seville, Granada, Tarifa, the Costa del Sol, Puerto Banús, Mijas and Sierra de las Nieves.