| | |
| --- | --- |
| Sierra de las Nieves | |
share this page with a friend
Only one hour away from the shores of Marbella you can find an amazing winter wonderland in Sierra de las Nieves!  Marbella is among the few places in the world where you can romp in the snow in the morning and head down to the beach in the afternoon. During the winter months, you'll oftentimes see snow on the top of the Sierra de las Nieves mountains and it is a must-see for families with kids of all ages!
Sierra de las Nieves is a mountain range of the Penibaetic System in Málaga Province, Andalusia, Spain. Its highest point is the 1,919 m high La Torrecilla peak. Enamorados (1,775 m) is another notable peak.  The Sierra de las Nieves is named after the snow that sometimes covers its heights in the winter and that formerly was gathered in ice pits for local use.

Great snow for hiking, sledding and building snowmen!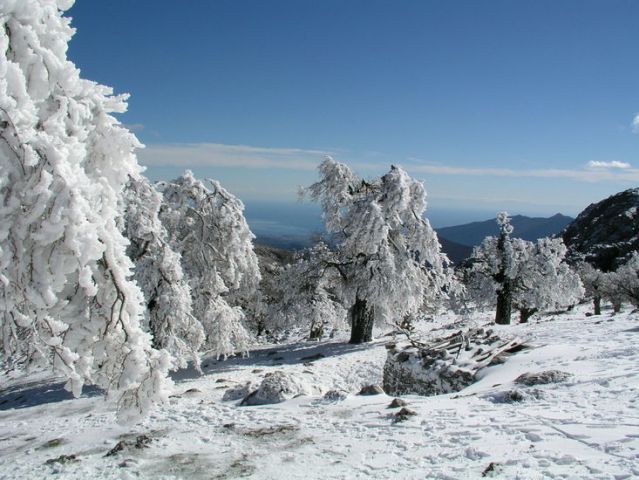 The Nature Park's extensive network of trails are ideal for hiking and will allow you to enjoy this rich natural environment. It has some twelve signposted routes. Special mention should be made of the one that runs Caucón-Peña de los Enamorados (one of the most stunning), and Las Escaleretas Trail, where you can see the Spanish fir tree of the same name which is more than 300 years old.

These mountains attract many mountaineering enthusiasts. Intermediate and advanced climbers should not  miss the chance to climb Torrecilla Peak, the highest in the province of Malaga. The effort of the climb is amply rewarded by stunning views from the top. 
You can also do cycle-touring routes in the Sierra de las Nieves Mountains. One of the most interesting is definitely the one running to Puerto de la Mujer. Over 17 kilometres it will show you a large part of the Turón River Basin, passing places once frequented by the famous highwayman, Pasos Largos. Caving is another popular activity in the Sierra de las Nieves Mountains. Exploring one of the caves here, such as the spectacular GESM*, which reaches 1,101 metres in depth, is an exciting challenge.  For more information, check out the website of the Junta de Andalucia.
*Activities which must be authorised by the Nature park.
Looking to hike closer to Marbella?  Check out La Concha, Marbella's most famous hiking area.
Looking for someone to coordinate a hike for your family?  Try Health First Studio, the experts in arranging family hiking trips in Marbella.
Looking for other outdoor things to do?  Check out our page on Mountain Activities!
Getting to Sierra de las Nieves
When you decide to visit, keep in mind that you will need to drive about 15 km on a dirt road, suitable for a normal car when its dry.  However, if you are planning to go up after a major snowstorm, check with the Junta Andalucia before you go.  If the snow is very deep, the roadway will be closed and you will need to walk in order to reach the mountain.
LOCATION

Parque Natural Sierra de las Nieves 29002 Málaga, Spain

Tel: +34 951 03 83 00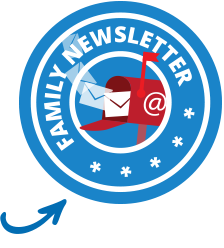 Apr 06, 19 08:07 AM

The Marbella Football Academy - a high-performance Football Camp in Marbella enabling kids from 4 to 16 years of age to develop and excel in football.

Mar 26, 19 02:11 PM

Just a quick tip if your needing a NIE Number in Marbella... I was very happy with my self, read all the websites about getting your own NIE Number in

Mar 26, 19 02:09 PM

I am an enthusiastic and experienced teacher. I taught Biology/Science/Maths in Ireland from 2005 and gained my PGCE in University College Dublin in 2012.